Related Event: Barrier Free Screening
Small, Slow But Steady
◊ none◊
Onsite

7.21 (Fri) 14:30 HD Studio
 
*No English Subtitles
Free Admission / No Reserved Seat / First-come first-served basis (no ticket required).
Keiko can't tell a lie or fake a smile. She was born hearing-impaired. At a small boxing gym in a corner of a redeveloping downtown area, she trains every day and continues to fight as a professional boxer.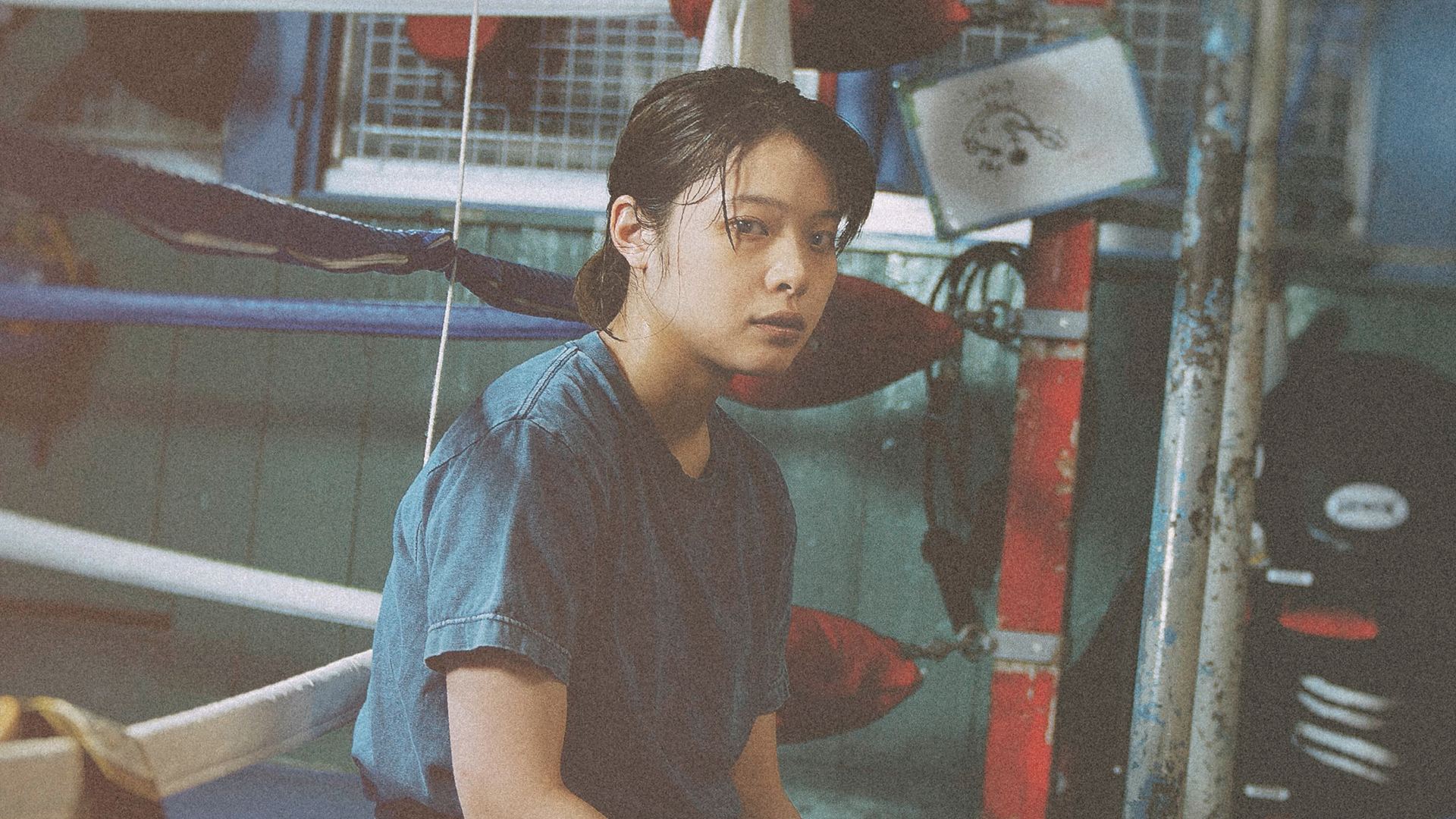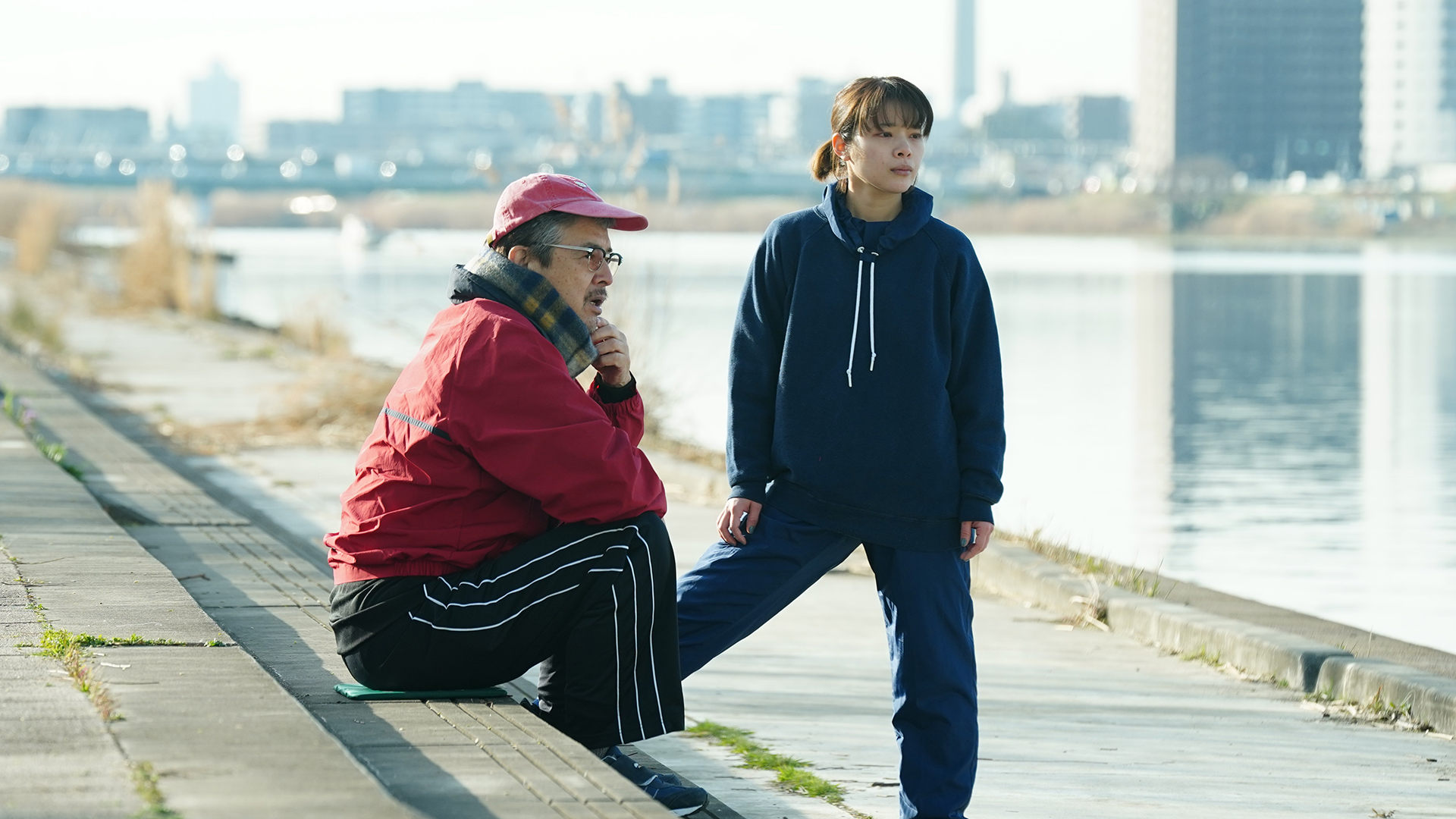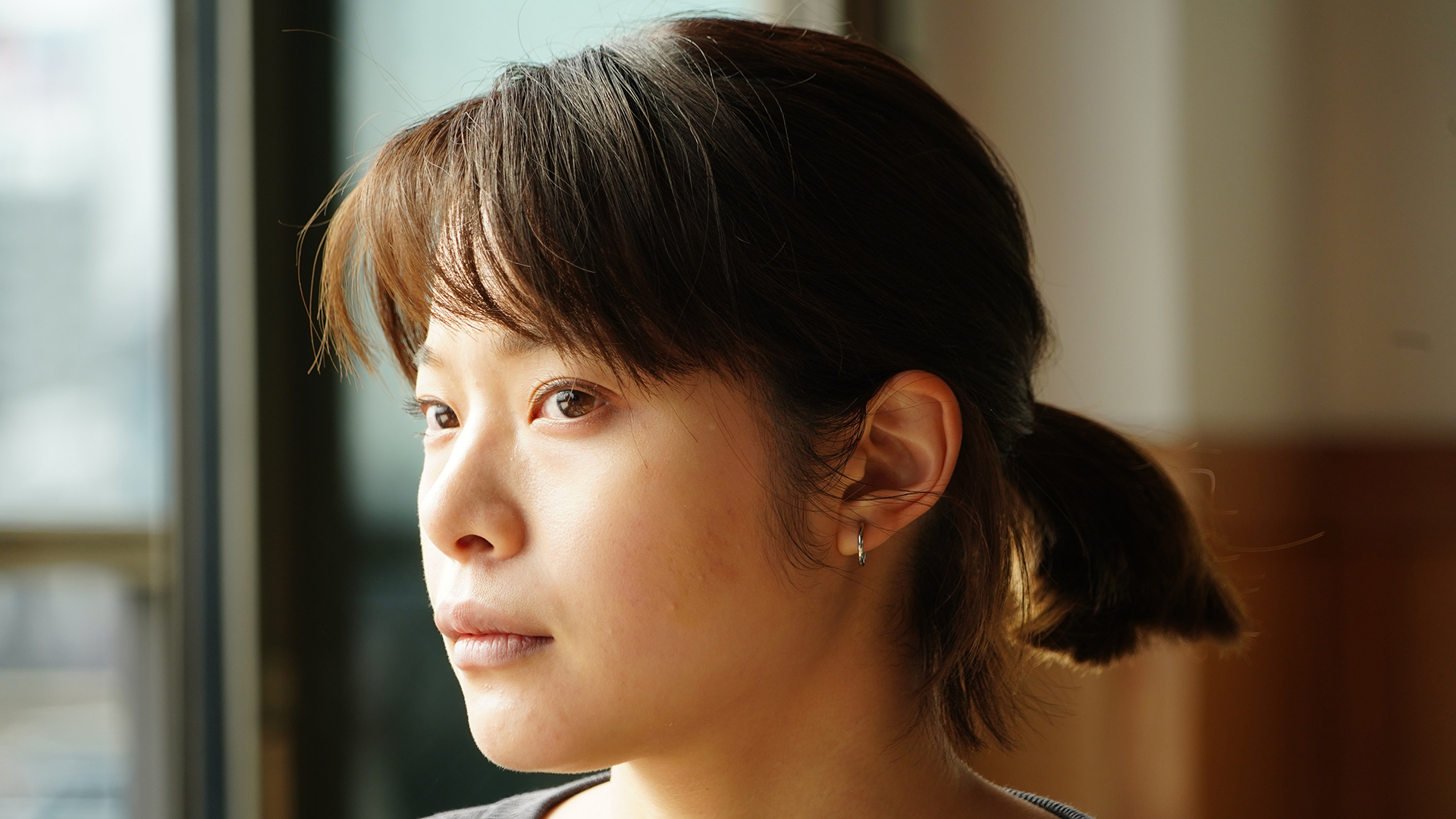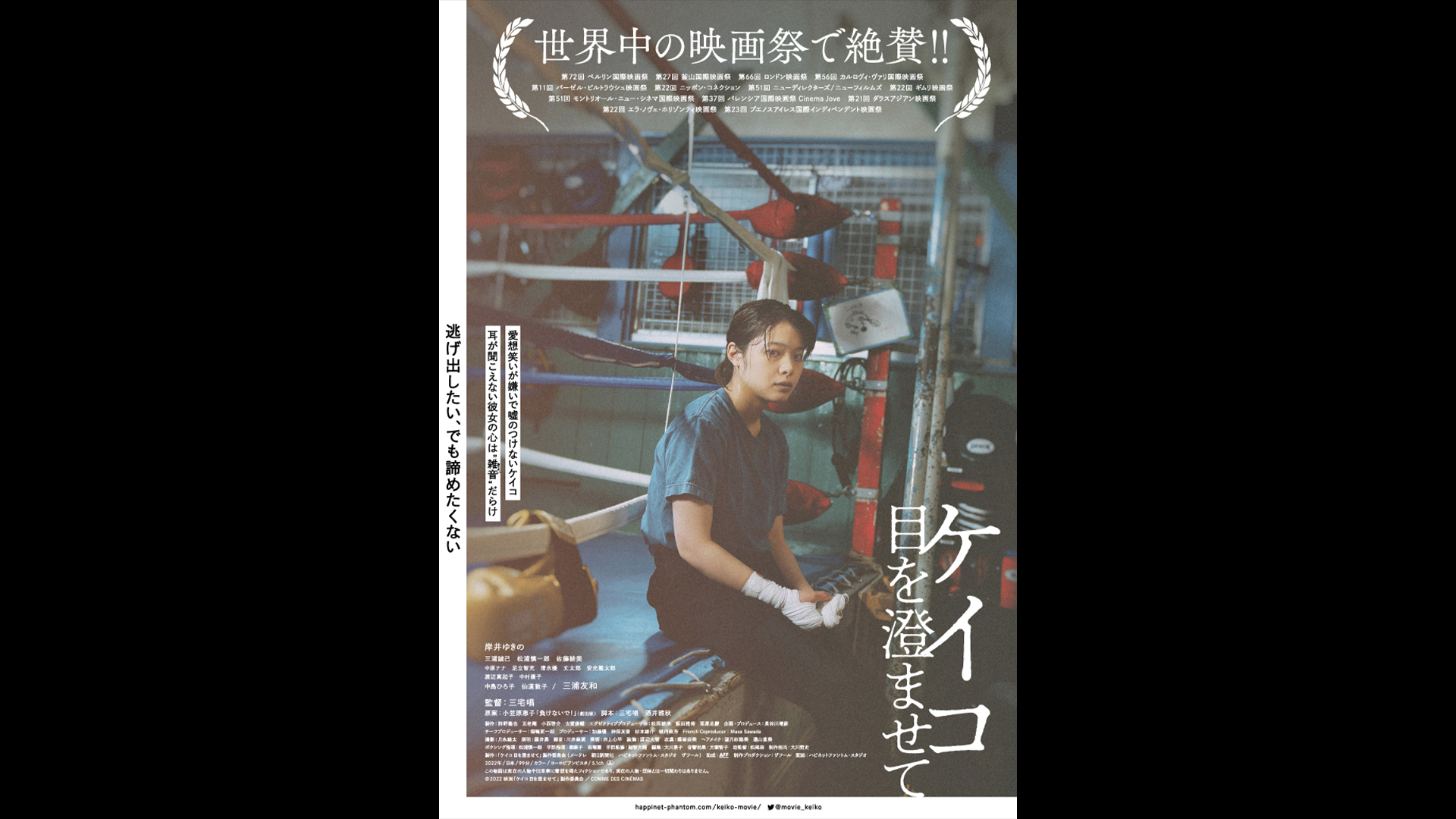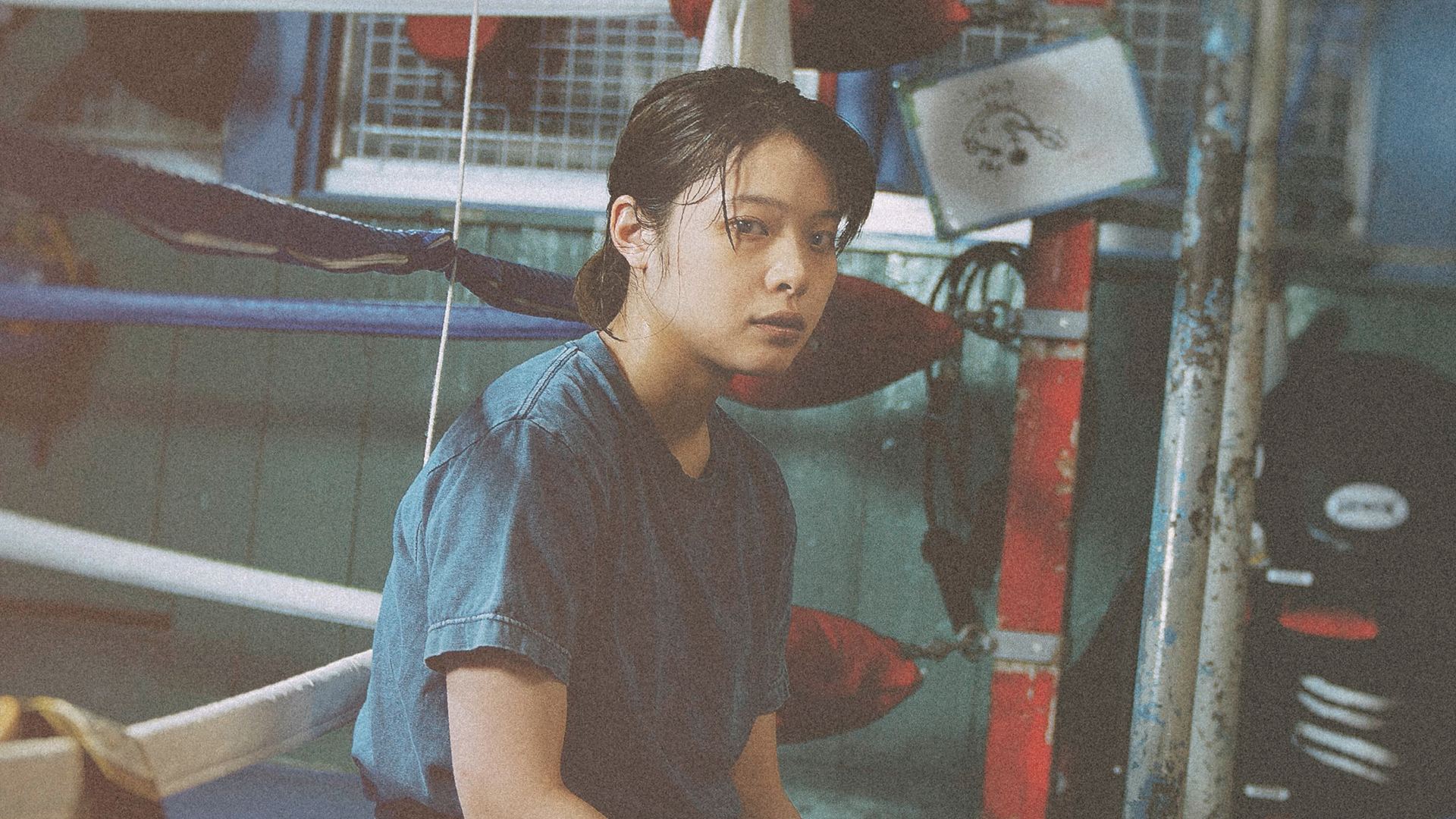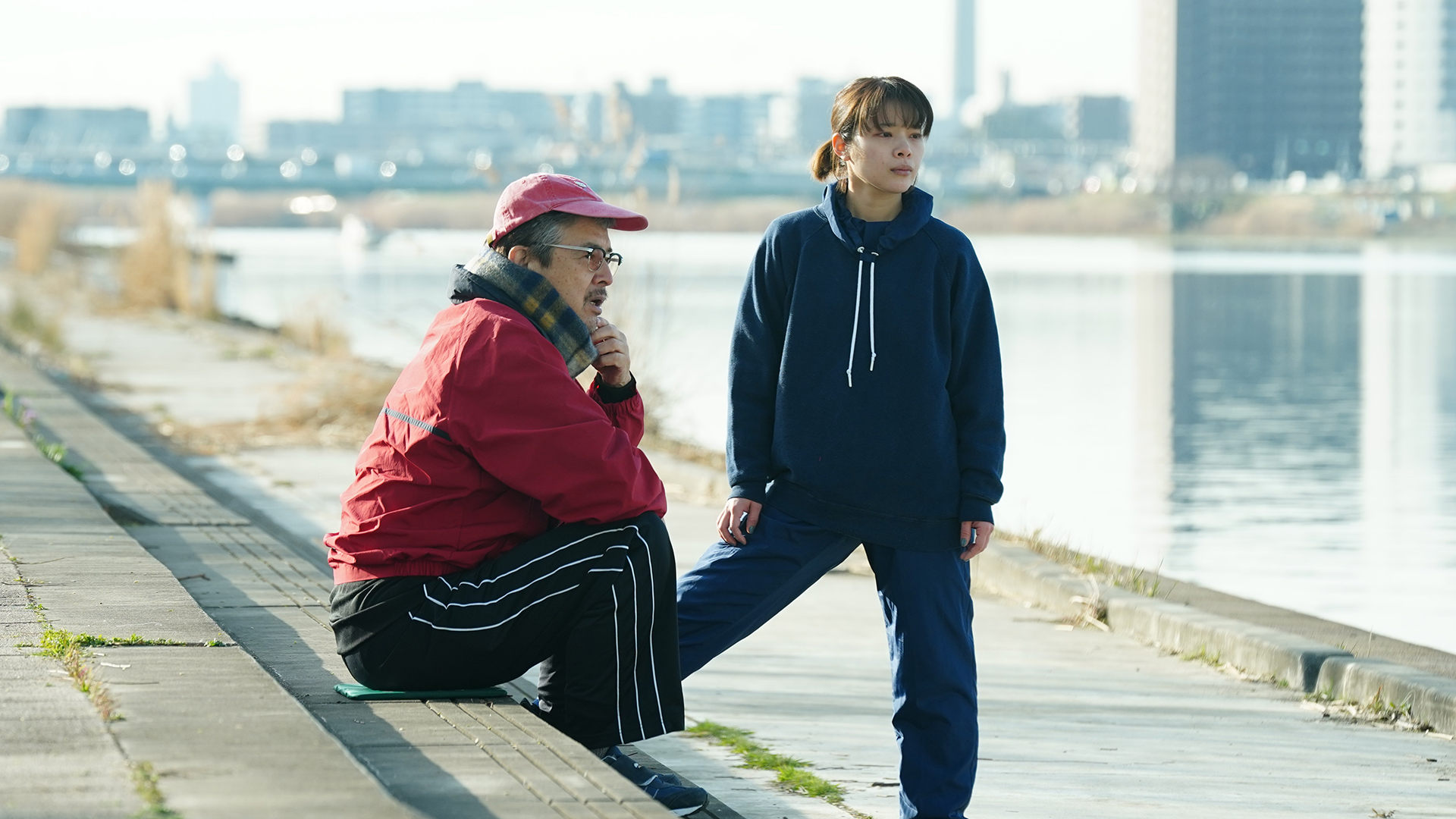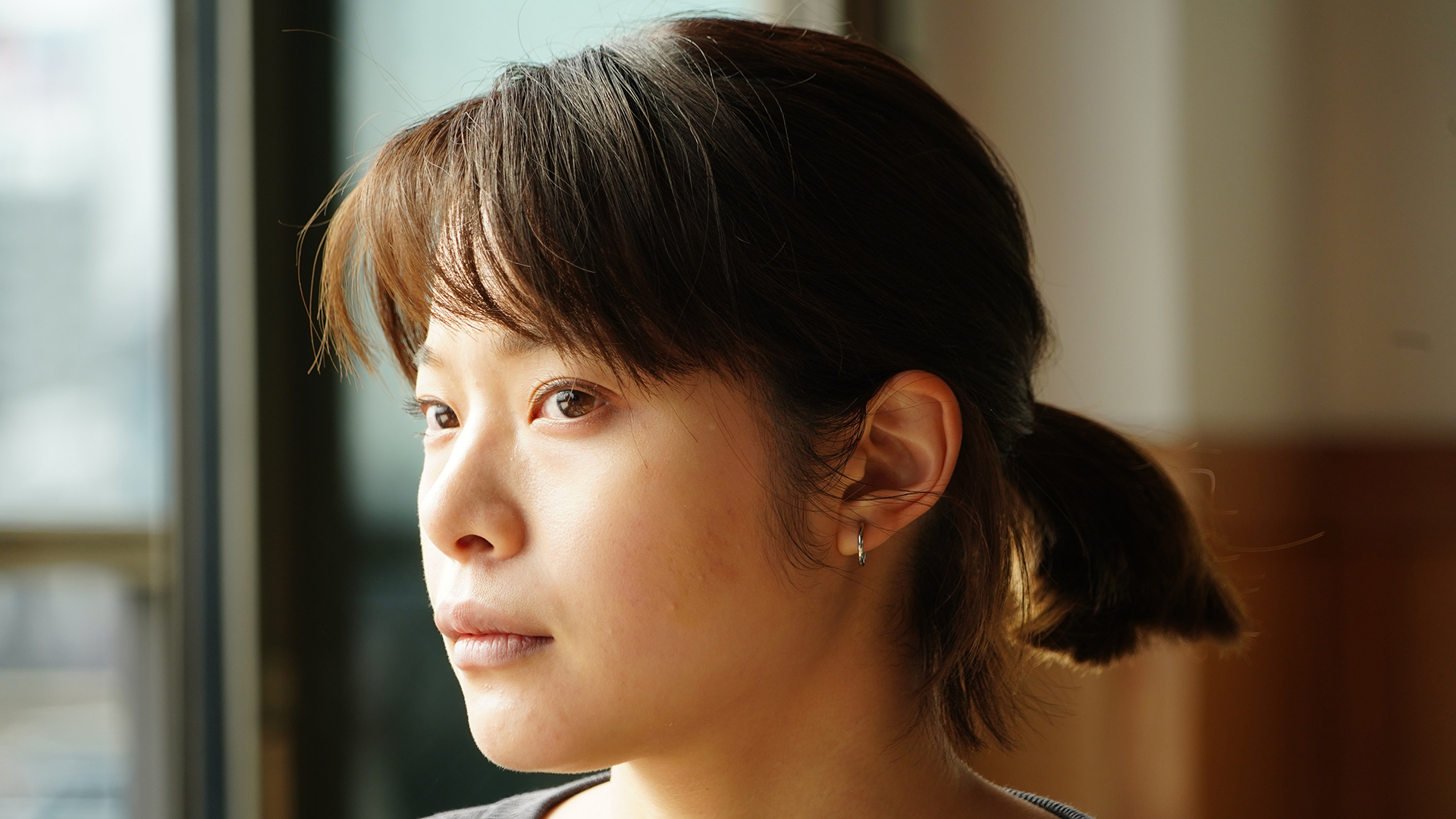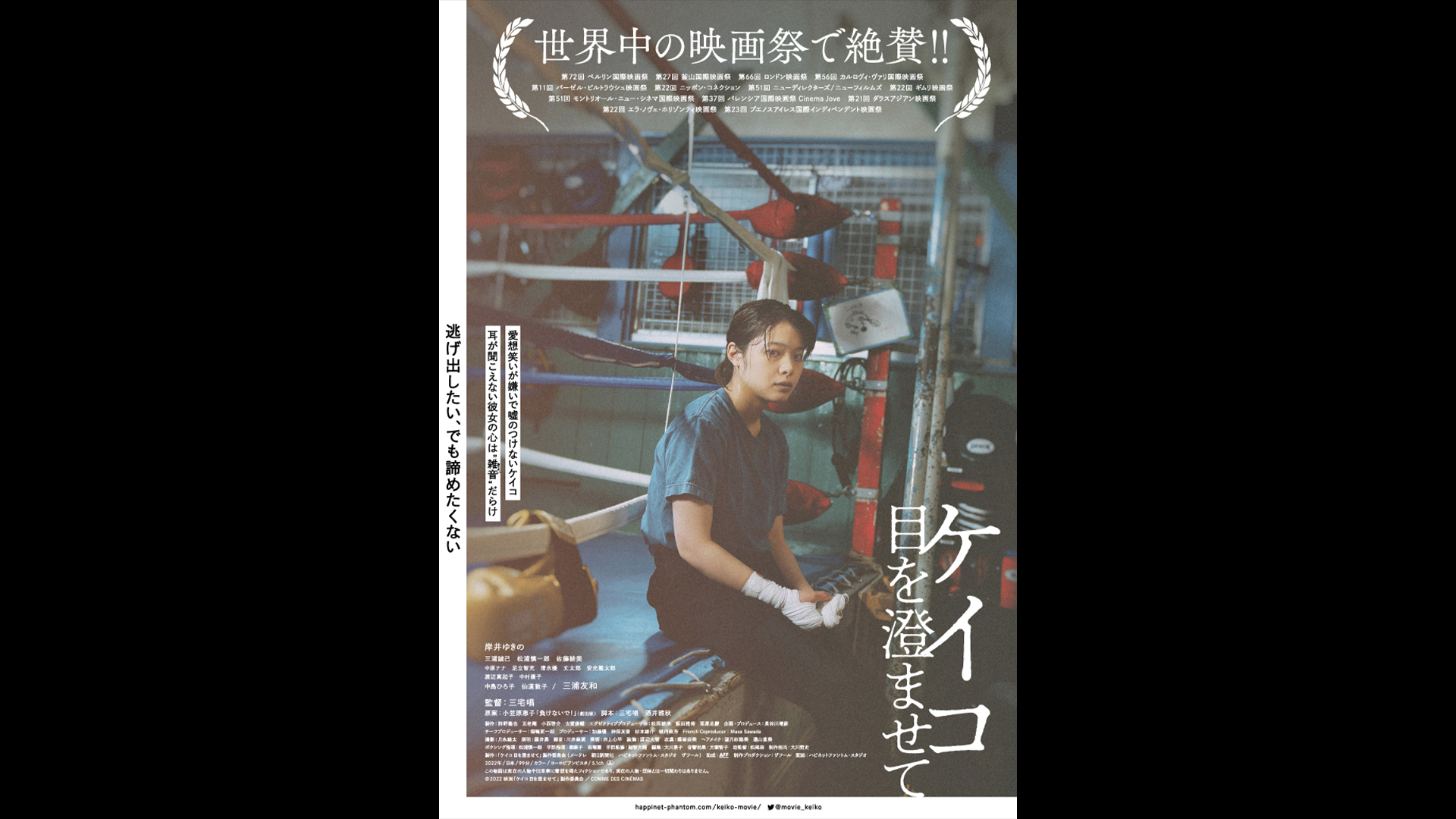 ©2022映画「ケイコ 目を澄ませて」製作委員会/COMME DES CINÉMAS
Director: Sho MIYAKE
Cast: Yukino KISHII, Masaki MIURA, Shinichiro MATSUURA, Himi SATO, Tomokazu MIURA
Distributor: Happinet Phantom Studios
2022 / Japan / 99min.
When her mother asks when she is going to quit boxing, indescribable feelings well up from the bottom of Keiko's heart. One day, before being able to bring herself to give her letter of resignation to the gym's president, she learns that the gym is to be closed and her soul is moved. Inspired by the life of Keiko Ogasawara, a hearing-impaired  professional boxer, director Sho Miyake of And Your Bird Can Sing (18) created this story, and captured the character's shifting emotions on 16mm film. Keiko, who fights steadily in a quiet ring with no bell sound, no coach's advice, no referee's voice, is depicted not as a talented superheroine, but as a person who slowly but steadily makes small steps forward while wavering between anxiety, hesitation, joy and ambition. Yukino Kishii played Keiko after hard training and made a breakthrough as actress, receiving high acclaim including the 46th Japan Academy Film Prize for Best Actress for a Leading Role.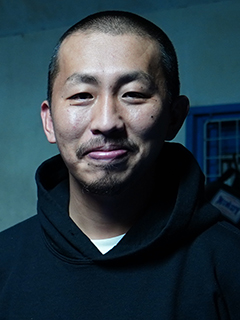 Director: Sho MIYAKE
Born 1984 in Hokkaido. Graduated from Hitotsubashi University Faculty of Social Sciences and completed the Film School of Tokyo Fiction Course. Miyake's major films include The Cockpit (14), And Your Bird Can Sing (18), and Wild Tour (19). Playback (12) was an official selection of the Locarno International Film Festival and won the 22nd Japan Professional Movie Awards for Best New Director.