International Competition
Lil' Buck: Real Swan
◊ Japan Premiere◊
Please note that there is a limit of 1,000 views for this film. Thank you for your understanding.
<2019 / France, USA / 85min.>
How did a young boy born in the slums attain fame?
This documentary depicts the life of dancer Lil Buck.

Dancer and artist Lil Buck was raised in an impoverished area of Memphis, Tennessee in America's southern region. Since childhood he has always possessed exceptional bodily control. Lil Buck received a scholarship to study ballet and has stunned the world with his fusion of ballet's inherent qualities and "Jookin," a Memphis-born dance-style which simulates gliding over the ground.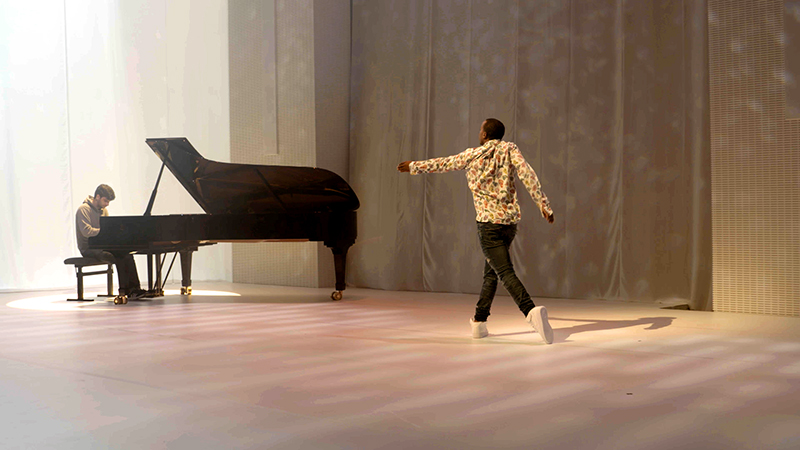 Director: Louis WALLECAN
Distributor: Moviola
< Commentary >
The film opens on people dancing "Jookin" at the Crystal Palace roller skate rink in Memphis, which is now closed. From this moment, the audience becomes indirectly invested in Lil Buck's life and thereafter completely bewitched by his astonishing physical artistry. Appearing in Janelle Monáe's "Tightrope" music video as well as a 2017 commercial for Uniqlo, he is also known to many people in Japan. Meanwhile, director Louis Wallecan has excelled at depicting the beauty of human physicality in such films as the documentary Dancing is Living: Benjamin Millepied (14) which follows the celebrated choreographer of Black Swan (10) – and Natalie Portman's husband. In this film as well he captures with outstanding camerawork Lil Buck's exquisite dancing. Another point of interest not to be missed is the interview with Being John Malkovich (99) director Spike Jonze who is one of the people responsible for Lil Buck's success.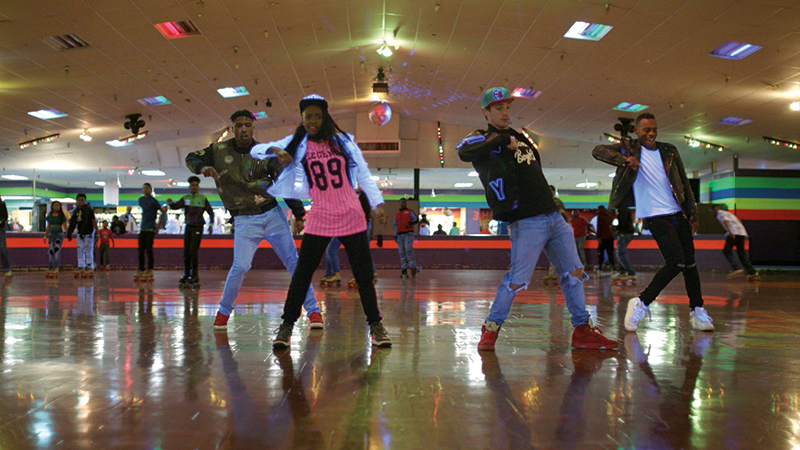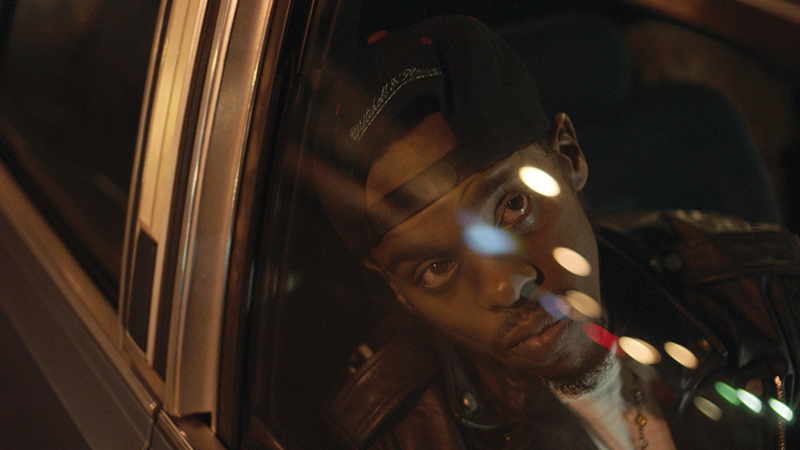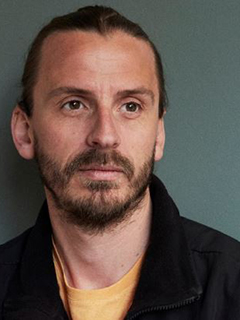 Director: Louis WALLECAN
After studying philosophy and musicology, Louis Wallecan became the assistant of producer François Duplat at Bel Air Media. After two years, he directed two 52' documentaries about classical music for Bel Air Classique: "Boccanegra" and "La vraie fausse histoire d'Aïda." At the age of 26, he left Bel Air Media for Mareterraniu Production and he directed two other 52' documentaries for France 3 and France Ô: "A Gara Nostra" and "La mémoire des Canabady." The theme was cultural migrations. For France 2, he directed his first two personal films as an author-director: Little Opera about the New York Opera and Dancing is Living: Benjamin Millepied. These two films were shown at festivals in New York, Los Angeles and in Asia. At the same time, he directed an episode for the TV show "Parmi les hommes" for France Ô.
Message
I am really proud to be invited to this Japanese Festival with the film Lil' Buck: Real Swan. It's a dance film about a great performer, the artist and dancer Lil Buck. I personally love Japan very much and it's a country that helps me understand many things in my work and gave me inspiration. I know Lil Buck personally loves Japan and Japanese culture too. So this film is dedicated to the Japanese audience. We would both love to be there in Japan to present the film. Hope you will enjoy this movie. Thank you very much again for this invitation.