International Competition
The Pencil
◊ Japan Premiere◊
<2019 / Russia / 93min.>
She provides her students with pencils to defend themselves against violence. This existential drama portrays a strong woman's way of life.
Antonina has come to a remote countryside location in Northern Russia from St. Petersburg after her husband is imprisoned for a political crime there. She takes on a job as an art teacher at a local school where she struggles to teach the beauty of art to students fearful of another student, Misha, whose older brother is the village's number one thug. But then Antonina recognizes the special gift for painting of one boy in particular.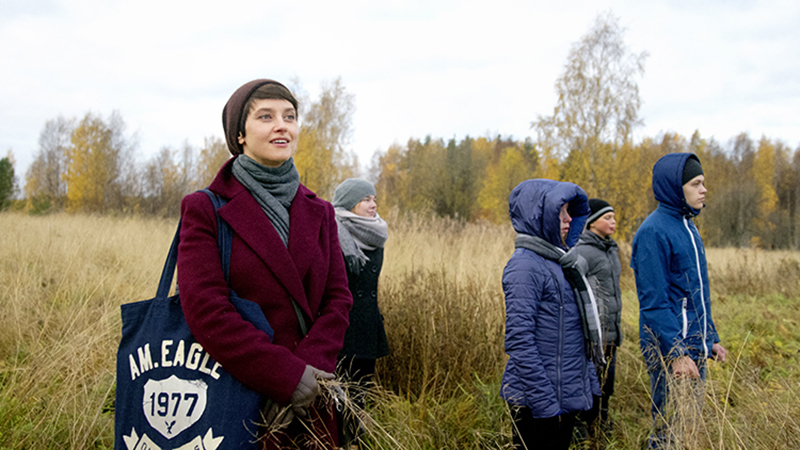 ©Salt Studio, ©Fortissimo Films
Director: Natalya NAZAROVA
Cast: Nadezhda GORELOVA, Vladimir MISHUKOV
< Commentary >
The depiction of the power of "art" as a means of escape from hardships as well as the character of Antonina who will not back down to pressure is perhaps a reflection of writer and director Natalya Nazarova's own convictions. She first began her career as an actress. Thereafter she worked as a screenwriter and wrote the scripts for Betrayal (12) by Kirill Serebrennikov, who became known for Leto (18), in addition to many other films and television series. Her feature-length debut film The Daughter (12) won the FIPRESCI Award at the 28th Warsaw Film Festival and 16th Tallinn Black Nights Film Festival which immediately made her one of Russia's rising female directors. Meanwhile, actress Nadezhda Gorelova certainly performs the part of Antonina with her entire being and soul in a role the director is said to have written for her. The roles of Dima, the boy with a gift for painting, and Misha, the source of the class's fear, are portrayed by young boys with little acting experience, who nevertheless exhibit an authenticity in their performances.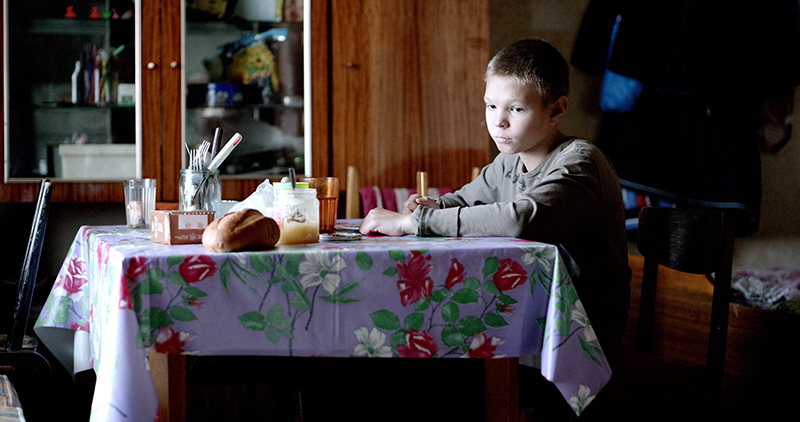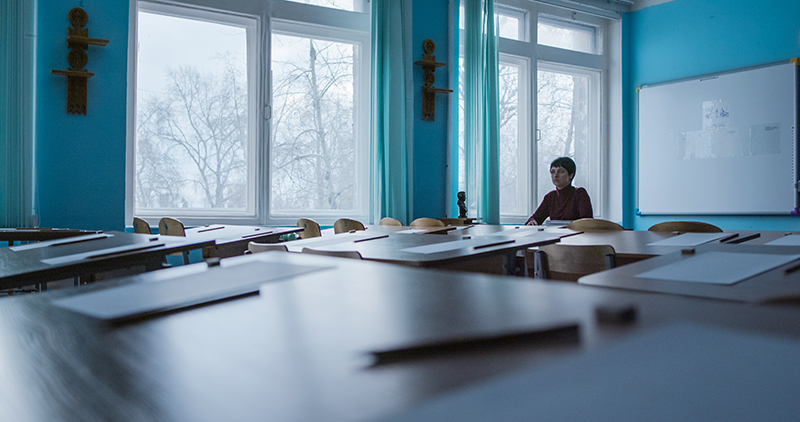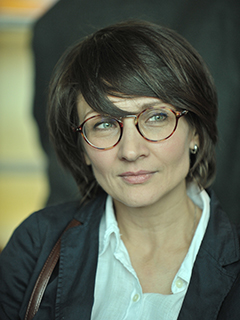 Director: Natalya NAZAROVA
Award-winning Russian screenwriter and director. Nazarova wrote numerous TV series and successful feature films for the new wave of Russian modern cinema directors, including Mermaid (directed by Anna Melikyan, 07) and Betrayal (directed by Kirill Serebrennikov, 12). Her feature debut as a director, The Daughter (12) won the FIPRESCI Award at Tallinn Black Nights Film Festival and Warsaw Film Festival, Best Debut Award of the major national festival Kinotavr, and was selected for festivals in Honfleur, Cottbus, Gothenburg, Palm Springs, San Francisco, Brussels and many others.
Message
I believe that the role of a teacher in a person's life is enormous; a timely encounter with the right person can turn someone's life around, form the personality, and open new doors. Teachers, however, hardly ever get to see the results of their own work. It was the unseen drama of the teacher's job that served as an impetus for writing this script. I teach acting myself and know the joys and troubles of the profession from the inside. The pencil in this movie is an image and a symbol. The people's lives, seemingly identical, resemble the pencils on the conveyor belt.