International Competition
Cinema of Sleep
◊ ap◊
Online

9/25 (Sat) 10:00 - 10/3 (Sun) 23:00
Cinema Discoveries
Welcome to a world where the story begins with sleep.
A satisfying thriller with a clever ploy.
Anthony has been trying to bring his family living in Nigeria over to America. But that plan is jeopardized when a woman asking for help shows up at the motel where he's staying.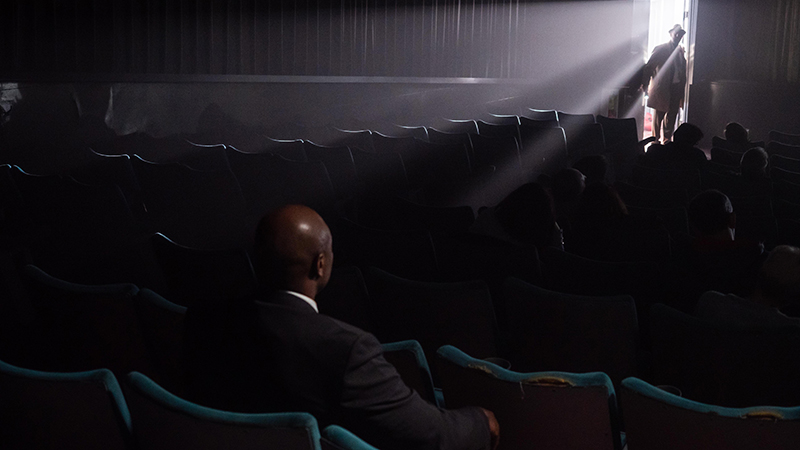 ©Inferno Pictures
Director: Jeffrey ST. JULES
Cast: Dayo ADE, Getenesh BERHE, Jonas CHERNICK, Olunike ADELIYI, David Lawrence BROWN, Rick DOBRAN, John B. LOWE
2021 / Canada / 105min.
The actual story begins to connect from the point Anthony watches what happens at the motel he is staying at play out on the screen at a movie theater where the entire audience is asleep. There are many hints strung throughout the film which go unnoticed upon initial viewing that a second viewing is encouraged. Director Jeffrey St. Jules has had many of his short films praised at the Toronto International Film Festival and Sundance Film Festival. His debut feature film Bang Bang Baby (14) was selected to Cannes' The Residence – Cinéfondation and even before production built up a great deal of expectation. It was awarded the Best Canadian First Feature Film at the Toronto International Film Festival where it premiered. This film, his first feature film in seven years, premiered at the Santa Barbara International Film Festival. It is making its Asian premiere at this festival.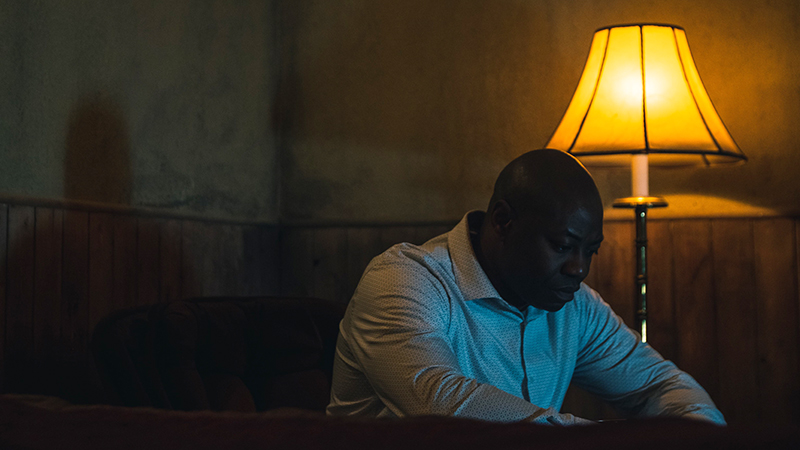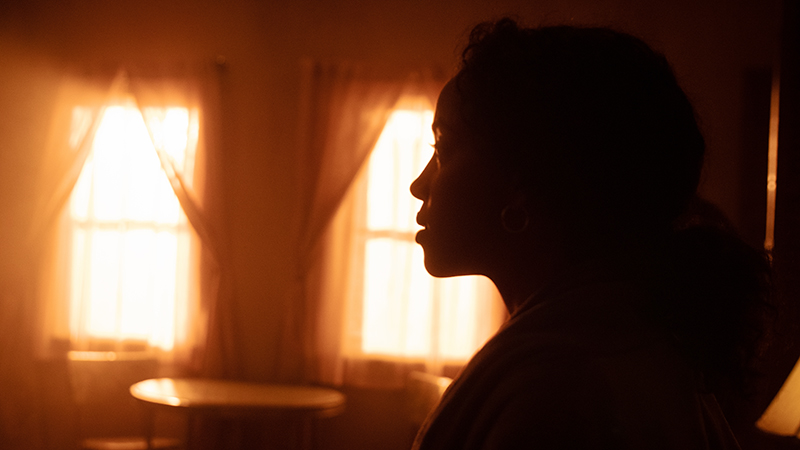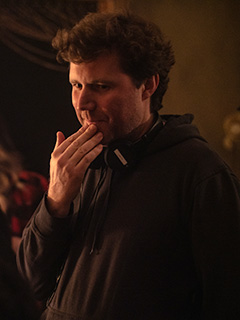 Director: Jeffrey ST. JULES
St. Jules is the first Canadian to have been selected for the Cannes Festival Residence where he developed his feature film debut, Bang Bang Baby starring Jane Levy, Justin Chatwin and Peter Stormare. Bang Bang Baby premiered at the Toronto International Film Festival where it was awarded Best First Canadian Feature. It was also the winner of the top prize at the Santa Barbara Film Festival and the award for outstanding debut feature at the Canadian Screen Awards. His much-lauded shorts include The Sadness of Johnson Joe Jangles, which played over 40 festivals worldwide, The Tragic Story of Nling, which was selected for the Sundance Film Festival and named the best short film of 2007 by Film Threat, and Let the Daylight into the Swamp, an experimental 3D documentary which was nominated for a Canadian Screen Award and won Best of the Festival at the Yorkton Film Festival.
Message
This film is anchored in the intimate emotional journey of two characters in a motel room but the reality that supports them is murky and unfathomable. I wanted it to feel as though the motel room is floating in a timeless abyss. What we see onscreen is minimal, simple, intimate – but offscreen it is epic. It is life and death.