International Competition
Kiss Me Before It Blows Up
◊ ap◊
Online

9/25 (Sat) 10:00 - 10/3 (Sun) 23:00
Cinema Discoveries
* There is a maximum viewing number for this title due to rights matters. This film will be inaccessible when the viewing number reaches 500, even if it's during the festival. Your understanding is appreciated.
A Jewish and German same-sex couple.
How will the wedding turmoil engulfing their families turn out?
Israeli Shira, who's had many loves, finally meets the person of her dreams, a German woman named Maria. When Maria moves to Tel Aviv, she is made welcome by Shira's parents and younger brother. But her grandmother Berta, who hasn't forgiven Germany's war past, is hard on Maria.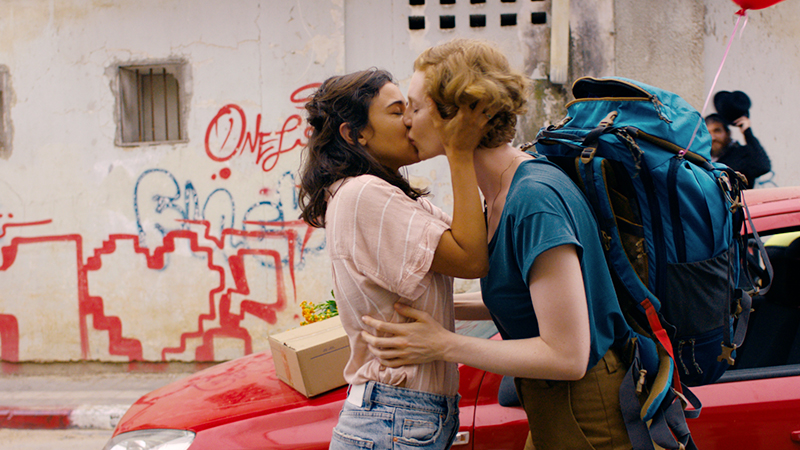 ©Fireglory Pictures GmbH
Director: Shirel PELEG
Cast: Moran ROSENBLATT, Luise WOLFRAM, Rivka MICHAELI, Irit KAPLAN, John CARROLL LYNCH
2020 / Germany / 105min.
The portrayal of Maria's jealousy as Shira's many past lovers appear one after the other paints the movie as a typical romantic comedy, but at the same time that element of romance, the love between A Jew and a German as well as an Israeli and a Palestinian, turns this into a comedic work that punches with the white hot spice of political correctness. Director Shirel Peleg, who was born in Venezuela but raised in Israel, makes her feature film debut with this film. Her experience working at Israeli news company Channel 2 and at news publisher Haaretz is reflected in the social awareness of her films. Moran Rosenblatt, who plays Shira, is a popular Israeli actress who has appeared in Red Cow (18) which screened at the Tokyo International Film Festival, as well as the Netflix series "Hit & Run". Furthermore, Shira's father, Ron, is played by American actor John Carroll Lynch who is known for Fargo (96) and The Founder (16), among many other films.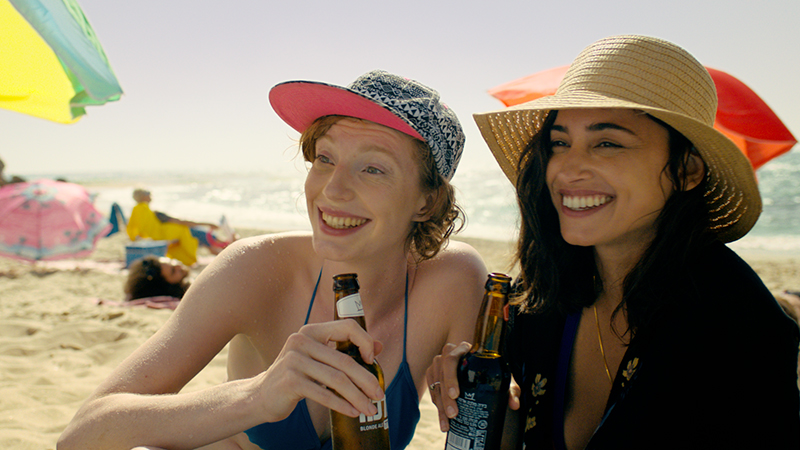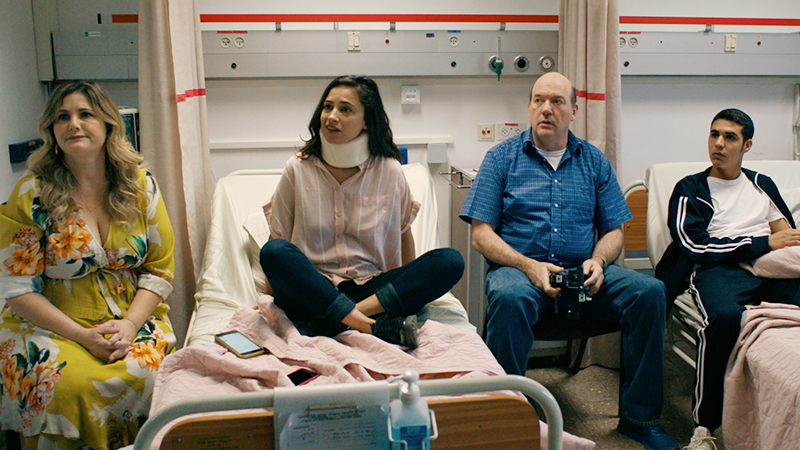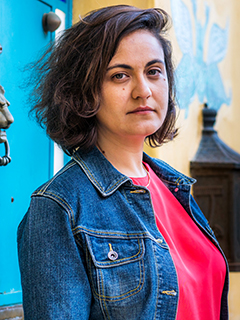 Director: Shirel PELEG
Peleg was born in 1985 in Venezuela and raised in Israel. She graduated 2010 with a BFA in film and television from the Sapir College. During her studies she majored in production and directing. After her graduation she worked as a newsdesk producer at the Israeli news company Channel 2 and as a newsdesk producer for the Israeli newspaper Haaretz. In 2012 she immigrated with her partner to Germany where she learned the language in no time to enroll in the screenwriting program at renowned Filmakademie Baden-Württemberg.
Message
When I first started writing the script to Kiss Me Before It Blows Up, I placed a little reminder to myself, a pink Post-it I glued to the bottom of my computer's screen reading three big, little words: "Love, Family, Chaos". Simple enough, I thought to myself. Seeking inspiration from the foremothers and forefathers of the romantic comedy, I appreciated the great comfort in the old classics from the 40s as well as ones from the 90s. Both portraying a world with the possibility of a clear good vs. bad and a happy ending which usually meant the guy gets the girl and the girl gets the wedding she had always dreamt of. I vividly recall the young me, craving for these exact same things. Yet attempting to apply the romantic comedy magic to the nitty-gritty realities of my own story proved to be a challenging task.