International Competition
Queen of Glory
◊ ap◊
Onsite

7.18 (Mon) 11:00 Audio Visual Hall
7.21 (Thu) 14:50 Convention Hall

Online

7.21 (Thu) 10:00 - 7.27 (Wed) 23:00
* There is a maximum viewing number of online screenings for this title due to rights matters. This film will be inaccessible when the number of views reaches 300, even if it occurs during the online screening period. Your understanding is appreciated.
Ghanaian-American Sarah is all set to abandon her Ivy League doctoral program to follow her married lover across the country to Ohio when her mother dies suddenly and makes her the owner of a neighborhood bookshop in the Bronx.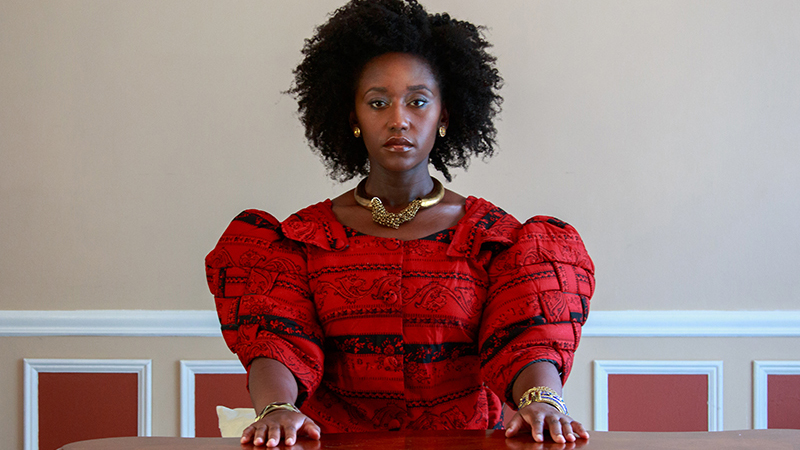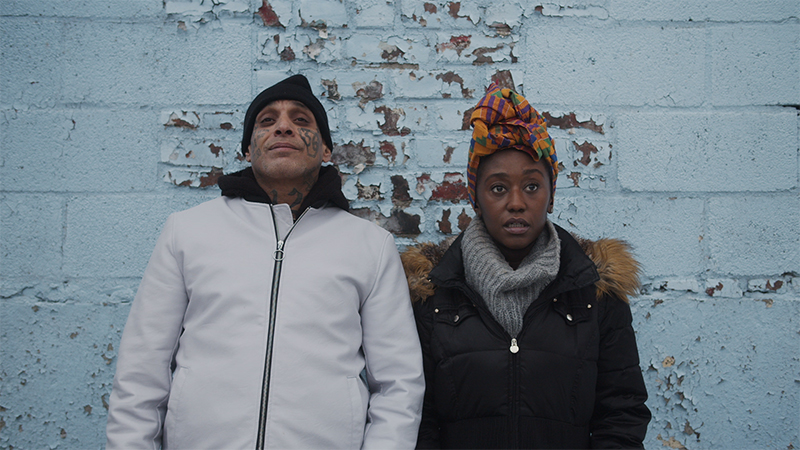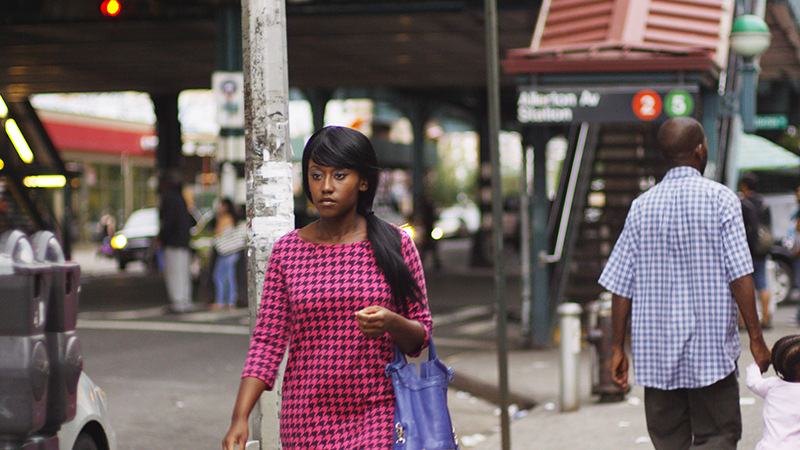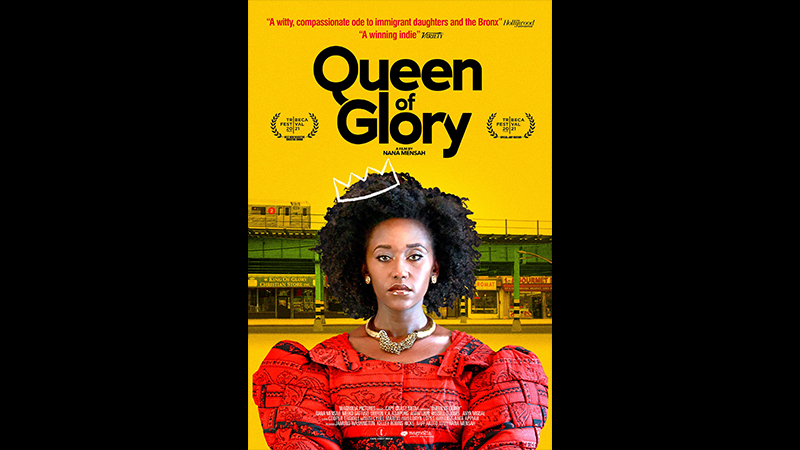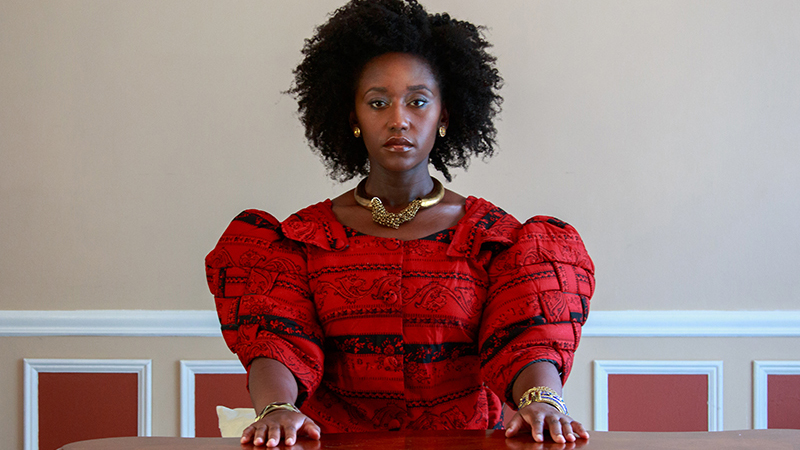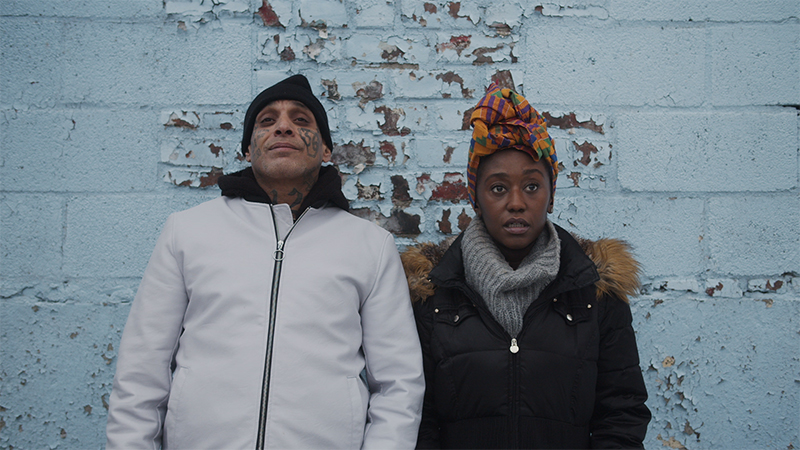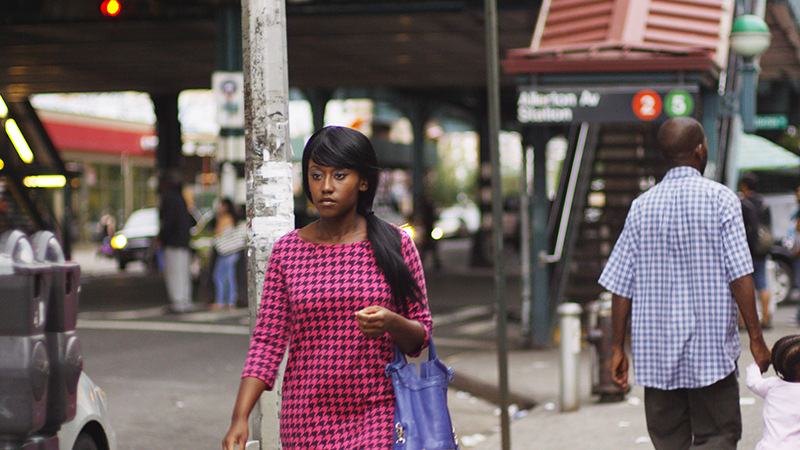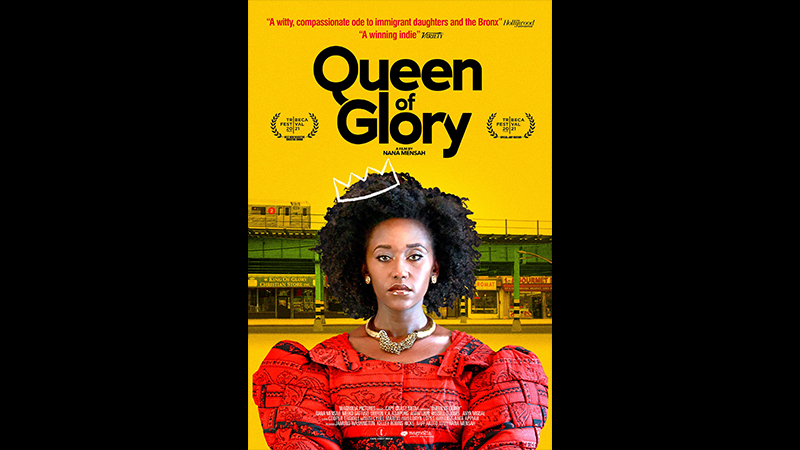 ©Anthony Thompson
Director: Nana MENSAH
Cast: Nana MENSAH, Meeko GATTUSO, Oberon K.A. ADJEPONG, Adam LEON, Russell G. JONES, Anya MIGDAL
2021 / USA / 78min.
It is adorable to see Sarah's change in relating to people she had never crossed paths with before her mother's sudden death, while she gradually becomes kinder and gentler. With Queen of Glory, Nana Mensah won the Best New Narrative Director at the 2021 Tribeca Film Festival, where the film was premiered. The film was also nominated for the Independent Spirit Awards for Best First Feature. Mensah as Sarah is an emerging actress who appeared in the Netflix series "The Chair". She makes her directorial debut with this film, for which she also wrote the screenplay. Among the co-stars are talented actors Meeko Gattuso as Pitt the book store salesperson, who was nominated for the Independent Spirit Award for Best Supporting Male with this film, and Adam Leon as an unreliable lover, a film director whose debut feature Gimme the Loot (12) won SXSW Film Festival Grand Jury Award and was selected for the Cannes Un Certain Regard, followed by his second feature Tramps (16) which was selected for the Tokyo International Film Festival Competition.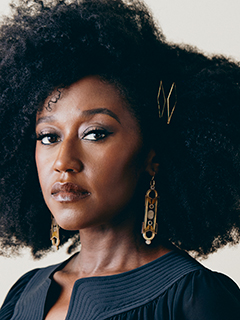 © Stephanie Diani
Director: Nana MENSAH
Mensah is a Ghanaian-American writer, director, producer, and actress. She stars in Queen of Glory (21), which she also wrote and directed. The film premiered in the U.S. Narrative Competition lineup at the Tribeca Film Festival as a part of their Juneteenth programming. It also marks Mensah's directorial feature debut. Mensah appears in a series regular role opposite Sandra Oh and Bob Balaban in Netflix's comedy series "The Chair". She reprised her role in the Off-Broadway play "Nollywood Dreams" in 2021. Mensah was a staff writer on Season 2 of "Random Acts of Flyness" at HBO and on Amazon's "The Power". She also co-wrote and co-starred in Season 2 of Netflix's "Bonding". Previous film credits include Like Father (18), Farewell Amor (20), The King of Staten Island (20), and After Yang (21).
Message
I thought the world needed this story because I simply hadn't seen it anywhere. West African stories don't quite fit in the boxes western audiences want to fit them into. In Asante culture — my parents' culture and that of Sarah's parents, depicted in Queen of Glory — great joy and celebration can exist right alongside pain and loss. Asante stories show life as a symbiosis of drama and comedy, each stepping in when the other swells too wildly, needing to be checked.