International Competition
Wild Men
◊ jp◊
Onsite

7.19 (Tue) 14:20 Audio Visual Hall
7.23 (Sat) 10:30 Convention Hall

Online

7.21 (Thu) 10:00 - 7.27 (Wed) 23:00
Facing a mid-life crisis, Martin flees his current life and begins living in the woods in caveman's clothing. When an injured drug mule gets lost in the woods, however, they both become hunted.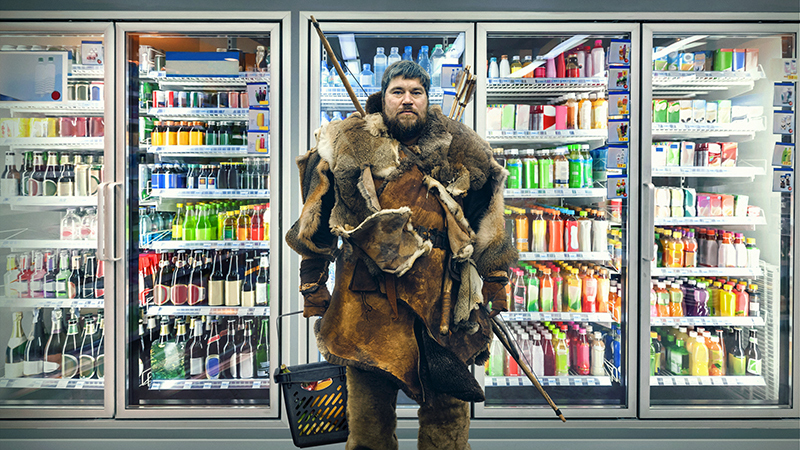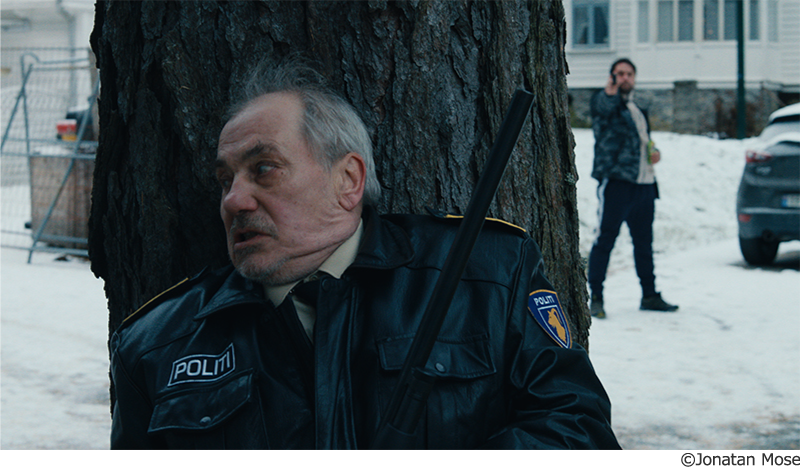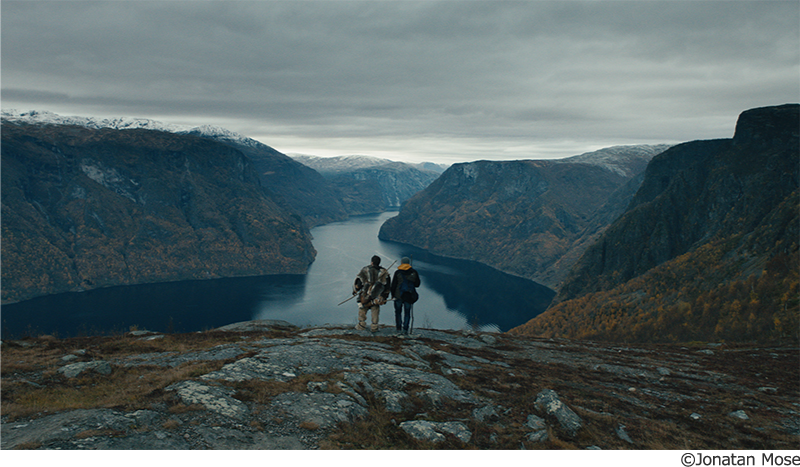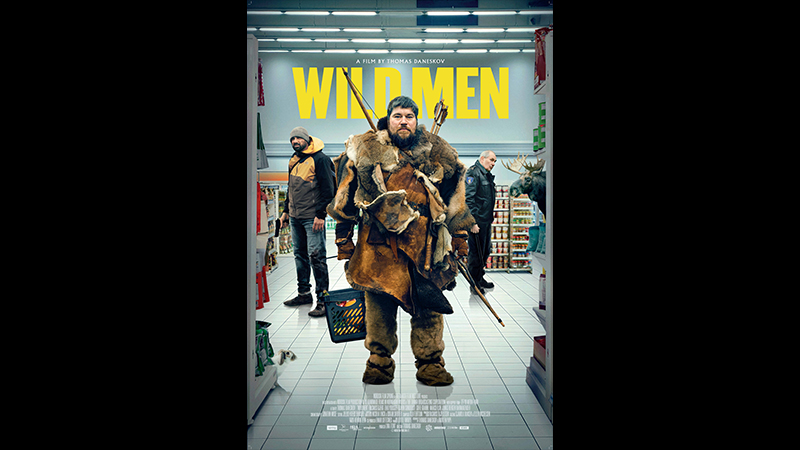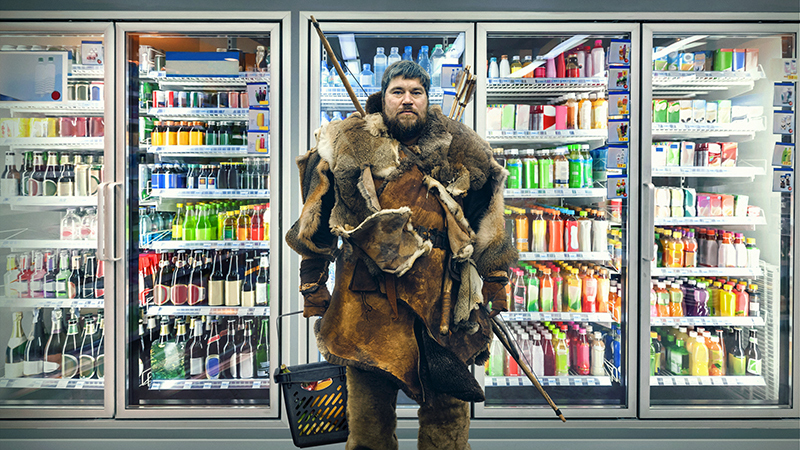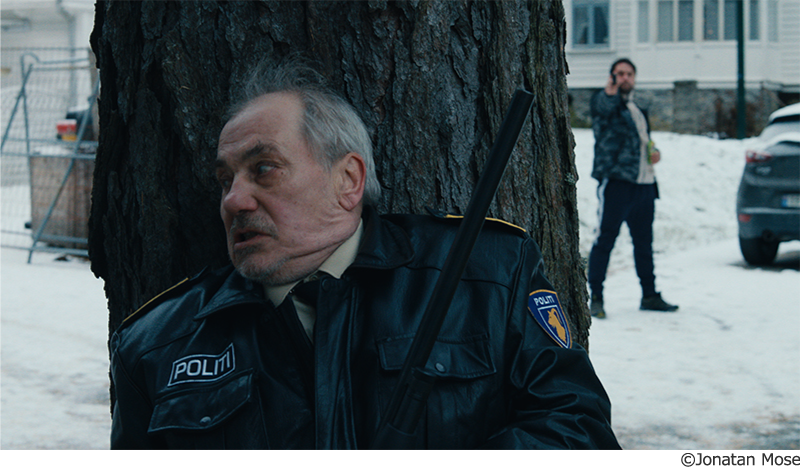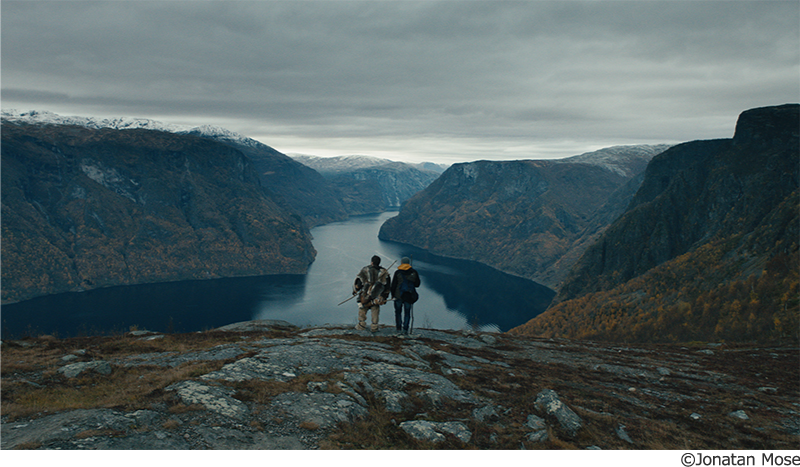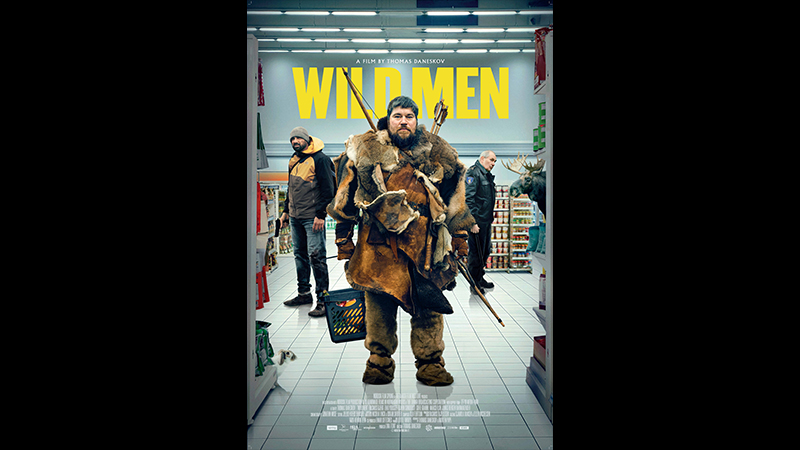 ©Rasmus Weng Karlsen
Director: Thomas DANESKOV
Cast: Rasmus BJERG, Zaki YOUSSEF, Sofie GRÅBØL, Bjørn SUNDQUIST
2021 / Denmark, Norway / 104min.
Wild Men opens with the scene of a mysterious man in animal skins munching food at a convenience store, and this extraordinary atmosphere lasts all through the film. It can be said the film has a feeling somewhat comparable to Fargo (96), but a Scandinavian touch can be found in contemporary issues such as midlife crisis and a criticism of societal greed. Director Thomas Daneskov was introduced to Japan when his short Puff Puff Pass (13) was screened at Sapporo International Short Film Festival & Market and ShortShorts Film Festival & Asia, and the domestic and international success of Wild Men has moved him into the limelight. The stars are Rasmus Bjerg and Zaki Youssef, who also starred in the 2019 Best Director Award-winner Sons of Denmark (19). Other popular actors from the Scandinavian film and TV world also appear.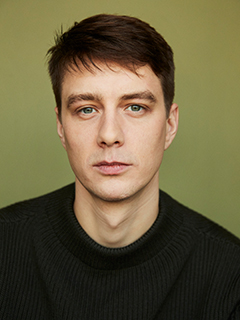 © Petra Kleis
Director: Thomas DANESKOV
Thomas Daneskov, born 1989, is an autodidact Danish director who surprised everybody by winning New Talent Grand Prix for his no-budget feature film The Elite at CPH PIX in 2015. Since then, he has created the mockumentary-series "Joe Tech" for DR, before embarking on Wild Men (21), his biggest cinematic film to date.
Message
Wild Men is a film about men, and how terribly bad they are at expressing their feelings. I am not great at talking about my own problems either. But I hope that my newborn son will be better at it. I hope that nobody will ever tell him to keep his feelings to himself when he's down — that nobody will ever tell him to "man up" or "be a man about it". Because I think that is where it all starts to go wrong. We need to have a conversation about how we best help each other, when life becomes difficult. How we stop mistaking silence for resilience and start opening up to each other. Because the way I see it, we can all become a little better at feeling horrible.