Japanese Film Competition (Feature Length)
Arano
<2020 / Japan / 67min.>
In order to verify her emotions from 8 years ago, Fuko resolves to once again pose for a drawing. A delightful film glowing with a unique visual style!
In the winter of her second year of high school, Fuko was asked by her art club classmate Alan to pose for him. She did so in the classroom early one morning, but for some apparent reason she experienced a climax and fainted. The homeroom teacher who happened upon the scene misread the situation which resulted in Alan's expulsion, thus estranging the two. Eight years later, Fuko cannot by any means forget the orgasmic sensation of that day. She pays Alan a visit and compels him to once again draw a picture with her as the model.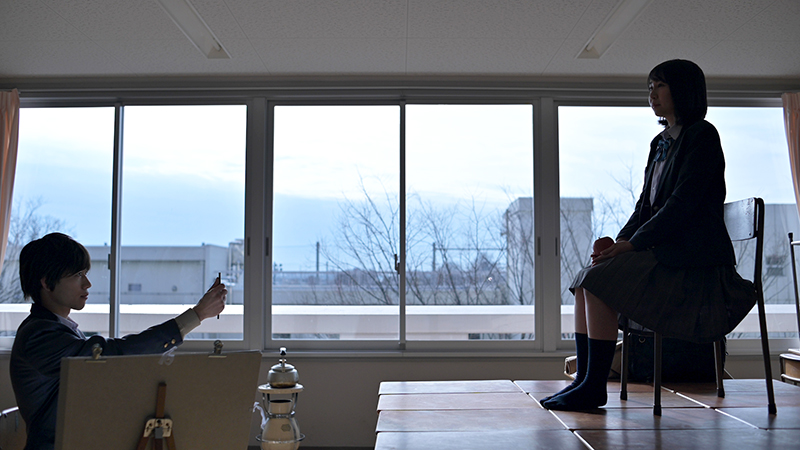 ©ルネシネマ
Director: Tomofumi HASEGAWA
Cast: Hitomi MAKI, Yusuke TAKAHASHI, Yu MASHIMA, Harumi SHUHAMA, Takehiko FUJITA, Miki NARUSE
< Commentary >
The disparity between the cuteness of the freewheeling Fuko in her high school days and the presently humiliated Fuko, whose feelings from 8 years ago have grown worse, is heartrending. The film is sure to leave viewers with a strong bittersweet aftertaste. Director Tomofumi Hasegawa has had a long career as a freelance video director. His unique style will amuse the audience. Furthermore, the colorful ensemble cast significantly boosts the film's charm. Playing the role of Fuko is Hitomi Maki, who serves as the film's producer and is active in multiple fields including choreography. Yusuke Takahashi, who plays Alan, is a rising actor who plays the lead in Tomei Hanabi (18) and the soon-to-be-released Hajimete no Onna. He has displayed his multi-talents by directing the short films Drum Boy (17) and Still Dark (19). Furthermore, the performances of Harumi Shuhama and Takehiko Fujita who together with Hasegawa established Rune Cinema, bind the film together.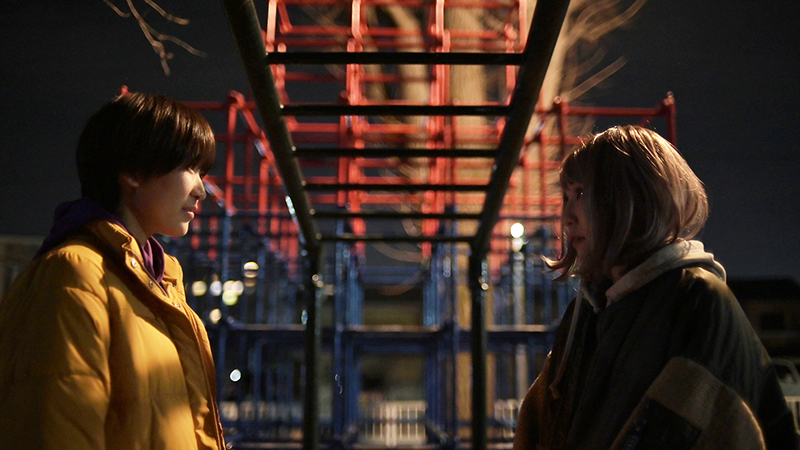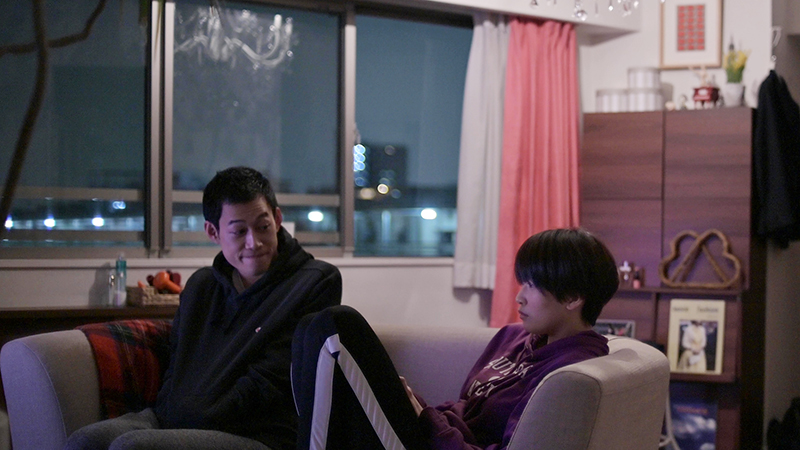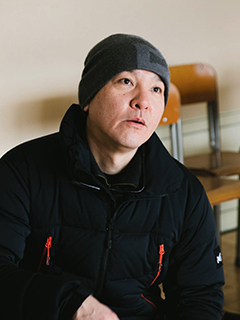 Director: Tomofumi HASEGAWA
Took part as a designer on the television anime series "Active Raid" (16), "Hundred" (16), and "Doreiku" (18), among others. In 2018 Hasegawa established Rune Cinema with actors Harumi Shuhama and Takehiko Fujita and began making independent films. He made his film directing debut with the short film omnibus trilogy Kazoku Awase (19). This is his first feature-length film.
Message
In contrast to the myriad of films with shocking stories, dizzying plot developments, and high tempo editing, this work allows one to become lost in thought to the point that a great deal of time passes slowly and gently while watching it. The thought I had in making it was that discovery is sure to happen precisely because it is a passive movie. Please do not say it's boring and stay with it to the very end.