Japanese Film Competition (Feature Length)
B/B
◊ World Premiere◊
<2020 / Japan / 77min.>
There are 12 characters. All of them are me. Respective personalities are portrayed by different actors in this inventive and original thriller.
In 2020, the Tokyo Olympics have been cancelled due to the Olympic Minister's corruption, and there was a failed poison gas attack by a new religion. In the shadows of these two major events, the brutal killing of a convenience store owner occurs. The incident is dubbed "Icarus." Sana, who had contact with the owner's son, Shiro, becomes the subject of interrogation by detectives. Suffering from dissociative identity disorder, she and the other personalities inside her each begin to recall events from their point of view.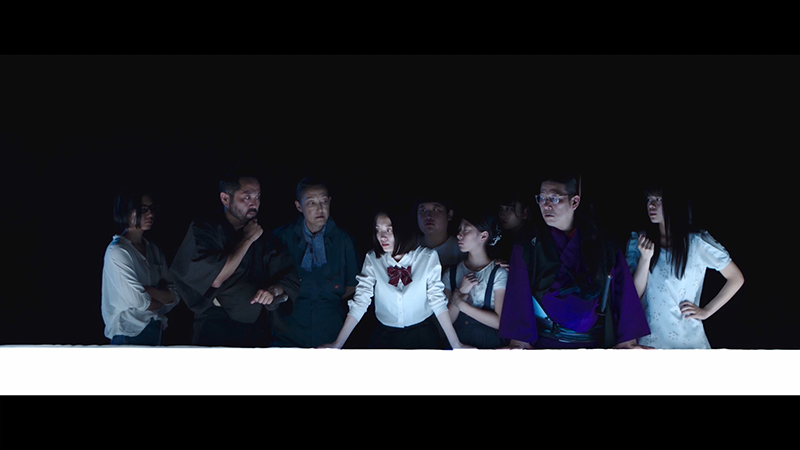 ©中濱宏介
Director: Kosuke NAKAHAMA
Cast: Karen, Koshin NAKAZAWA, Kazane NISHIMURA, Honoka KIBA, Hitomichan, Taro SANAMI, Ai YONEKURA
< Commentary >
Dissociative identity disorder is more commonly known by the name multiple personality disorder and has been a concept often employed in films. However, this film is not merely a classic multiple personality suspense thriller, its redirection of that component to humor is magnificent. Kosuke Nakahama, a recent graduate of Osaka University of Arts, is the director, producer, screenwriter, and editor as well as having a hand in the art direction, fittingly pulling off multiple duties single-handedly. This is his graduation project. Furthermore, the incredible music by composer duo Lantan, comprised of Riku Horimoto and Misaki Umase, is deserving of special mention. Shifting attention to the cast, lead actress Karen, who charmingly portrayed the heroine in F is for Future (19) which won this festival's SKIP CITY AWARD last year, masterfully splits her performance of a difficult role, one which requires frantic changes in facial expression. The film makes its world premiere at this festival.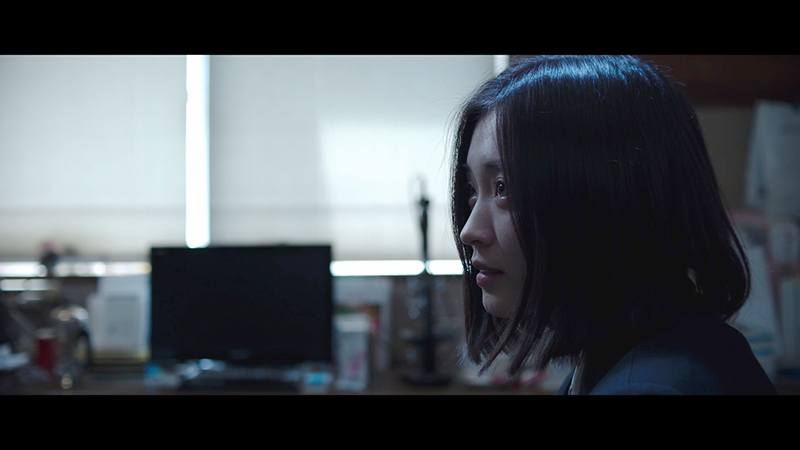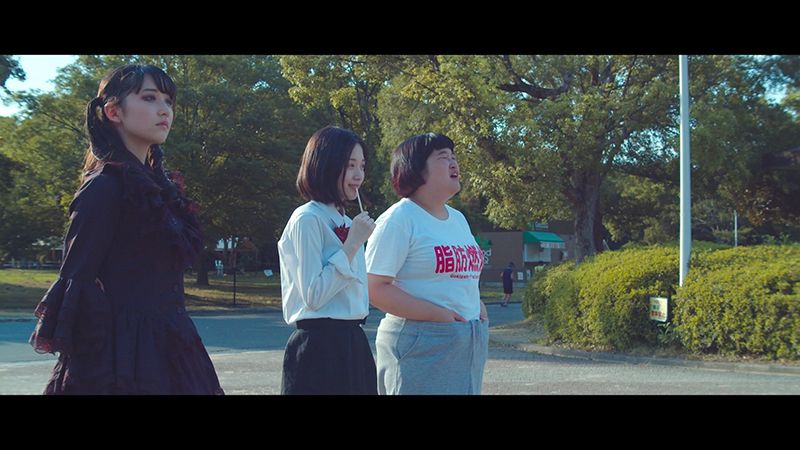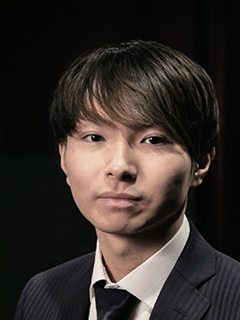 Director: Kosuke NAKAHAMA
Born in Hokkaido and is a graduate of Osaka University of Arts' Visual Concept Planning Department. Nakahama studied film directing under Kazuki Omori. To date he has directed the short film The Boy Who Defecate with the Moby-Dick (17), and the mid-length Sorrows (18), among others. Sorrows was screened at the Kohan Film Festival 2019.
Message
This film was shot as my university graduation project. While a student I produced several short and mid-length films, but I was not satisfied with any of these works. I have lingering regrets about this work too, and there were points that were compromised, however I feel I was able to attain a fragment of the ideal I had been pursuing. I endeavored for this film to become a work that can be viewed over and over again. The first time for the story; the second for the themes; the third time for the small jokes that have nothing to do with the plot line. It would make me happy if the audiences could enjoy the film in this way.