Japanese Film Competition (Feature Length)
The Rain's Ark
◊ World Premiere◊
<2020 / Japan / 70min>
In what place was the being known as "I" born, and to what place will it return home? This is a profound drama questioning the mystery of "existence."
Toko was roaming around a forest in the middle of a downpour. She wakes up in a home where four people of both genders reside together. However, there is something unnatural about them. As she is taught how to boil the water for the outdoor drum canister bathtub and how to wash laundry at a mountain stream, Toko slowly adapts to their self-contained way of living including procuring foodstuffs from anywhere. But then, something mysterious begins to occur.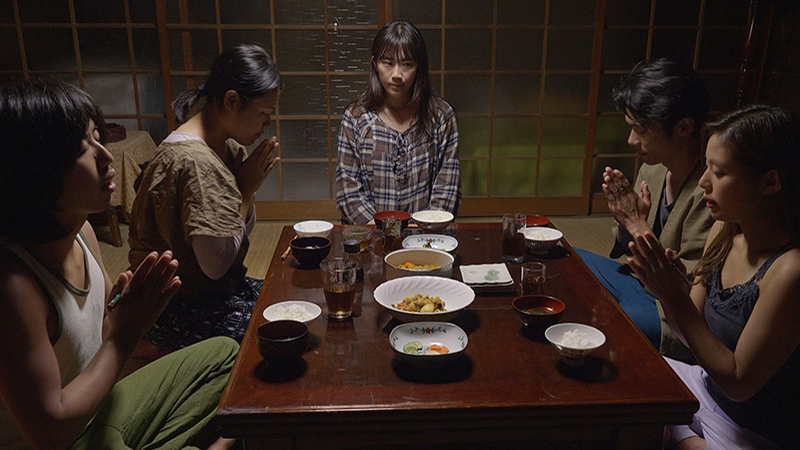 ©2020 京都造形芸術大学映画学科卒業制作瀬浪組
Director: Kao SENAMI
Cast: Nanaho OTSUKA, Shohei MATSUZAKI, Chihiro KAWASHIMA, Yuto UEHARA, Kikuno IKEDA, Manami NAKATA

< Commentary >
A remote village gives the impression of some parallel world. The people who live there, likewise, seem to be from another dimension. That out-of-place feeling is gradually dispelled, but stubbornly remains clad in its quiet atmosphere and by the end is indomitable without hampering the film's rhythm. This exceedingly mature film was a graduation project in the Department of Film Production at Kyoto University of Art and Design (now known as Kyoto University of the Arts). It is the feature-length debut of director Kao Senami who already has experience being screened abroad with her short film Ambiguity (19). Portraying the difficult aspects of Toko with nuanced acting is Nanaho Otsuka who also serves as the film's producer and is a member of "tea mountains," a unit formed with 6 others while attending university including Emika Matsumoto who wrote the screenplay for this film. This unit produced Living Family (18) which was screened at MOOSIC LAB 2018. The film makes its world premiere at this festival.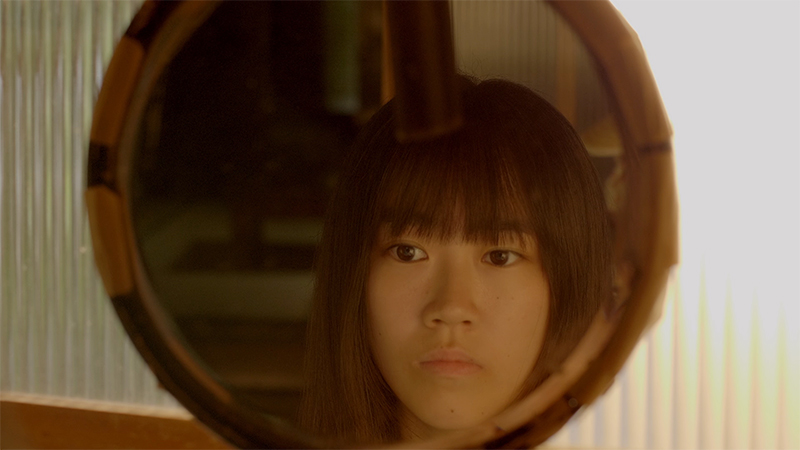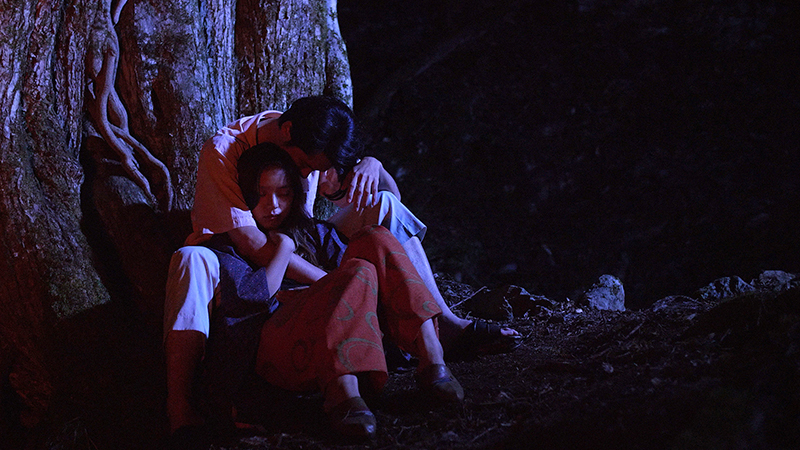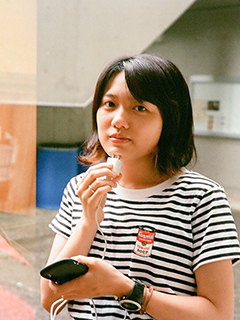 Director: Kao SENAMI
Born in 1997 in Aichi Prefecture. Participated in Takuji Suzuki's film Randen (19) as an assistant director. Senami's directorial debut short film Ambiguity (19) was selected to the Asian Student Films section of Gyeonggi Film School Festival 2019, and the Tokyo International Deaf Film Festival's Film Submissions category. This is her first feature-length film.
Message
We are a dying civilization. However, it is difficult to have this self-awareness. I thought, however, if I could only make the audience feel that even for an instant…I've heard the phrase "film estrangement." However, during the voluntary quarantine period, I saw people reach out to film in order to feel alive. There is still a power in cinema and I believe the movie theater is the place to display that true strength. I pray deep in my heart a day will come sometime in the future when I can share the feelings and surroundings with the people who see this film.