Japanese Film Competition (Short Length)
Ritsuko & Ken-chan
<2019 / Japan / 31min>
Two people take refuge on a secret Christian island. That summer, Ken-chan was God to her.
Ritsuko, a second-year middle-school student expecting to move to Tokyo during summer break, follows her Japanese language teacher, Ken-chan, to Kuroshima where his parents reside. On this quiet island where even now Catholicism is deeply rooted, days go by as if secluded from the world. Ritsuko tries every trick to make Ken-chan pay attention to her.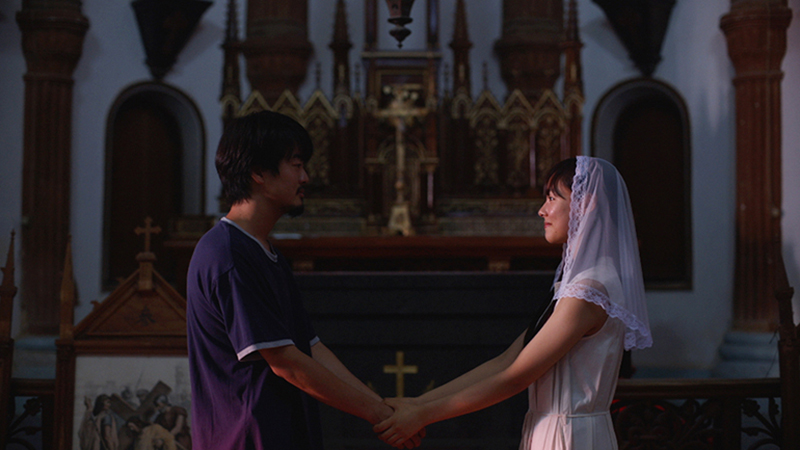 ©渋谷TANPEN映画祭CLIMAXat佐世保2019 AOI Pro.
Director: Ayumi OMORI
Cast: Iriya TAKE, Kenta OIKAWA, Chiona OKUNI
< Commentary >
Commercial director Ayumi Omori, who was nominated last year at this festival for her short film Spring, oversees this fleeting love story between a middle-school student and her teacher set on the World Heritage site of Kuroshima in Nagasaki Prefecture. In her previous film, Omori brilliantly depicted the relationship between an art university student and her dementia-stricken grandfather. For this film, she has chosen the subject matter of its two protagonists' frank emotions within the schoolgirl/teacher setup. The film was produced by the Shibuya Tanpen Film Festival Climax at Sasebo. By setting the story in Nagasaki which has a history of Christian persecution, the two characters distancing themselves from society is cleverly superimposed with the underground Christians. Iriya Take, who can be seen in commercials and music videos, superbly portrays the single-minded middle-school girl. Omori's abilities to draw out that performance will most likely be seen in many places in the future and not be limited to the world of advertising.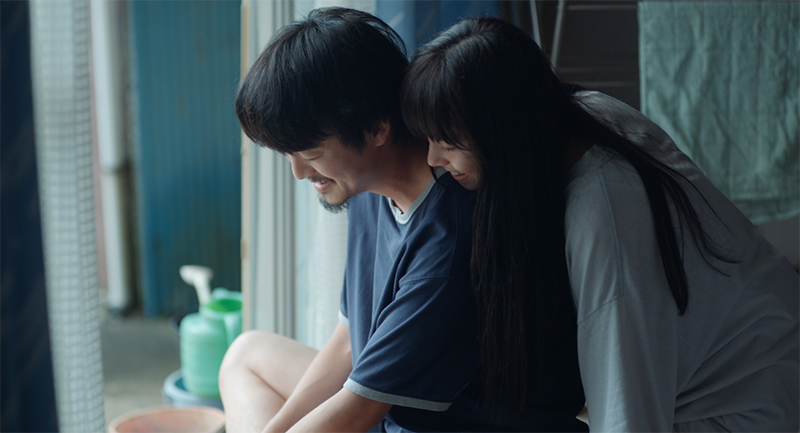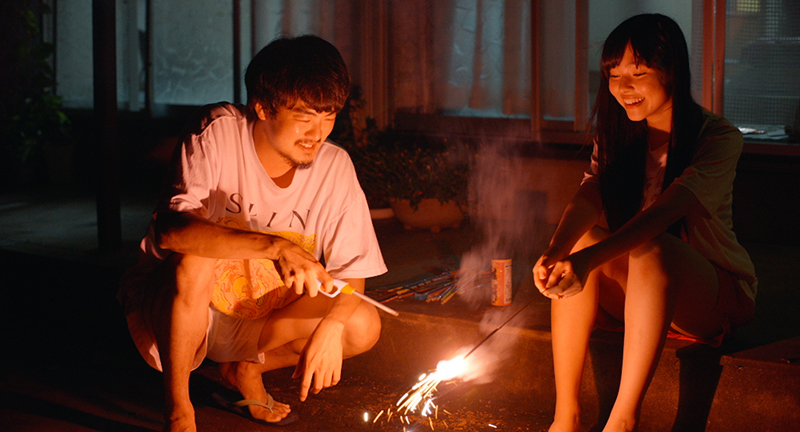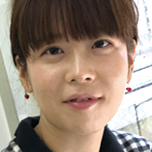 Director: Ayumi OMORI
Graduated from Tama Art University. Omori is a commercial advertising director represented by AOI Pro. Her short film Spring has won many grand prize awards at film festivals in Japan and abroad.
Message
The story is set on the Catholic fishing island of Kuroshima, an outlying island of Sasebo City in Nagasaki Prefecture. Both the island and the Kuroshima Church are World Heritage sites. The island also substantially flourished after the war. It would make me happy if the audience will feel the change of the times lingering in the countryside and islands of Japan where the population continues to decline, and be reminded of their school days and hometowns.