Japanese Film Competition (Short Length)
Then I Add Colors to a Panda and a Zebra.
◊ World Premiere◊
<2020 / Japan / 39min>
"I don't believe in Nostradamus, ghosts, or fortunetelling!" She is an absolutist who is beaten by love. What happens to her world then?
Shirahoshi is a girl who can't tolerate when things are not absolutely right. She won the runner-up prize in a manga contest but decided to abandon her dream of becoming a manga artist since she wasn't going to be the best. Now she spends her days searching for a job. She also cannot accept the reality she was abruptly dumped by her boyfriend who she had hoped would be the perfect match. Then Shirahoshi suddenly comes face-to-face with a suspicious man and self-proclaimed ghost who warns her that not everything has to be "black or white."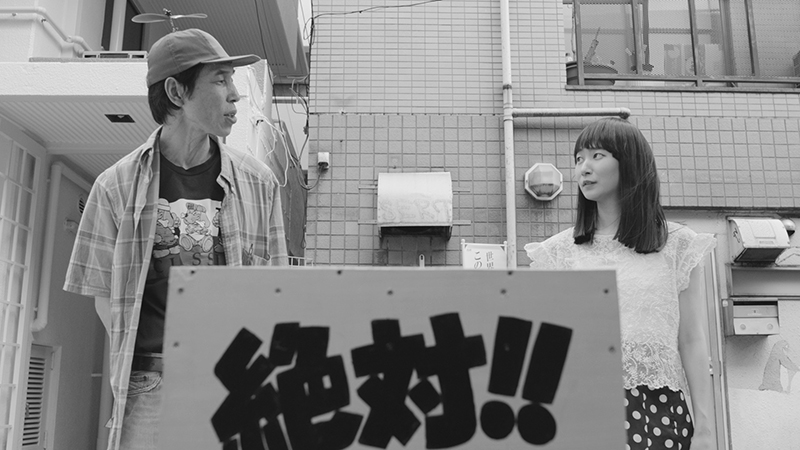 ©eiken
Director: Karin TAKEDA
Cast: Yuki, Kansaku SHINOHARA, Ryota TAKEDA, Kayoko KIMURA, Keiji MURATA, Mako SHIMIZU
< Commentary >
The film opens with the protagonist's monologue and clippings out of a magazine of Nostradamus' major prophecies, instantly sucking the audience into the story. The switch from the monologue to the story expressed through aspect ratio and the image's color is an intricate technique employed by director Karin Takeda who makes her directorial debut with this film. The 39-minutes work which incorporates things she is fond of herself such as Nostradamus, manga, and a black & white world, took Takeda a year to plan and complete as a graduation project in the Department of Imaging Art at Tokyo Polytechnic University. The contrasts of the characters–a protagonist whose extreme personality reminds the audience there are such perfectionists, the indecisive boyfriend who is not all that uncommon, and the friend who tolerates being a doormat–are the film's true joys. Adding to the pointed performance of Shirahoshi by newcomer Yuki is the magnificent performance of the mysterious man played by Kansaku Shinohara who portrayed the deeply impressive man in Ahum also made a buzz at the Kanazawa Film Festival 2018. The film makes its world premiere at this festival.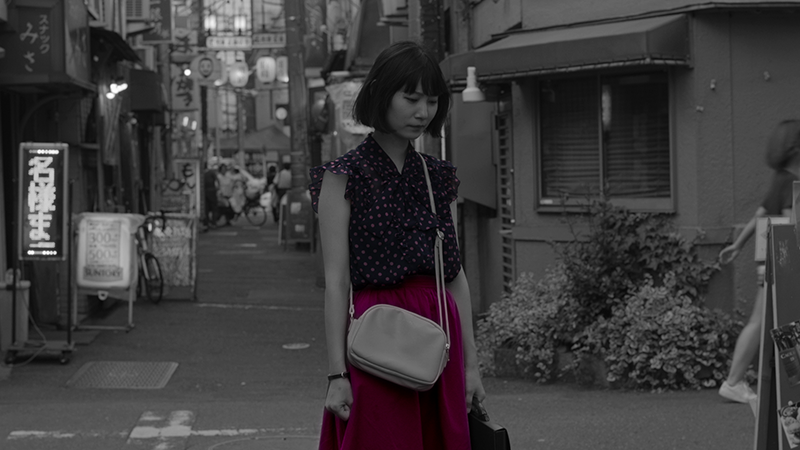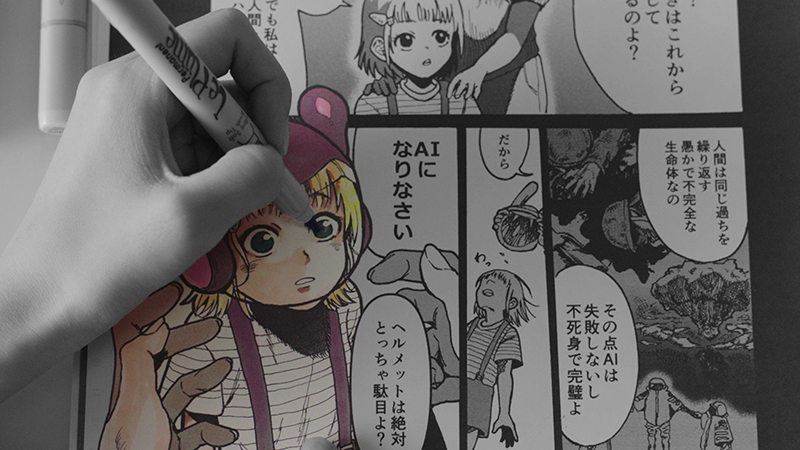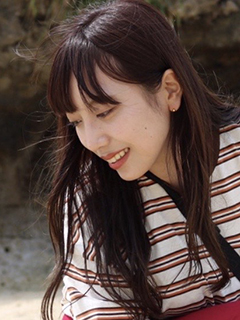 Director: Karin TAKEDA
After entering Tokyo Polytechnic University's Department of Imaging Art, Takeda vigorously engaged in filmmaking as an assistant director and in the production department. She served as director for the first time on her graduation project. She graduated in March of 2020. Currently she is busily preparing to make her next film.
Message
This is my university graduation project which took a year to produce. At first, I shared the wild idea I had in my head for the story with many of the cast and crew, and the process of completing the film seemed to expand that small dot into an ever-growing ring. I believe this ring is expanding even more and there are no words to express my gratitude and joy. As my first outing as director, many parts of the film are disheartening. However, I want to pay back even a little the insurmountable debt of gratitude owed to the people who were involved with the film. That's why I want many people to see it.