Japanese Film Competition (Short Length)
3 Intestine Road, Fish Island
◊ jp◊
Onsite

7.18 (Mon) 13:50 Convention Hall
7.22 (Fri) 11:00 Audio Visual Hall

Online

7.21 (Thu) 10:00 - 7.27 (Wed) 23:00
Hogert meets Fishelina in the belly of another fish, and the two give birth to a tadpole boy. The family lives peacefully, but one day, Hogert and the little boy eat a piece of fruit that has drifted ashore, which changes their lives forever.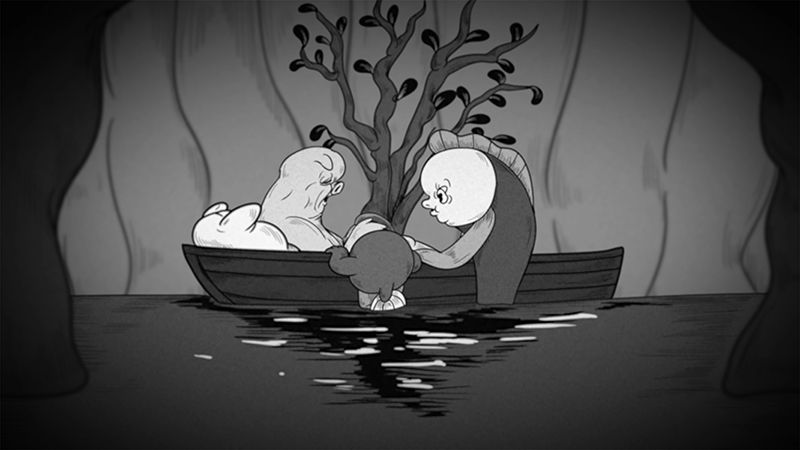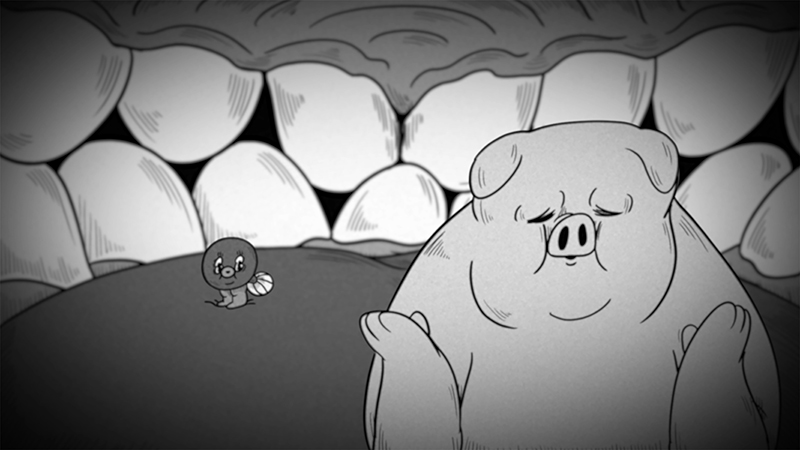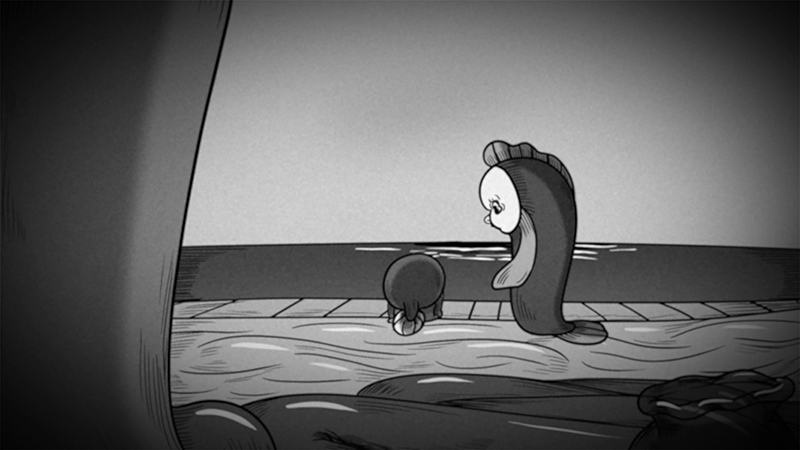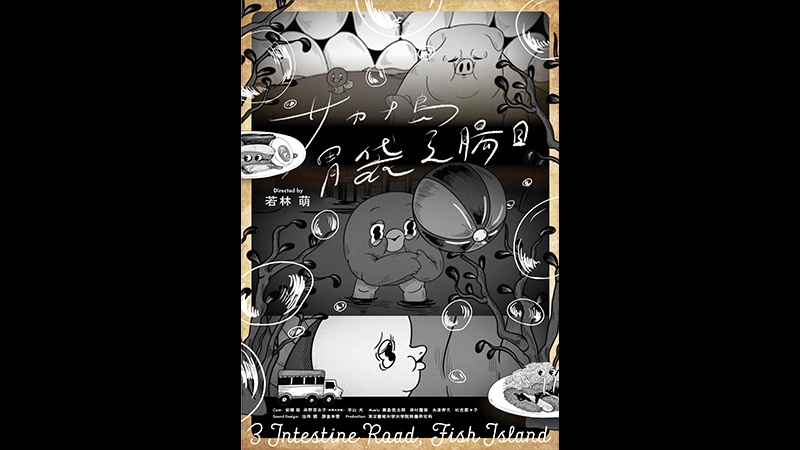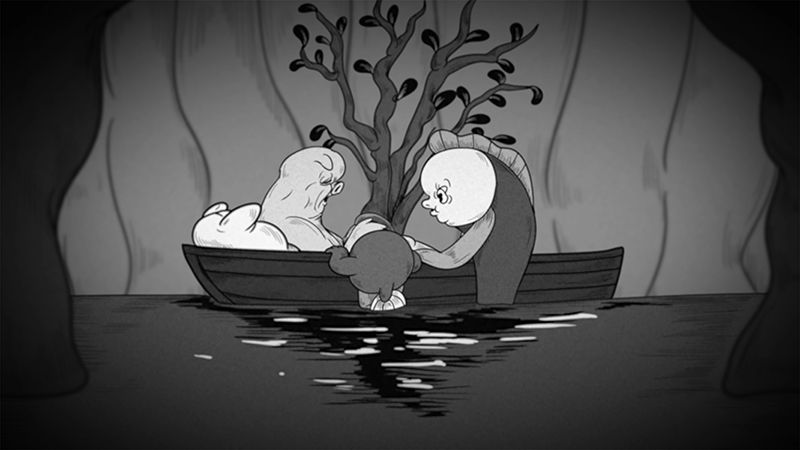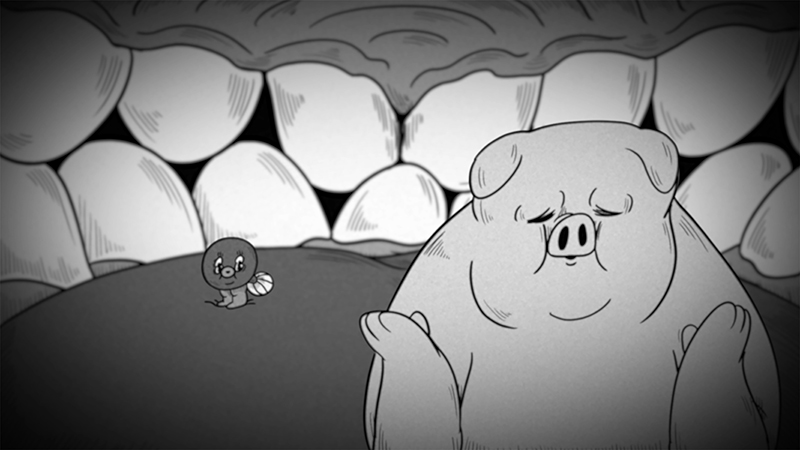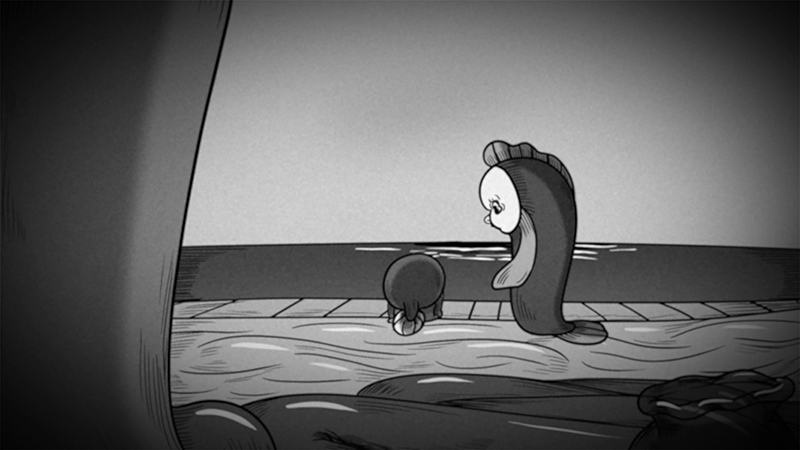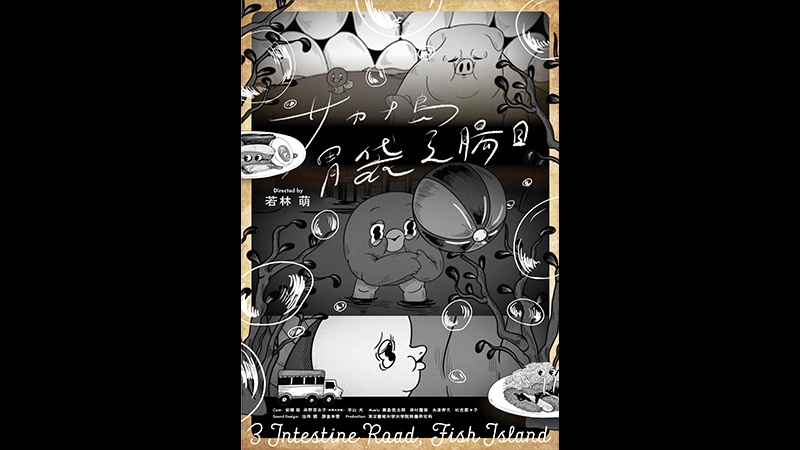 ©2022 Moe Wakabayashi
Director: Moe WAKABAYASHI
Voice Cast: Megumi ABE, Ken HIRAYAMA, Yuriko NAGANO (YOUSEIDAIZUKAN)
2022 / Japan / 17min.
A pig, a fish, and a tadpole living inside a giant fish. This seemingly outlandish setting is created by Moe Wakabayashi, who garnered attention for her work on music videos and CD cover art while at university. While enrolled in the Department of Animation at the Graduate School of Film and New Media, Tokyo University of the Arts, she was chosen as one of the 100 Filmmakers in 2020, which is a project to select the year's leading filmmakers and archive their works. Three different species cohabit in the enclosed space of a fish's belly, criticizing and accepting their differences, which can be interpreted as a microcosm of human society as it is. With its ironic story and pop-retro character design, this exquisite animation had its world premiere at the Nippon Connection in Frankfurt, Germany, in May 2022.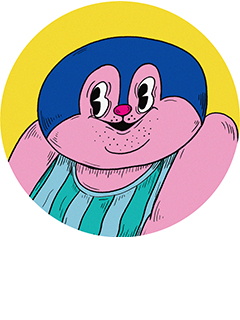 Director: Moe WAKABAYASHI
Born in Kanagawa, Japan in 1992, Wakabayashi graduated from Tama Art University in 2015. Her graduation work, In the Sleepless City, was screened and awarded at domestic film festivals. In 2022, she completed the Animation Course, the Graduate School of Film and New Media, Tokyo University of the Arts. Currently working as an animation artist and illustrator.


Message
Punning on "A frog in the well (knows nothing of the great ocean)" for the idea of "a frog in the stomach", I started this animation project. The world, in which we live with our own different senses of values, would be great if everyone would respect what others cherish even if they don't really understand – I created this work with that idea. I hope you enjoy the film.