Japanese Film Competition (Short Length)
Echoes from a Bridge
◊ wp◊
Online

9/25 (Sat) 10:00 - 10/3 (Sun) 23:00
Cinema Discoveries
This person might just listen to me.
With pandemic fatigue setting in now, who will you talk to?
A man comes home tired from work but has no one to talk to since things are not going well with his wife. Then on a bridge in the middle of his way home, he tells a middle-aged security guard about his day, which turns into a daily routine. Today as well, his voice will reverberate on the bridge.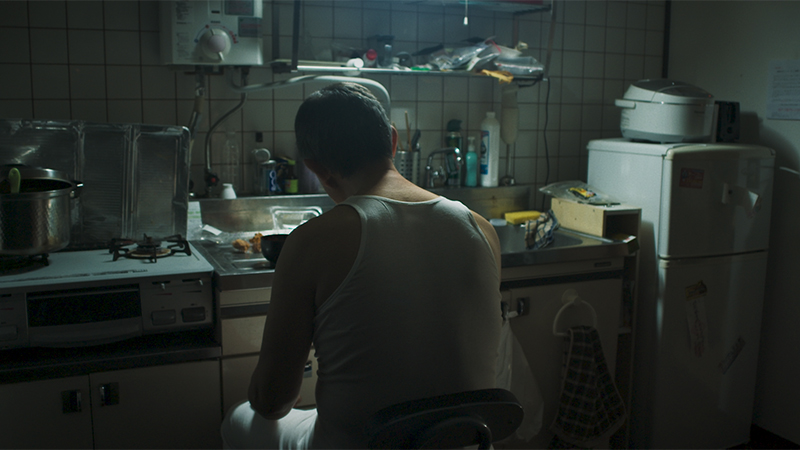 Director: Bilal KAWAZOE
Cast: Keiji YAMASHITA, Keisuke NAKAYAMA, Janryu FUJIWARA
2021 / Japan / 15min.
The way this unique story develops with three characters of which only one has dialogue is impressive. Director Bilal Kawazoe, who won high praise both in Japan and abroad for his previous film Whole (19), renders the interactions with a quiet security guard against the backdrop of a city in the midst of the pandemic. His works With the Waves (16) and Whole have focused on minorities living in Japan, but this work shifts to depict townspeople, and raises questions of what is communication as well as what do the hearts of ordinary people anywhere cry out for. The producer, Laurent Ibanez, was drawn to Kawazoe's works and wrote this film's screenplay. Echoes from a Bridge is their first collaboration. Japanese showing little emotion was new to Ibanez, a Frenchman, when he was working in Japan. That gave him the hint for the screenplay.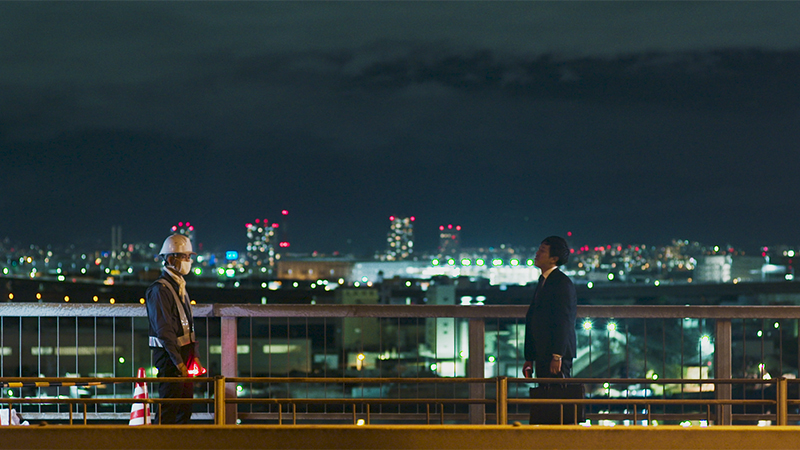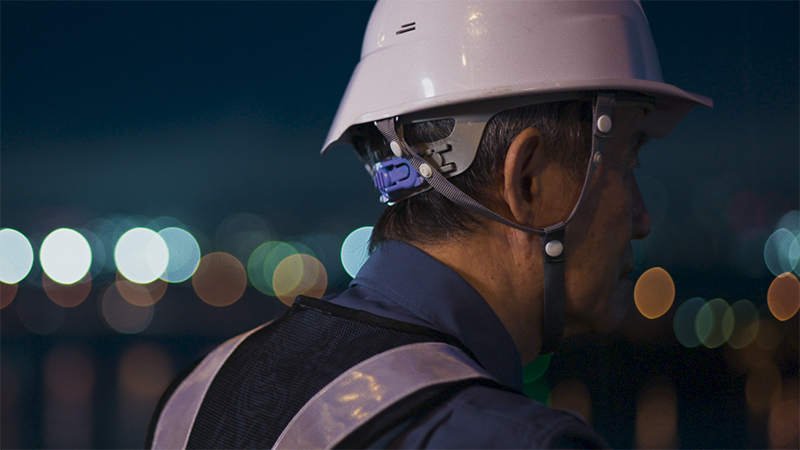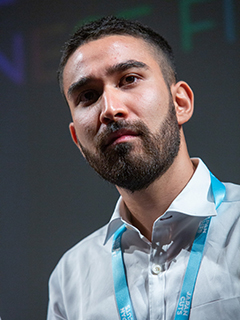 Director: Bilal KAWAZOE
Born in Hyogo Prefecture. Kawazoe spent his early childhood at an international school. His diverse point of view and creative sensibility, fostered in multicultural and multinational environments, are reflected in his films. With the Wave (16) was chosen for Cannes' Short Film Corner, and Whole (19) was awarded the JAPAN CUTS Special Mention at the Osaka Asian Film Festival's Indie Forum section.
Message
When I first read the script for this film, I was drawn to the simple yet weighty story focusing on people who have trouble communicating against the backdrop of social issues currently facing Japan. I believe there's a growing number of people suffering in unseen places amid the social changes stirred by the pandemic. I'll be glad if a desire to look at the people around you, talk to them, and help one another is created through this film.