Japanese Film Competition (Short Length)
Mom
◊ wp◊
Online

9/25 (Sat) 10:00 - 10/3 (Sun) 23:00
Cinema Discoveries
Tomorrow, the day after tomorrow, and beyond.
I believed Mom would always be there. Mom, scold me again.
In a near-future Japan, Naoto spends his time not looking for work, but holed up in his room with his virtual girlfriend in a VR environment. He becomes irritated by his mother's scolding when they meet, and gets into an argument with her. But then his mother suddenly dies, and a "Deceased Reconstruction Program" is delivered to him.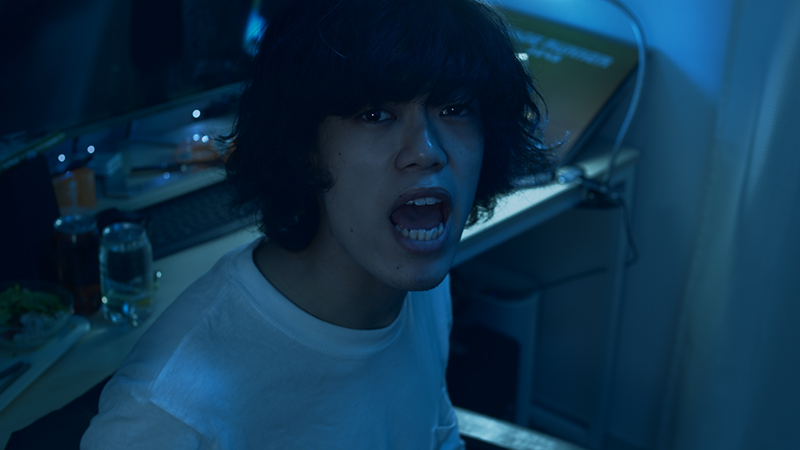 ©釣部東京
Director: Kenta MURAMATSU
Cast: Tanri, Michiyo ISHIMOTO, Mamiri, Aya SAKURA
2021 / Japan / 26min.
Depicting a near future where the deceased are reincarnated in virtual reality is director Kenta Muramatsu who directs short films and music videos through the video production team, Tsuribu Tokyo. This talented group of creators has been named to the "Filmmakers 100", a listing of outstanding creators, for three years in a row since 2018. Their members were in charge of VFX, art direction, and cinematography on this film as well. The time period in which this film occurs is easily grasped through the CG they've created seen everywhere or in the virtual girlfriend in which the protagonist immerses himself. The pivotal element in the film, the "Deceased Reconstruction Program", as a tool itself is a near-futuristic system making use of A.I., but for this film once again teaches us that even if the tools change, the underlying root of people does not. Though the story depicts the universal human drama of remorse toward deceased parents, the fact that it doesn't turn somber is thanks to the Kansai region setting, home to Muramatsu, who also wrote the clever script that adds an accent to the main story.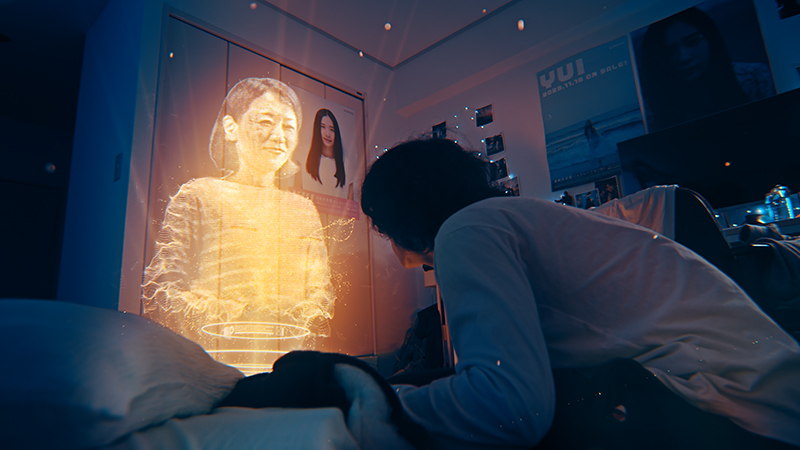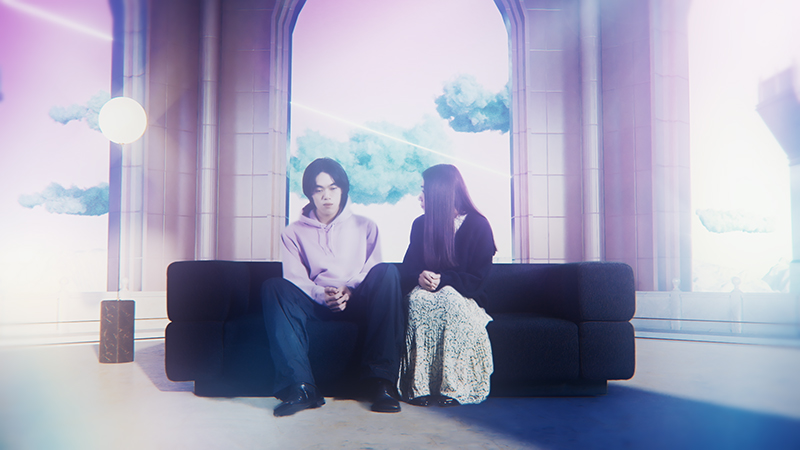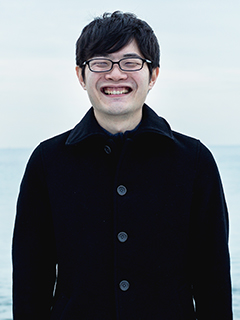 Director: Kenta MURAMATSU
Graduated from Kyoto City University of Arts. Muramatsu works as a game creator while also serving as a filmmaker for Tsuribu Tokyo. He has created many science fiction films that heavily use CGI.
Message
We're very happy many people will be able to see the work we created. We're starting to look forward to encountering various films and having conversations with various people through this film festival!