SKIP CITY Location Map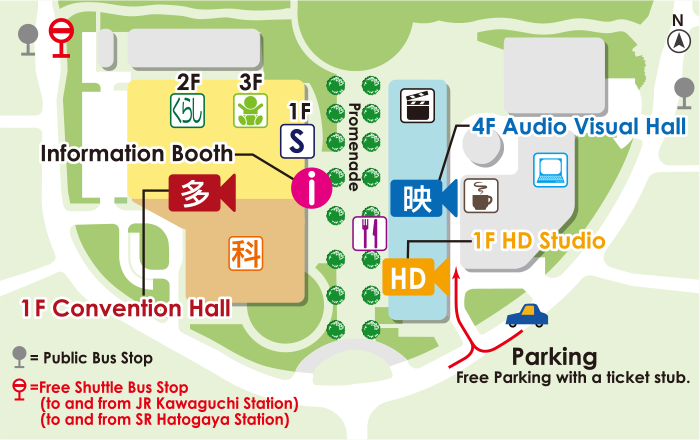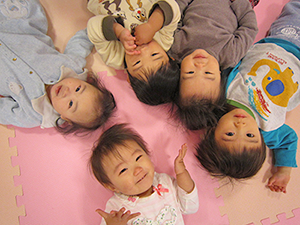 Enjoy films while leaving your children in the care of our nursery.
July 14 (Sat) - July 21 (Sat) 10:00 - 17:00
For parents who attend screenings with preschool children older than 3 months
Fee: ¥300 (per screening)
Inquiries: Mama Mate TEL & FAX: 048-752-7711
Registration: Mon - Fri 9:00 - 18:00 or call 090-3658-4093
*Please reserve by noon two days before the service.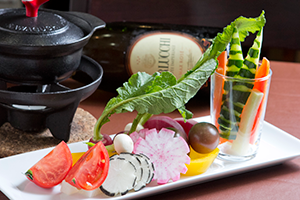 Kawaguchi's three-star restaurant TRATTORIA 0363 makes a return to the film festival! Fabulous cooking with fresh vegetables! Enjoy pasta, coffee, and more.
Open Daily between July 13(Fri) - July 22(Sun) 11:30 – 16:00


*Close at 15:00 on July 13(Fri) and July 22(Sun) only.

or inquiries, please call 090-1055-9565

An exhibition of interactive installations on consumer affairs. Various summer events, including annual Kurassi Market Experience, will be held during the film festival.
*Free gift giveaway with a festival ticket stub.
9:30 ー 17:00(Entry until 16:30)
Free admission
TEL:048-261-0993

Learn the history and principles of the filmmaking process with interactive exhibitions. Featuring a special exhibition "What are animals looking at? - Bio-logging of Wild Animals." Enjoy POV footage of wild animals for children and adults alike.
*Free admission with a ticket stub only during the festival.
9:30 - 17:00 (Entry until 16:30)
Fee: Adult ¥510, Child ¥250
TEL: 048-265-2500

A creative and insightful museum with an observatory, a planetarium and a science exhibition room.
9:30 ー 17:00(Entry until 16:30)
Science Exhibition: Adult ¥200, Child ¥100
Planetarium: Adult ¥410, Child ¥200
TEL:048-262-8431

The largest audio-visual archive in the country run by NHK and Saitama Prefecture. You can view images and films on historical and cultural properties of Saitama as well as popular NHK programs from the past.
9:30 ー 17:30(Entry until 17:15)
Free admission
TEL:048-268-8000

Come by and shop for various design and rare food products manufactured by the members of a vocational aid center.

SKIP Mart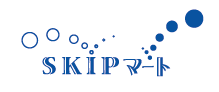 8:00 - 18:00[ Open till 20:00 on July 14 (Sat), 15 (Sun) and 16 (Mon) ]
*5% off on bento box, rice balls, snacks, and drinks with a ticket stub
Bankuru Ramen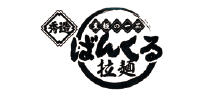 11:00 - 22:00
*Free boiled egg or wonton with a ticket stub and an order of meal)
Tsubohachi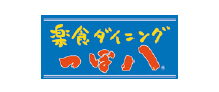 16:00 - 24:00
*¥1,000 off for the order of ¥5,000 or more with a ticket stub during dinner