What's IDCF?
Director's message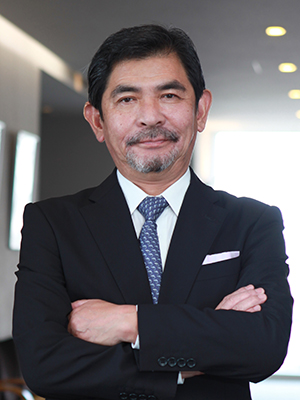 This year the 18th SKIP CITY INTERNATIONAL D-Cinema FESTIVAL will be held. At the close of last year's message, I wrote: "I eagerly hope for the quick return to the peaceful film festival it normally is". I didn't think it would be completely resolved, but I had thought this year might return close to normal. However, maybe that was being optimistic as here we are a year later and festivals in Japan as well as around the world continue to be troubled by Covid safety measures.
Last year's SKIP CITY INTERNATIONAL D-Cinema FESTIVAL 2020 opted for an online film festival so that screenings could take place with minimized impact from the pandemic. It was our first attempt, but freed from time and space there were 8,142 views during the festival period and the festival ended successfully. It's absolutely not my intention to discredit viewing films on smart phones, but sure enough the real pleasure of cinema is in viewing films on a large screen.
As a pre-event, all twenty-four 2020 International Competition and Japanese Film Competition films were screened at SKIP CITY's Audio Visual Hall in July. There are new discoveries to be found when films are viewed on a large screen. Though our invitations to directors from overseas could not be realized, directors in Japan came to SKIP CITY and Q&A sessions with audiences took place as they have every year. It became an event unique to this film festival with a standing audio-visual hall where many directors watched their films for the first time on the big screen.
This year's SKIP CITY INTERNATIONAL D-Cinema FESTIVAL 2021 was originally planned as a hybrid event to include both physical and online screenings. With the implementation of a hybrid festival, the option of watching movies would not be restricted by time and space, and I thought it would be possible to deliver our festival all over Japan, so that more people could enjoy it.
However, because the coronavirus pandemic has not come to an end at all, we have decided to hold the film festival with online screening only this year. It is unfortunate as we had wanted to try something new and for more people to participate in the festival.
I would like to conclude this year's greetings with the hope of returning to the original film festival style in which guests from overseas will be invited to talk directly about their films next year.
Tsutomu TSUCHIKAWA  (Director, SKIP CITY INTERNATIONAL D-Cinema FESTIVAL Committee)