Juries 2021
International Competition
President of the Jury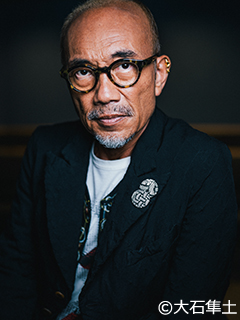 Naoto TAKENAKA
Born 1956 in Kanagawa Prefecture. Takenaka graduated from the Faculty of Art and Design at Tama Art University with a focus on graphic design. He made his debut in 1983 on the TV Asahi variety show "Za Terebi Engei". In 1996, he was cast in the lead for NHK's year-long drama "Hideyoshi" which recorded high viewer ratings. A comedian and actor, Takenaka is also a competent film director. His multiple talents have been highly praised and he holds numerous awards including triple Best Supporting Actor awards at the Japan Academy Film Prize. His notable works as an actor include Masayuki Suo's Sumo Do, Sumo Don't (92), Shall We Dance? (96), and as a director Nowhere Man (91), Tokyo Biyori (97), among others. He is also a visiting professor in the Department of Graphic Design at the Tama Art University Faculty of Art and Design. His eighth film as a director, Zokki, was released in 2021.
Jury Members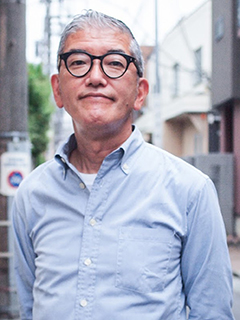 Daisuke SHIMURA
Born in Yokohama. Shimura joined a video manufacturer during the video rental boom in the mid-80s and was involved in packaged sales of theatrically-unreleased foreign films. Afterward, he went independent. He established the film distribution company ZAZIE FILMS in 1989 which will be celebrating its 32nd anniversary this year. In recent years, it has brought into Japan the works of gifted Asian directors including Thai cinema's Bad Genius (17) and Happy Old Year (19), among others. Meanwhile, he has been actively planning screenings of European and American directors such as Godard, Bergman, Cassavetes, and others in order for younger generations to experience masterpieces on the big screen.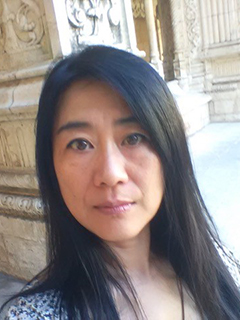 Keiko FUNATO
Funato started her career at independent distribution company, UPLINK CO. in Tokyo in the 90s, specializing in edgy art house movies from all over the world. Then moved to France, acquired global experiences in world sales, working at Celluloid Dreams. After that, worked on a mission from UNIJAPAN – the development project of international co-productions for Japanese producers, collaborating with several international initiatives, such as Producer's Network, CineMart, EAVE etc. Then joined Umedia (Urban Distribution International), worked for legal & sales. In October 2011, together with business partner Virginie Devesa, she co-founded the high-concept independent world sales company, Alpha Violet in Paris.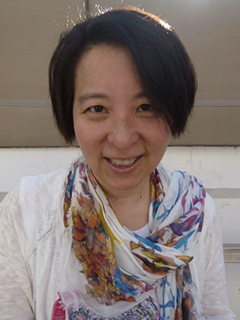 Maggie LEE
Lee is Variety's Chief Asia Film Critic and was formerly The Hollywood Reporter's Asia Chief Critic. Most of her working life has been based in Japan, as Project Manager for ShortShorts Film Festival & Asia and Programming Consultant for Tokyo International Film Festival. She was Artistic Director of CinemAsia Film Festival in Amsterdam (2017-2019), and also programs for Vancouver Film Festival and Vancouver Asian Film Festival. She has mentored critics and directors for film workshops and script labs, and been an industry consultant for Japan Foundation, Netherlands Film Fund and the Hong Kong-Asia Film Financing Forum.
Japanese Film Competition
President of the Jury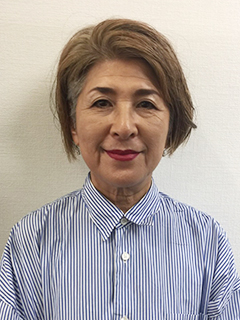 Mizue KUNIZANE
In 1976, Kunizane established Dongyu Club which carries out management of actors and directors. Afterward she was involved in many of Shohei Imamura's films. In 2001 she encountered Sion Sono with Suicide Circle and started participating in Sono films. Works she produced include Atsumono (99), Koroshi (00), Strange Circus (05), Adrift in Tokyo (07), Then Summer Came (07), 8,000 Miles 2: Girls Rapper (10), and Land of Hope (12), among others. She was involved with planning TV Asahi's "Time Limit Investigator".
Jury Members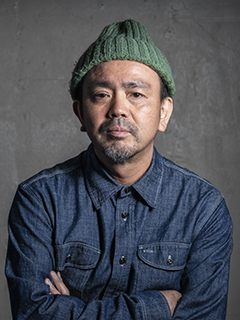 Izumi TAKAHASHI
Born on November 1st, 1973 in Saitama Prefecture. Takahashi formed the production unit "Gunjo-iro" with Hiromasa Hirosue. Their debut film The Soup, One Morning (03) won critical praise both domestically and abroad. Takahashi's principle screenwriting credits include Takahiro Miki's Solanin (10), Kids on the Slope (18), Ryuichi Hiroki's Crying 100 Times: Every Raindrop Falls (13), and Tsutomu Hanabusa's Tokyo Revengers (21). He has also co-written Kazuya Shiraishi's The Devil's Path (13), Keishi Ohtomo's Museum (16), and Naomi Kawase's True Mothers (20).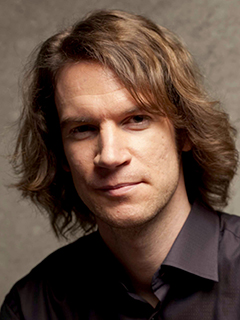 Tom MES
Born in Rotterdam, The Netherlands in 1974. Mes is the author of multiple books on Japanese cinema, including works about Takashi Miike, Shinya Tsukamoto and Meiko Kaji. He was the co-founder of the influential website about Japanese film, MidnightEye.com (2000-2015), and regularly contributes to DVD and Blu-ray releases of Japanese films around the world. He currently teaches at Keio University.