Feature Length Competition (International)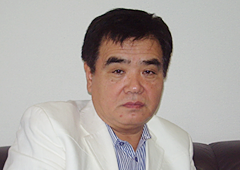 President of the Jury
Producer, Director
Hisao Masuda (Japan)
After graduating from Waseda University, Masuda was invited by the late actor Yujiro Ishihara to join Ishihara Promotion to work on feature film productions. In 1975, Masuda established Premier International Corporation and produced over 40 films, including Chinpira (1984), Kacho Shima Kosaku (1992), and Welcome Back Mr. McDonald (1997). He was also a central figure and an instigator of new movements in the Japanese film industry, such as the Argos Project and Cinema Jack. He is also active as a screen writer, translator, and novelist. He is the recipient of an Élan d'or award as well as many other awards both in Japan and overseas. directorial effort, E. Yazawa Rock (2009), screens as part of SKIP City Selection.
---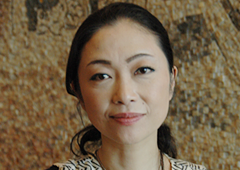 Jury Members
Toei Company, Producer
Riuko Tominaga (Japan)
After graduating from Keio University, Tominaga joined Filmlink International and worked on international co-productions. She left the company to become a freelance producer before joining Toei. Her credits include Kike wadatsumi no koe (1995), Pinch Runner (2000), Genji: A Thousand Year Love (2001), Devilman (2004), The Ode to Joy (2006), Tannka (2006), Maboroshi no Yamataikoku (2008).
---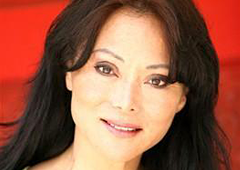 Jury Members
Producer
Vicki Shigekuni Wong (USA)
Wong produced Hachi: A Dog's Tale (2009), starring Richard Gere and, directed by Lasse Hallstrom. The film was honored with the "Most Truly Moving Picture" award at the 2009 Heartland Film Festival. She is a graduate of the University of California, Los Angeles. After working in various fields including fashion, media and, business, she served as the editor of Face, a lifestyle magazine. Wong co-founded Hachidog Productions with veteran Hollywood producer Paul Mason, and is actively developing remakes of Japanese films.
---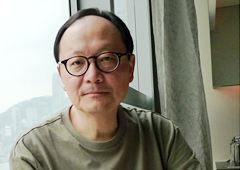 Jury Members
Producer
Roger Garcia (USA)
Garcia was the director of the Hong Kong International Film Festival and has served as consultant and juror for international film festivals in the US, Europe and Asia. His books and articles on cinema have been published by Asiaweek, British Film Institute, Cahiers du Cinema, Film Comment, and Variety, among others. His producing credits include the Hollywood studio picture The Big Hit (1998), and the Filipino independent film Manila Skies (2009). He created the first TV program on Asian and Asian American cinema in the US. He is the founder and managing director of Pacific Film Partners, a film fund for Asian co-productions.
---
Short Length Competition (Domestic)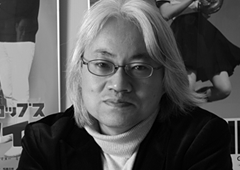 President of the Jury
Altamira Pictures, Inc. President, Producer
Shoji Masui
While working for Daiei, Masui produced Sumo Do, Sumo Don't (1992) and subsequently founded Altamira Pictures in 1993 with Masayuki Suo and Ichiji Isomura. Since then, he has produced Shall We Dance? (1996), directed by Masayuki Suo, Give It All (1998), directed by Itsumichi Isomura, and Waterboys (2001), Swing Girls (2004), and Happy Flight (2008), all directed by Shinobu Yaguchi. He has also produced documentary films on music such as Takada Wataru teki (2004) and Komadori shimai ga yattekuru Ya! Ya! Ya! (2009).
---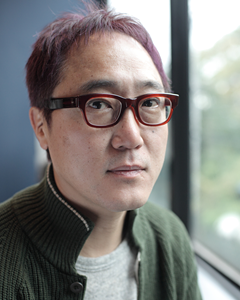 Jury Members
Actor, Director
Shiro Sano
After joining the Shakespeare Theater Group and the Jyokyo Gekijyo Group, Sano made his debut as an actor in To Sleep so as to Dream (1986). Since then, he has appeared in numerous theater, film, and TV productions, including his breakthrough role as Fuyuhiko in theTV drama Zutto Anataga Sukidatta (1992). In 1999, he made his directorial debut with Karaoke (1999). He has also appeared in The Sun (2006), 20th Century Boys: The Last Chapter (2009), and Railways (2010).
---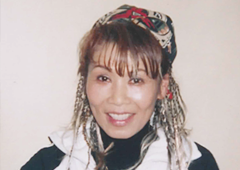 Jury Members
Film Commentator
Kuro Erikawa
Erikawa watches over 500 films a year and appears in over ten TV and radio programs as a regular member introducing films and interviewing guests in addition to serving as an MC at film events. Her essays and interviews have appeared in various magazines and newspapers. She is known for a positive and natural style of speaking and writing that is unforced and never excessively perky. She loves plants and animals, meeting people, and chunky red bean paste.