2011 Jurors
Feature Length Competition Juror
■President of Jury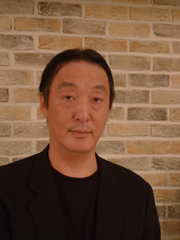 Satoru Ogura
Ogura Jimusyo Inc. President, Film Producer / Japan
Ogura is a president of Ogura Jimusyo Inc. and known as a forerunner of independent film producing in Japan. His credits include critically acclaimed international festival favorites such as Takashi Shimizu's "Tormented", "The Shock Labyrinth 3D", "Elevator to the Gallows", "Kamikaze Girls", "Princess Raccoon", "Bugmaster", "The Shadow Spirit", and "Blessing Bell". With "The Warrior and The Wolf" directed by the Chinese master director Zhuangzhuang Tian, Ogura teamed up with Bill Kong expanding his horizons in international co-productions.
■Jury Members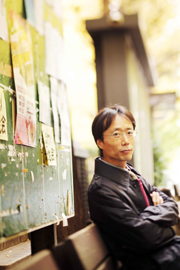 Shinji Ogawa
Asmik Ace Entertainment, Inc.
Film Producer / Japan
Ogawa is an Executive Producer in charge of production at Asmik Ace Entertainment, Inc. He earned his first producing credit with "Ring 0: Birthday" followed by many hits including "Ping Pong", nominee of 8 Japan Academy Prize including Picture of the Year, Isshin Inudo's "Josee, the Tiger and the Fish", winner of Special Prize at Fujimoto Awards, "La maison de Himiko", "A Gentle Breeze in the Village," and "Norwegian Woods".
■Jury Members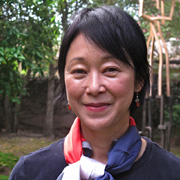 Sonoko Sakai
Film Producer / USA, Japan
Growing up in the US, Japan, and Mexico, and currently residing in Los Angeles, Sakai started her career working at production companies such as Konigsberg Company and Shapiro Entertainment before working as a buyer for Gaga Communications and Nippon Herald Films for twenty years. She was responsible for purchasing many Hollywood and independent hits including "Reservoir Dogs", "True Lies", "Billy Elliot" and "the Lord of the Rings" trilogy. She founded Bee Vine Pictures and since then produced "Silk" and "Blindness", and is currently working on a project about French chef Bernard Loiseau. She is also active as a food journalist and writes for Los Angeles Times.
■Jury Members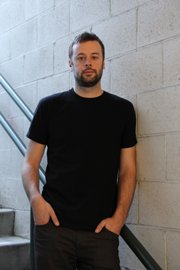 Lars Knudsen
Film Producer / USA
Raised in Denmark, Knudsen worked at Scott Rudin Productions, where he met producing partner Jay Van Hoy who later formed their own production company, Parts and Labor. In 2008, Parts and Labor signed a First-Look / Development Deal with Scott Rudin Productions. Later that year, Variety singled out Knudsen and Van Hoy in their annual list of "10 Producers to Watch" Van Hoy and Knudsen have gone on to produce over 15 films in under the Parts and Labor banner, including: Mike Mills' "BEGINNERS", starring Ewan McGregor, Braden King's "HERE" starring Ben Foster; Cam Archer's "SHIT YEAR" starring Ellen Barkin, Aaron Katz's "COLD WEATHER" and Nik Fackler's "LOVELY, STILL".
Short Length Competition Juror
■President of Jury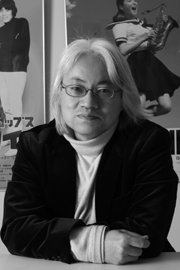 Shoji Masui
Altamira Pictures, Inc. President, Film Producer
While working as a producer at Daiei, Masui produced "Sumo Do, Sumo Don't". In 1993, Masui founded Altamira Pictures with Masayuki Suo and Itsumichi Isomura. Since then, he produced "Shall We Dance?", "Give It All", "Waterboys", "Swing Girls", and "Happy Flight", as well as documentaries such as "Takada Wataru teki", "Komadori shimai ga yattekuru", and "Dancing Chaplin". His latest is "Robogy" by Shinobu Yaguchi to be released in January 2012.
■Jury Members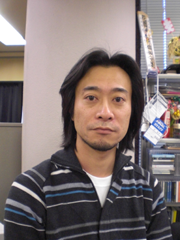 Yasushi Utagawa
Dub Inc. President, Film Producer
Utagawa established Dub Inc. in 1996 and produced theatrical feature films, straight to video titles, and other various visual contents. In 2008, along with Yoshihiro Nakamura, a filmmaker, and Kenichi Suzuki, a writer, Utagawa established Smoke, a production company with focus on developing projects. He went on to produce "The Foreign Duck, the Native Duck and God", "Fish Story", "Golden Slumber", "Chonmage purin" and "Usagi Drop".His upcoming projects include "Hara ga kore nande", "Arakawa Under the Bridge", and "Afro Tanaka".
■Jury Members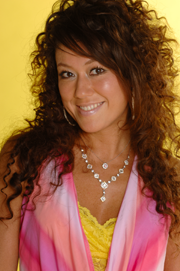 LiLiCo
Film Commentator
Born in Stockholm, Sweden, Lilico came to Japan at the age of eighteen and started working in the entertainment business in 1989. She is a regular member of "King's Brunch" on TBS TV (Tokyo Broadcasting System Television). She is a multifaceted film commentator featured in various fashion events, talk shows, and radio programs and also works as a voice actress for films and animations including "South Park" as Cartman. Her autobiographical novel "Zarigani to himawari" was recently published by Kodansha.