Events INDEX
JUMP! From Saitama to the World- Emerging Filmmakers of Tomorrow - 

Jul.20(Fri) 15:00
*Mr.Christoph Terhechte, who was previously announced as a seminar guest, had to cancel his trip due to time conflict. We truly apologize for this guest change.
Paolo Bertolin, Asia and Oceania regional consultant at the Venice International Film Festival, joins us and discusses what Japanese emerging filmmakers need to compete in the international market from a global perspective.
Venice International Film Festival
Asia / Oceania Regional Consultant
Paolo Bertolin
Biography
Paolo Bertolin holds a degree in mass communication from the Italian university of Bologna, and attended academic semesters at University of California, Berkeley and Seoul Korea University as well. He has worked as film critic and journalist since his college years, and has published articles and essays in several Italian and international newspapers, magazines, websites and books, mostly focusing on Asian cinemas.Since 2007, Paolo has been involved in festival programming, and has been a consultant or programmer for such events as Udine Far East Film Festival, International Film Festival Bratislava, Nyon Visions du Réel, etc. In 2008 and 2009, he was a member of the selection committee of Venice International Film Festival. He currently works for Venice IFF as a regional consultant (for territories in Asia and Oceania).He is currently developing some projects as producer, under the banner of Malaysian company Amok Films.
 ●Free Admission (Pre-registration required)
 ●For Inquiries: DIGITAL SKIP STATION 048-264-7777
Made in SKIP City  

Jul.19(Thu) 14:30
Made in SKIP City - A Special Screening of Kobaton The Movie
Kobaton The Movie, a short film program featuring attractions in Saitama produced by emerging filmmakers based in SKIP City will screen, and will be followed by Let's Discover Saitama: Eizou Tekuteku Tankentai, a special talk event with filmmakers who will introduce places of historical importance in Saitama. Come and see the shorts and discover the charm of Saitama.
Sponsored by Recording Angels for Preservation of Cultural Heritage
■Lovely Hina-chan
 Director/Daisuke Hatanaka
©埼玉県/コバトンTHEムービープロジェクト2012 
Incubation Office 806
Daisuke Hatanaka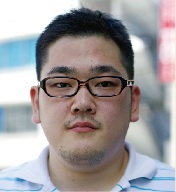 Biography
Born 1983 in Tokorozawa City, Saitama Prefecture, Hatanaka graduated from Faculty of Letters, Waseda University. While attending the university, he gained various on-set experiences and now works as a freelancer. In 2009, he made his directorial debut with Shutters 4, which screened at Echigo Art Field Triennale in Tokamachi, Niigata Prefecture. In 2011, he was selected to direct Kioku no hitoshizuku at the 3rd Short Story Nagoya, a regional cinema project hosted by Nagoya City. The film won Best Short at SKIP City International D-Cinema Festival 2011.
■KASUMI
 Director/Koji Takahashi
©埼玉県/コバトンTHEムービープロジェクト2012 
Incubation Office 704
Cleo Inc.
Koji Takahashi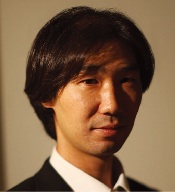 Biography
Born 1973 in Tokyo, Takahashi graduated from Nippon Design College. He established a production company STUDIO MAGRiT and aims to make films that are entertaining and dramatic. His short film ZZZ (2008) won Toru Murakami Directing Award at the 5th Yamagata Movie Festival and screened at Hiroshima Visual Exhibition 2009, and the 1st Lunatic Short Movie Festival. His feature film debut Rensa (2012) participated in the 1st Black-indie! and is set to open in theaters soon. He also directs corporate videos, music videos, live performance shows, and more.
■NPO – Recording Angels for Preservation of Cultural Heritage:
The RAPch consists of journalists, filmmakers, cultural heritage scholars. Its aim is to preserve and archive intangible and tangible cultural heritage with visual media. It also conducts various activities to promote the importance of cultural heritage.
Chairman: Hiroshi Kasai (Producer, Member of Japan International Council on Monuments and Sites)
Kawanishi produces various programs including kabuki performances, musicals, shingeki theater performances, and rakugo performances, as well as programs on the UNESCO World Heritage and the restoration effort for Angkor Wat.
D-MAP 2012 Press Conference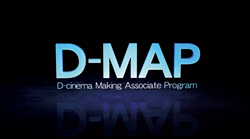 D-MAP is a digital cinema production support program to nurture emerging talent. The filmmakers receive an opportunity to make a commercial feature debut and obtain support to plan, produce, and release a theatrical feature film based on a script selected at the Cinema Plot Competition hosted by United Cinemas.
 ●Free Admission (Pre-registration required)
 ●For Inquiries: DIGITAL SKIP STATION 048-264-7777
Camera Crayon - Fun Movie Events for Parent and Child - 

Jul.21(Sat) 15:00
【Enjoy Animation from All Over the World】
Screening four animated films for kids made in Denmark, Canada, and the Czech Republic. All shorts are dubbed or narrated in Japanese by children from Kawaguchi.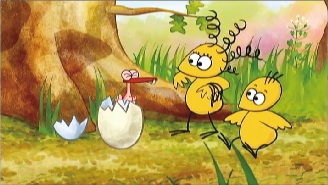 The Tweetlings
Denmark/12min. *2 films
*To be dubbed in Japanese by grade school students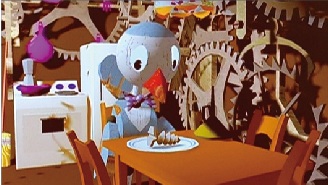 Cuckoo! Mr.Edgar
Canada/11min.
*To be narrated in Japanese by high school students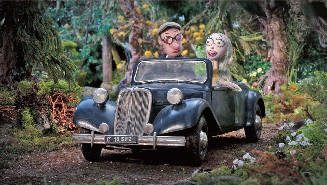 Autopohadky
Czech Republic/19min.
*To be dubbed in Japanese by high school students
【Watch Commercials Created by Children】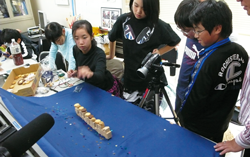 Screening 15 commercials created for shops in three local arcades that were planned, shot, edited and produced by local children. Enjoy commercials full of charm and appeal as seen through the eyes of children in our area.
【Press Conference on Kawaguchi Kids Film Club 2012】
Established in April 2011, Kawaguchi Kids Film Club is in its 2nd year and the details of three new projects will be announced. Also screening behind-the-scene footage of production activities to date, from auditions, production shoots, to post production sound sessions, as shot and edited by the participating children. It is planned that the three new projects will be shot over the summer and screened in October this year.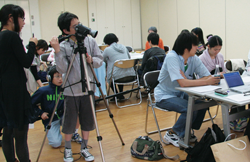 ●Free Admission (Pre-registration required)
●For Inquiries: Visual Museum Camera Crayon Office 048-265-2590
Barrier Free Screening with Japanese Subtitles and Audio Guidance 

7.19(Thu)11:00
Life Back Then
Winner of Innovation Award at the 35th Montreal World Film Festival
A Moving and Emotional Tale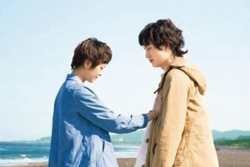 Kyohei has lost his friend when he was in high school and now shut away from the world. Three years later, he begins to work at a company that specializes in cleaning out the homes of the deceased and meets Yuki. They gradually open up to each other, but one day she informs him of her shocking past.
©2011「アントキノイノチ」製作委員会
■2011/Japan/131min.  ■Director: Takahisa Zeze
■Cast: Masaki Okada, Nana Eikura  ■Distributor: SHOCHIKU Co.,Ltd
*No English Subtitles
**Please note all audience members will hear the guide track for the visually impaired.
 ●Free Admission(On a first come first served basis)
 ●For Inquiries: DIGITAL SKIP STATION 048-263-0818
<<INDEX