2012 Jurors
Feature Length Competition Juror
President of Jury
Shinya Kawai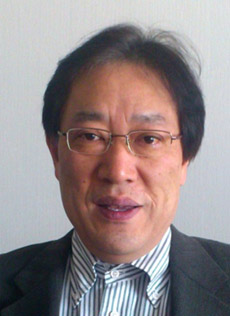 Born in Osaka, Kawai graduated from Faculty of Law at Keio University and joined Fuji Television. He worked on various films including Antarctica (1983). His producing credits include Take Me Out to the Snowland (1987), The Yen Family (1988), Love Letter (1995). In 1987, he established Cine Switch Ginza, an arthouse theater for Japanese and foreign films and distributed hits such as Cinema Paradiso (1988). He also produced Let's Go to the Hospital (1990), Swallowtail Butterfly (1996), Ringu (1998), Rasen (1998), Yi Yi (2000), Jam Films (2002), Rikidozan: A Hero Extraordinary (2004), Love Exposure (2009), Soul Red: Yusaku Matsuda (2010) and others.
Jury Members
Haruo Umekawa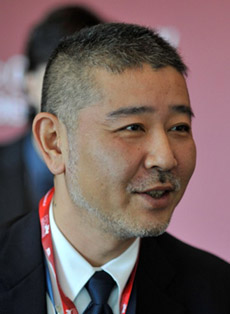 While attending Nihon University College of Art, Umekawa started making films. His producing credits include Swimming Upstream (1990), Twinkle (1992), Watashitachi ga suki datta koto (1997), Jam Films (2002), Snakes and Earrings (2008), Love Exposure (2009), and Himizu (2012), which earned critical acclaim all over the world and won Special Prize of the 31st Fujimoto Award.
Jury Members
Marten Rabarts
After working in various capabilities in the film business, Rabarts joined Working Title Films in 1992 as an assistant producer working on films such as The Adventures of Priscilla, Queen of the Desert and Derek Jarman's Edward II. He developed and produced series Red Hot On Film, including Afrique Mon Afrique, (Berlin 1995). He also wrote and co-directed the documentary Andres Serrano-A History of Sex (Rotterdam 1998). Since 2001, Rabarts headed the Binger Filmlab Programmes and was appointed Artistic Director in 2004 thru 2012. He recently joined National Film Development Corporation of India as Head of Development and sits on the advisory board of Torino Filmlab, CPH:DOX Lab, and the Holland Film Meeting.
Jury Members
Oh Jung-wan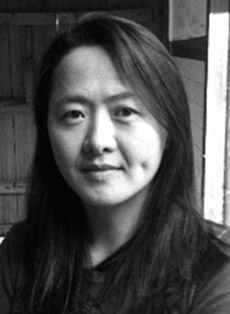 In1999, Oh has established b.o.m. Film Production which is now known for its producer-based production system and creative marketing strategies. The company's most recent productions include Countdown by Jong-ho Huh, Come Rain, Come Shine by Yoon-ki Lee, Night And Day by Sang-soo Hong, Woman on the Beach by Sang-soo Hong, A Bittersweet Life by Jee-woon Kim, You Are My Sunshine by Jin-pyo Park, Three Extremes by Chan-wook Park, Untold Scandal by J-yong E, The Foul King by Jee-woon Kim, Un Affair by J-yong E
Short Length Competition Juror
President of Jury
Shoji Masui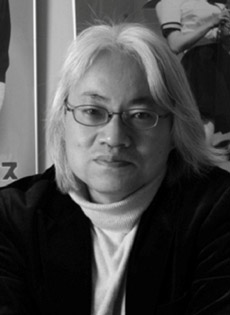 While working as a producer at Daiei, Masui produced Sumo Do, Sumo Don't (1989). In 1993, Masui founded Altamira Pictures with Masayuki Suo and Ichiji Isomura. Since then, he produced Shall We Dance? (1996), Give It All (1998), Waterboys (2001), Swing Girls (2004) and Happy Flight (2008), Robo-G (2012) as well as documentaries such as Takada Wataru teki (2004), Komadori shimai ga yattekuru (2009), and Dancing Chaplin (2011). His latest is Tsui no shintaku, a new film by Masayuki Suo to open theatrically in October of 2012.
Jury Members
Muneyuki Kii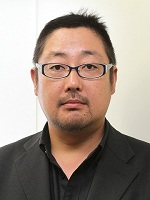 Kii has worked at distribution and exhibition department of Toei and T-Joy, a Toei's subsidiary company. He also served as a programmer and was involved in launching Wald 9, one of the T-Joy owned multiplexes. He was also responsible for digitalization of all T-Joy owned screens. As a programmer, he set precedents in booking ODS contents (non-film contents) in multiplexes. He is involved in many aspects of film business including production, distribution, and developing ODS contents. He most recently produced After School Midnighters set to open in Augst of 2012.
Jury Members
Kiki Sugino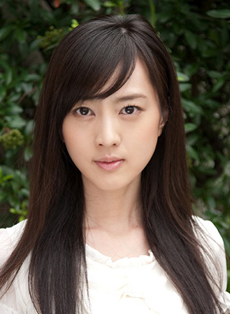 Born 1984 in Hiroshima, Sugino studied abroad in Korea while attending Keio University. She made her screen debut in 2006 with One Shining Day. In 2010, she starred and produced Hospitalité, Magic & Loss, Exhalation, which were all highly praised at international film festivals. In 2011, Tokyo International Film Festival spotlighted her as Muse of the Asian Indies and held screenings of her works. She was awarded Best Newcomer at Yokohama Film Festival and Best New Actress at Osaka Cinema Festival 2012. Her latest Two Rabbits in Osaka and Odayakana Nichijo are set to open in theaters.