Juries 2018
International Competition
President of the Jury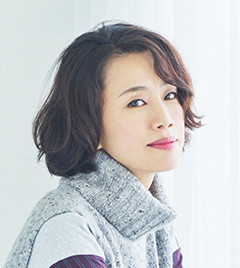 Makiko Watanabe
Actress (Japan)
Born 1968 in Tokyo, Watanabe made her leading-role debut with M/Other in 1999, winning the Best Actress Award at the Takasaki Film Festival. Since then, she has starred in various films including The Rebirth (2007), Love Exposure (2008), Torso (2009), Himizu (2011), Still the Water (2014), While the Women Are Sleeping (2016), and Hello, Goodbye (2017). For her work in Capturing Dad (2012), Watanabe won the Best Supporting Actress Awards at the Asia-Pacific Film Festival, and at the Asian Film Awards, where she was the first Japanese actress to be awarded for the category.
Jury Members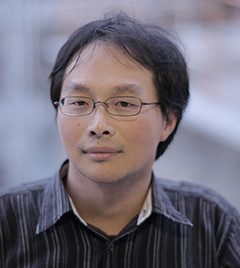 Koji Fukada
Film Director (Japan)
Born 1980 in Tokyo, Fukada graduated from the Film School of Tokyo and directed La Grenadière, based on a novel by Balzac. In 2010, he directed Hospitalité, which won Best Film in the Japanese Eyes section at the Tokyo International Film Festival. His fifth feature, Harmonium (2016), won the Un Certain Regard Jury Prize at the Cannes International Film Festival and the 67th Art Encouragement Prize for New Artists. His credits include Human Comedy (2008), Au revoir l'été (2013), and Sayonara (2015). His latest, The Man from the Sea (2018), opens theatrically in 2018 May. In 2012, he established the Independent Cinema Guild.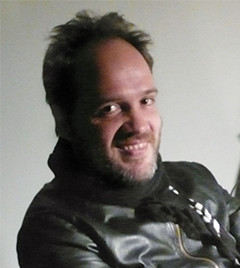 Stephan Holl
CEO, Rapid Eye Movies, Producer (Germany)
Born 1965 in Germany, Holl is the co-founder of Rapid Eye Movies, a German film label dealing in distribution, production and music. Since 1996, Holl has been distributing highly esthetical and extraordinary cinematic gems and triggered the breakthrough of Asian directors like Takeshi Kitano, Takashi Miike, Park Chan-wook and Kim Ki-duk for Germany and above all popular Indian cinema in Europe. As a producer, Holl has collaborated with various filmmakers including Khavn de la Cruz, Ashim Ahluwalia, SABU, Christopher Doyle, and Alexander Kluge.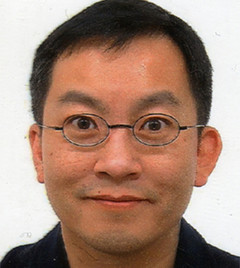 Frederick Tsui
General Manager, Media Asia (Hong Kong)
After graduation in the USA, Tsui joined the programming team in an English TV channel in Hong Kong, before parlaying into acquisitions and strategic planning in the then Hong Kong Telecom, responsible for spearheading the launch of the world's first commercial VOD service. He is currently in charge of sales and international co-production at Media Asia Film. A member of the Hong Kong Film Critics' Society, Fred has been writing film reviews for magazines and newspapers since his university days.
Japanese Film Competition
President of the Jury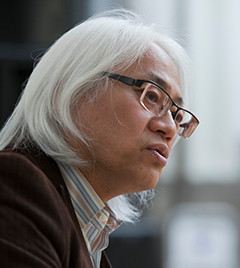 Shoji Masui
President, Altamira Pictures Inc., Producer (Japan)
While working as a producer at Daiei, Masui produced Sumo Do, Sumo Don't (1992). In 1993, Masui founded Altamira Pictures with Masayuki Suo and Itsumichi Isomura. Since then, he has produced Shall We Dance? (1996), Give It All (1998), Waterboys (2001), Swing Girls (2004), I Just Didn't Do It (2007), Happy Flight (2008), Robo-G (2012), A Terminal Trust (2012), Lady Maiko (2014), and Survival Family (2017), as well as documentaries such as Takada Wataru Teki (2004) and more. Masui teaches in the Graduate School of Film and New Media, Tokyo University of the Arts as a professor.
Jury Members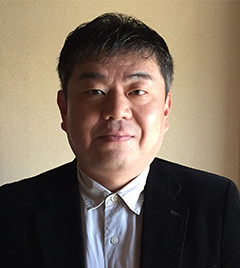 Masato Hojo
Theater Manager, Eurospace (Japan)
Hojo studied Economics and graduated from the Faculty of Economics, Hosei University. He was involved in film programming while attending university. In 1985, he joined Euro-Japan Society which later became Eurospace. Since 1989, Hojo has worked as a theater manager at Eurospace and local booking manager. He has over three decades of experience in distribution starting from the emergence of art house theaters through the peak period in the mid-90s to the declining popularity among the younger audience in recent years. Eurospace has screened many works of our festival graduates including Antonym (2014), Eriko, Pretended (2016), Hurt (2016) and more.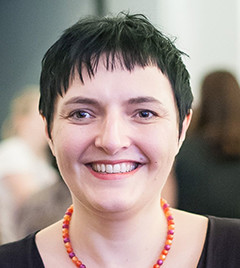 Marion Klomfass
Festival Director, Nippon Connection (Germany)
Klomfass is the director of the Japanese Film Festival, Nippon Connection, taking place in Frankfurt am Main, Germany, every year. While earning her M.A. degree in theatre, film and media studies at Frankfurt University, she also worked as a film projectionist and as a freelancing film and video editor. In 2000, she was one of the co-founders of Nippon Connection Film Festival. Over the years, Nippon Connection has become the biggest festival focusing on Japanese cinema worldwide. In 2013, she received the Foreign Minister's Commendations for her merits in cultural exchange between Japan and Germany.