Juries 2020
International Competition
President of the Jury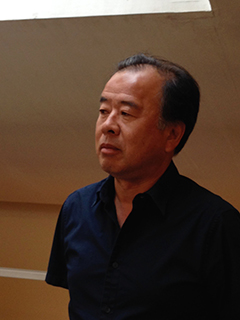 Masa SAWADA
Producer (France)
Masa Sawada has resided in France for 35 years. He established the Paris-based film production company Comme des Cinémas in 1993. Sawada has produced approximately 17 French and France/Japan films. French productions include Tokyo! (08) and Sexfish,(19) among others; France/Japan productions include Sweet Bean (15), Harmonium (16), and Asako I & II (18). ten of those films have been screened at Cannes, two at Berlin, and three at Locarno. Sawada himself was given the Best First Feature - Special Mention award at Locarno for the documentary film I, Kamikaze (14). Since 2019, he has served as the Vice-President of HANABI, an organization which plans Japanese cinema panoramas and distributes Japanese films.
Jury Members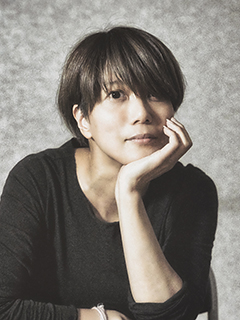 Yukiko MISHIMA
Film Director (Japan)
Born in Osaka. Mishima began shooting independent films from the age of 18. After graduating from university, she joined NHK where she planned and directed many documentaries. She left NHK in 2003 in order to shoot a narrative film, gained practical knowledge on set as an assistant director at Toei Studios Kyoto, and took part in a summer workshop by HB Studio instructors in New York. She won numerous awards both in Japan and abroad for Dear Etranger (17) including the Montreal World Film Festival's Special Grand Prix of the Jury. Her most recent film is Shape of Red (20) starring Kaho and Satoshi Tsumabuki. Other notable works include Bread of Happiness (11), A Stitch of Life (15), and Night's Tightrope (16), among others.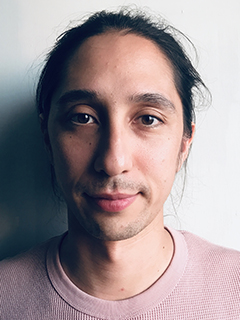 Julian ROSS
International Film Festival Rotterdam / Locarno International Film Festival, Programmer (UK, Netherlands)
Julian Ross is a researcher, curator and writer based in Amsterdam, the Netherlands. He is a Programmer at Locarno International Film Festival and International Film Festival Rotterdam. He is an Assistant Professor at Leiden University Centre for the Arts in Society (LUCAS) and Mentor at the Netherlands Film Academy. He is co-curator of the exhibition "More Than Cinema: Motoharu Jonouchi and Keiichi Tanaami" at Pioneer Works, Brooklyn, and co-editor of the book "Japanese Expanded Cinema and Intermedia: Critical Texts of the 1960s" (Berlin: Archive Books).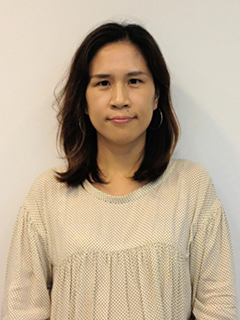 Esther YEUNG
Edko Films, Head of Sales and Distribution (Hong Kong)
A film executive in the international film sales business, Esther Yeung previously worked for Fortissimo Films, a Dutch/US world sales company, as Director of Asian Acquisitions and Marketing, helping Asian auteurs to launch their films to international film festivals and the world market. Projects with which she's been involved include Norwegian Wood (10) by Tran Anh Hung and Air Doll (09) by Hirokazu Kore-eda. Currently working as Head of Sales and Distribution for Edko Films, she is one of the leading buyers in Asia. Her distribution and programming strategies have helped shape the art house cinema culture in Hong Kong. She is one of the co-founders of the Hong Kong Asian Film Festival.
Japanese Film Competition
President of the Jury
Kyoko HEYA
Production Designer (Japan)
Born in Hiroshima Prefecture. Heya began working part-time at Tsuburaya Productions while attending Musashino Art University and was the art director on Masayuki Suo's Sumo Do, Sumo Don't (92). She has won the Japan Academy Film Prize for Best Art Direction twice, once for Shall We Dance? (96) and the second time for I Just Didn't Do It (07), and was awarded Best Art Direction at the Mainichi Film Concours for Tenchi: The Samurai Astronomer (12). She currently serves as the director of the Hiroshima International Film Festival (formerly known as the Damah Film Festival in Hiroshima). Received a Medal of Honor with Purple Ribbon in 2016. Recent works include The Brightest Roof in the Universe (20), and Yakuza and the Family which is scheduled for release in 2021.
Jury Members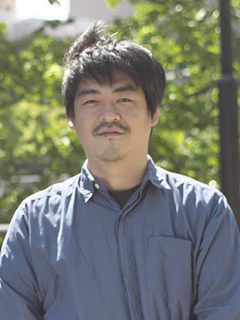 Shuichi OKITA
Film Director (Japan)
Born 1977 in Saitama Prefecture. Okita graduated from the Nihon University College of Art, Department of Cinema. After directing a number of independent short films, in 2002 his Nabe to Tomodachi won the Grand Prize at the 7th Mito Short Film Festival. He made his feature-length debut with Ryoichi & Kiyoshi (06). Principle films include The Chef of South Polar (09); The Woodsman and the Rain (11); A Story of Yonosuke (12); Ecotherapy Getaway Holiday (14); The Mohican Comes Home (16); Mori, The Artist's Habitat (18), plus the short film Family Type (19), among others. One Summer Story starring Moka Kamishiraishi is awaiting release.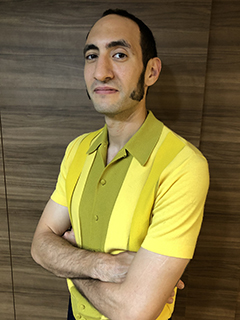 Adam TOREL
Third Window Films, Managing Director (UK, Japan)
Adam Torel is the head of Third Window Films, the UK's leading distributor of Asian contemporary cinema, and has distributed over 100 films in the UK, as well as handling world sales for many more including the worldwide smash hit One Cut of the Dead (17). He has also produced and co-produced a few Japanese films including Sion Sono's The Land of Hope (12), Yosuke Fujita's Fuku-chan of Fukufuku Flats (14), Eiji Uchida's Lowlife Love (15) and Love & Other Cults (17), plus Macoto Tezka's Tezuka's Barbara (19).