Juries 2019
International Competition
President of the Jury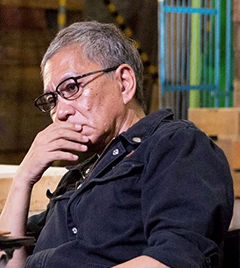 Takashi MIIKE
Film Director (Japan)
Born 1960 in Yao City, Osaka Prefecture, Miike has earned international critical acclaim for the body of his work. 13 Assassins (2010) competed at the Venice International Film Festival and Hara-Kiri: Death of a Samurai (2011) and Shield of Straw (2013) both competed at the Cannes Film Festival. He has more than 100 credits to his name and works in various genres and disciplines. His credits include the Crows Zero series (2007, 2009), Lessons of Evil (2012), The Mole Song: Undercover Agent Reiji series (2014, 2016), Laplace's Witch (2018) and many more.
Jury Members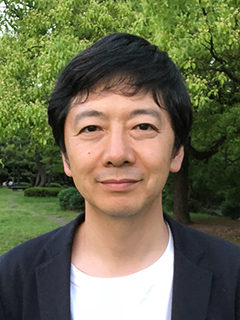 Gen SATO
Chief Producer and Director of Marketing & Distribution, Toei Video Company, Ltd. (Japan)
Born 1971 in Osaka Prefecture, Sato joined Toei Video in 1994 and produced films and TV programs. His producing credits include We Can't Change the World. But, We Wanna Build a School in Cambodia (2011) by Kenta Fukasaku, The Cowards Who Looked to the Sky (2011) by Yuki Tanada, 100 Yen Love (2014) by Masaharu Take, 14 That Night (2016) by Shin Adachi, Vigilante (2017) by Yu Irie, and Thicker than Water (2018) by Keisuke Yoshida. With 100 Yen Love, Sato won Honorable Mention at the Fujimoto Award and Honorable Mention for Producer at the Elan d'or Awards.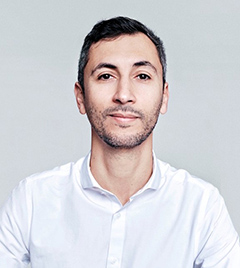 Hedi ZARDI
CEO, Luxbox (France)
With 15 years of industry knowledge built on experience in production, acquisitions, sales and festival programming, Zardi launched, with Fiorella Moretti, their Paris based sales and co-production company, Luxbox. They started with a solid film catalogue and a passionate pool of world cinema directors such as Lisandro Alonso, Bruno Dumont and Jonas Carpignano. Their 2018 line up includes, to name a few, The Heiresses by Marcelo Martinessi, Dear Son by Mohamed Ben Attia, The Dead and The Others by Joao Salaviza & Renée Nader Messora, Ray & Liz by Richard Billingham, and Rojo by Benjamin Naishtat.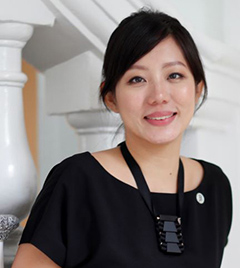 Wahyuni HADI
Executive Director, Singapore International Film Festival (Singapore)
Hadi is currently Executive Director of the Singapore International Film Festival and sits on the Board of Objectifs Centre for Photography & Filmmaking. She has spent a large part of her career creating platforms to launch the works of emerging film talents and strongly believes in setting the foundation for film literacy at a young age and creating the bridge for artists and audiences. In 2013, she co-produced the film Ilo Ilo(2013), winner of the Camera d'Or at the 66th Cannes Film Festival. She is also co-founder of the independent film distribution label Objectifs Films and was a senior programmer at The Substation. She was named one of Female Magazine's "50 Most Inspiring Women" in 2010.
Japanese Film Competition
President of the Jury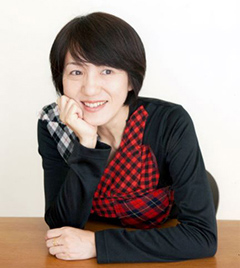 Naoko OGIGAMI
Film Director (Japan)
Ogigami won the Deutsches Kinderhilfswerk - Special Mention Award at the Berlin International Film Festival with her debut feature film Barber Yoshino (2003). She established a new genre of Japanese cinema with Kamome Diner (2006), while Megane (2007) screened at the Sundance Film Festival and won the Manfred Salzgeber Award at the Berlin International Film Festival. Toilet (2010) won the Minister of Education, Culture, Sports, Science and Technology's Art Encouragement Prize for New Artists and Rent-a-Cat (2012) screened in the Panorama section of the Berlin International Film Festival. Close-Knit (2017) won two awards at the Berlin International Film Festival. She has also written screenplays for an NHK BS Premium drama and "Rilakkuma and Kaoru" (TV / 2019) for Netflix and directed commercials.
Jury Members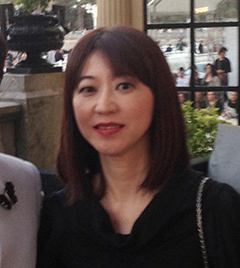 Yuka SAKANO
Chief Coordinator, Kawakita Memorial Film Institute (Japan)
Sakano is the Head of International Relations at the Kawakita Memorial Film Institute, Tokyo. She has been in charge of the coordination between international film festivals (Cannes, Berlin, Venice, Locarno, Hong Kong, Busan, and others) and Japanese filmmakers/companies since 1998. She has served on various international juries as well as on domestic councils.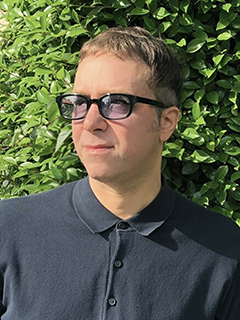 Jason GRAY
Creative Producer, Loaded Films, Ltd. (UK, Japan)
Gray has worked in the Japanese film industry since 2001 as a translator, journalist and consultant. He served as Japan correspondent for Screen International from 2006-2014 and translates films for major directors and production companies. After co-founding Loaded Films in 2011 he served as a producer on Magic Kimono (2017), producer and collaborating writer on Ten Years Japan (2018), and producer on Kiyoshi Kurosawa's latest production To the Ends of the Earth (released June 2019).