Japanese Film Competition (Feature Length)
Double Red
◊ wp◊
Online

9/25 (Sat) 10:00 - 10/3 (Sun) 23:00
Cinema Discoveries
Two people became estranged in the wake of a death.
Can they ever meet again?
Bunsaku and Konosuke used to work together. However, after the suicide of Konosuke's childhood friend Natsume, the two go their separate ways. Then, a parcel addressed to Konosuke arrives from Tsugusawa who was the cameraman on Natsume's film.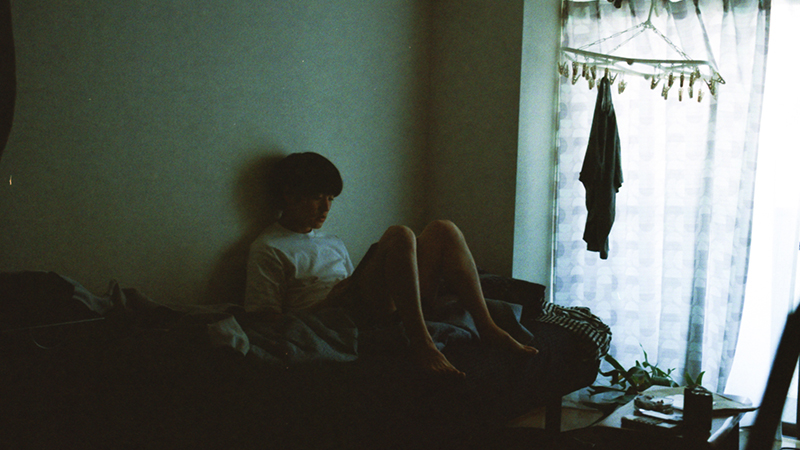 ©Double_RED 2021 HACHI NEKOME FILM
Director: Hachi NEKOME
Cast: Sodai KADOTA, Soichiro TANAKA, Mitsuki AKIBA, Kazuki HOSHINO, Gaku HOSOKAWA, Sho TSURUTA, Kenta HIROKI
2021 / Japan / 65min.
Who has feelings for whom, and who is being felt for by whom? And why don't those feelings reach them? Hachi Nekome, an actress seen in this festival's 2019 Audience Award winner Me & My Brother's Mistress, writes and directs this work that feels like reading a literary novel with literary tokens such as Natsume's notebook published as a collection of poetry or the secondhand bookshop where Konosuke and Bunsaku had worked decorating the nostalgic European vista canvas on which these eternal themes are drawn. Nekome made her directorial debut with ONLY_Toe (18), which appears in the film as a work directed by Natsume, and then directed its related chapters Wonder Radiance (19) and Ask the Flower (20). Double Red serves as the closing chapter. Her technique of doing away with exposition of the characters depicted in these previous films and leaving the audience to imagine their backgrounds is stimulating.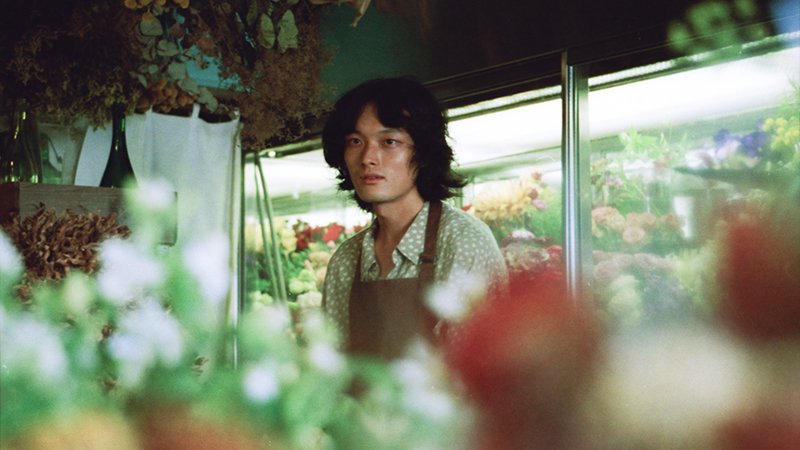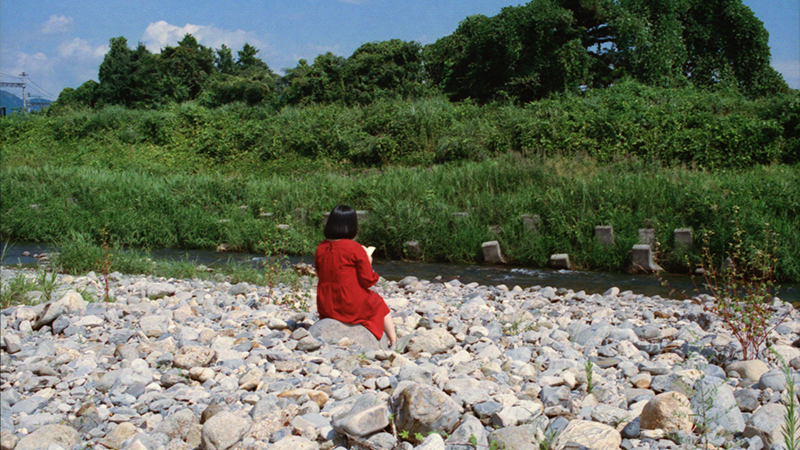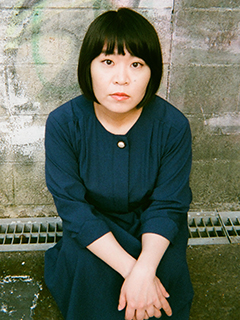 Director: Hachi NEKOME
Nekome made her acting debut in Rikiya Imaizumi's Same Old, Same Old (16) and has been working primarily in moving images. Having had a desire to make films beforehand, she took a directing course at ENBU Seminar. While there she directed the mid-length ONLY_Toe (18) and its sequel mid-length Wonder Radiance (19). The third chapter is the short film Ask the Flower which was released in 2020. This film is the final chapter.
Message
The ones unable to be loved who took their own life. The ones who are unable to live for someone. The world unchanged by the moment of one's death. Constant thoughts of Life and Death. You all should have been born to shine.