Japanese Film Competition (Feature Length)
Hierophanie
◊ wp◊
Onsite

7.18 (Tue) 11:00 Convention Hall
7.22 (Sat) 13:10 Audio Visual Hall

Online

7.22 (Sat) 10:00 - 7.26 (Wed) 23:00
Shiori, a psychotherapist, resigns from her clinic after her daughter's death and begins free consultations at the library. One day, she is asked by priest Hasegawa to meet a troubled believer named Tsujimura, and she heads to the church.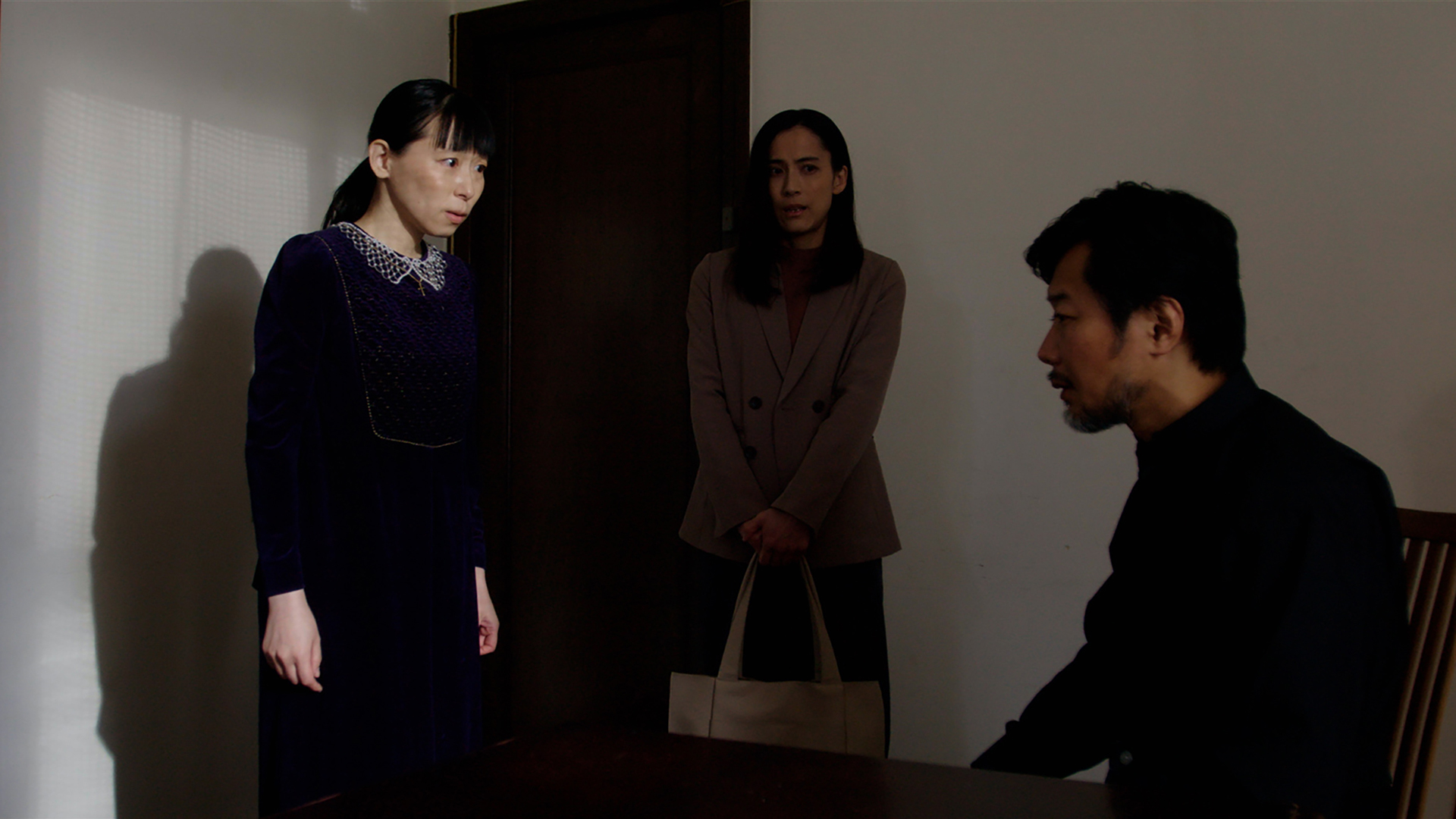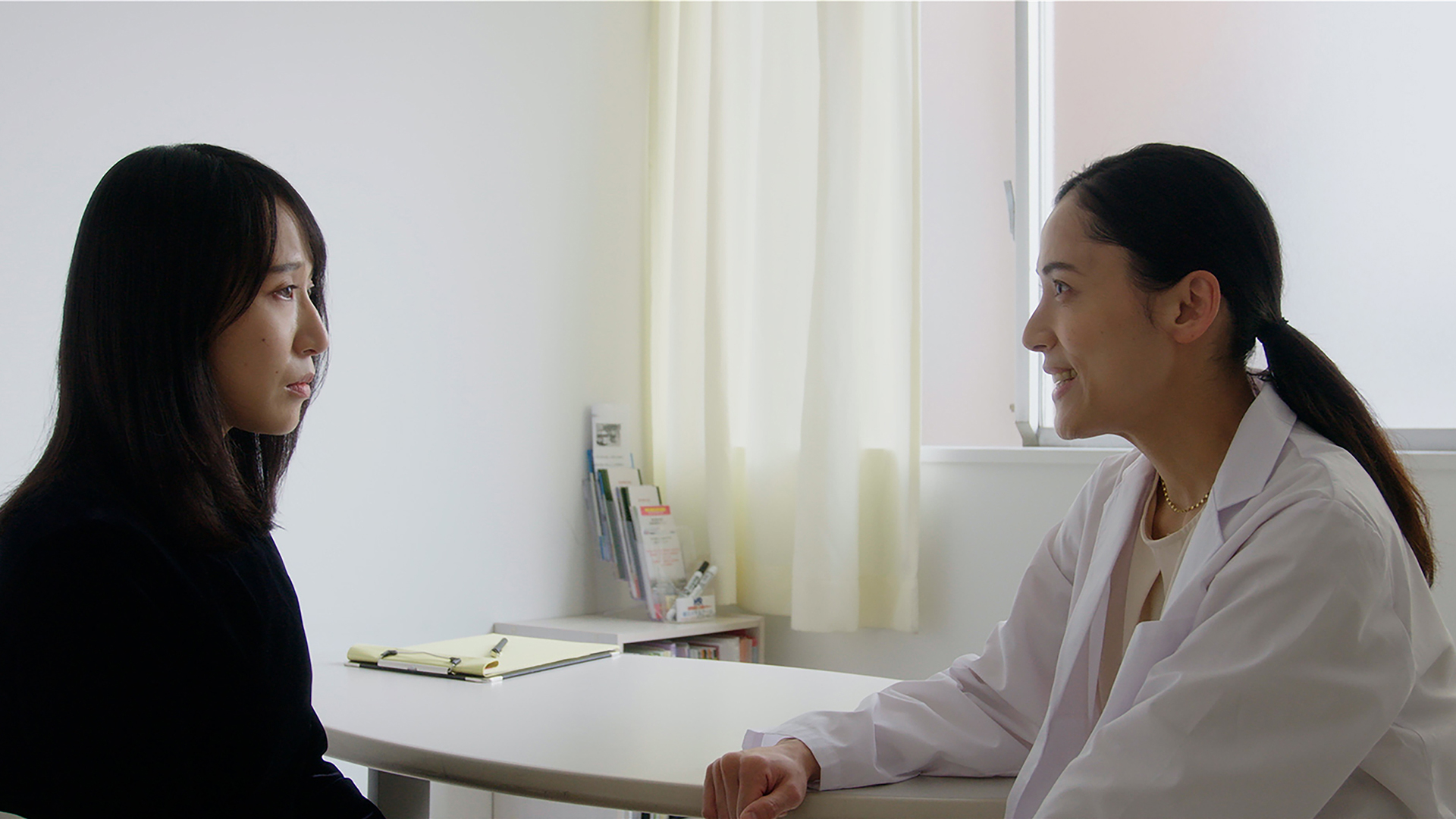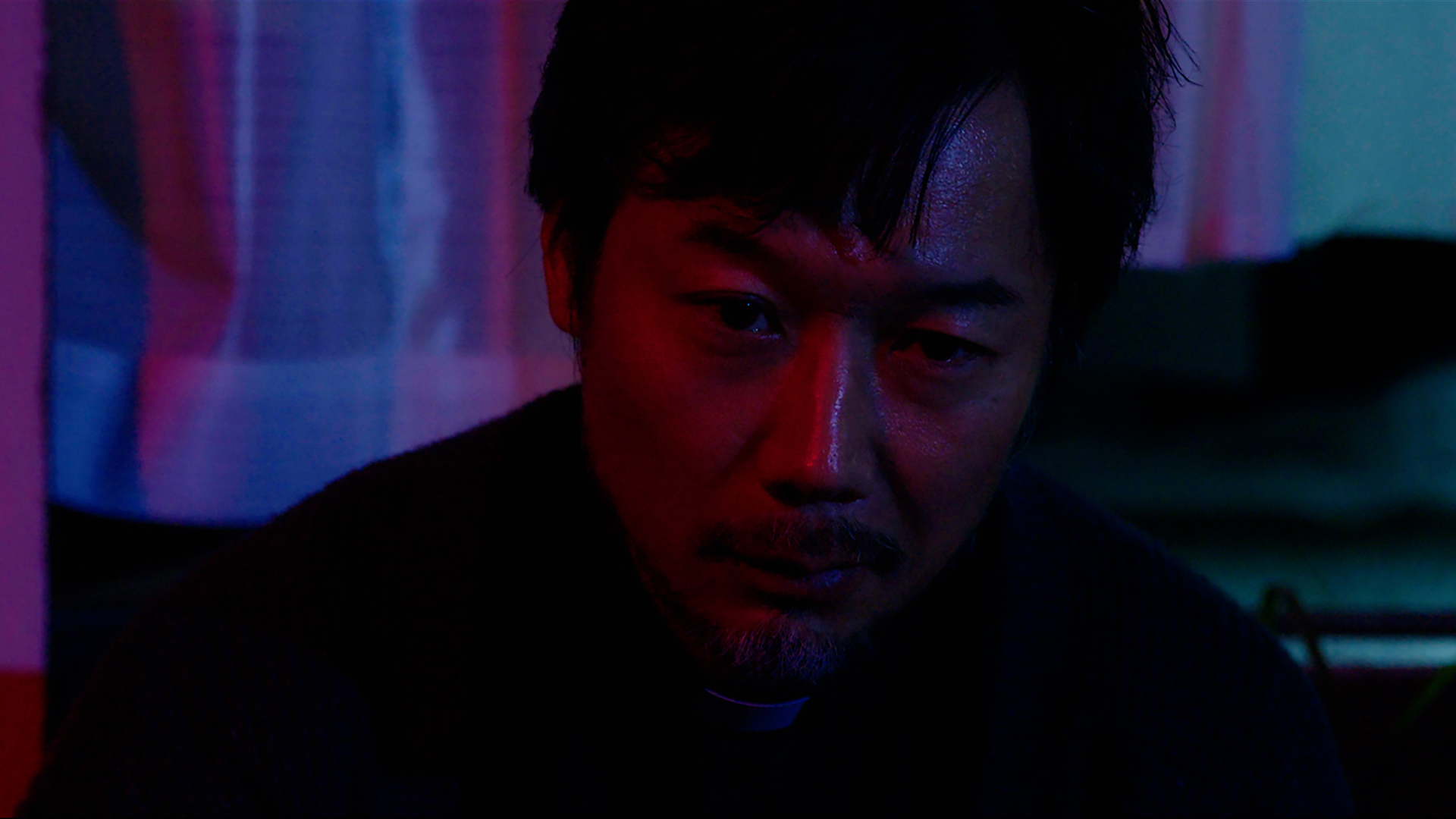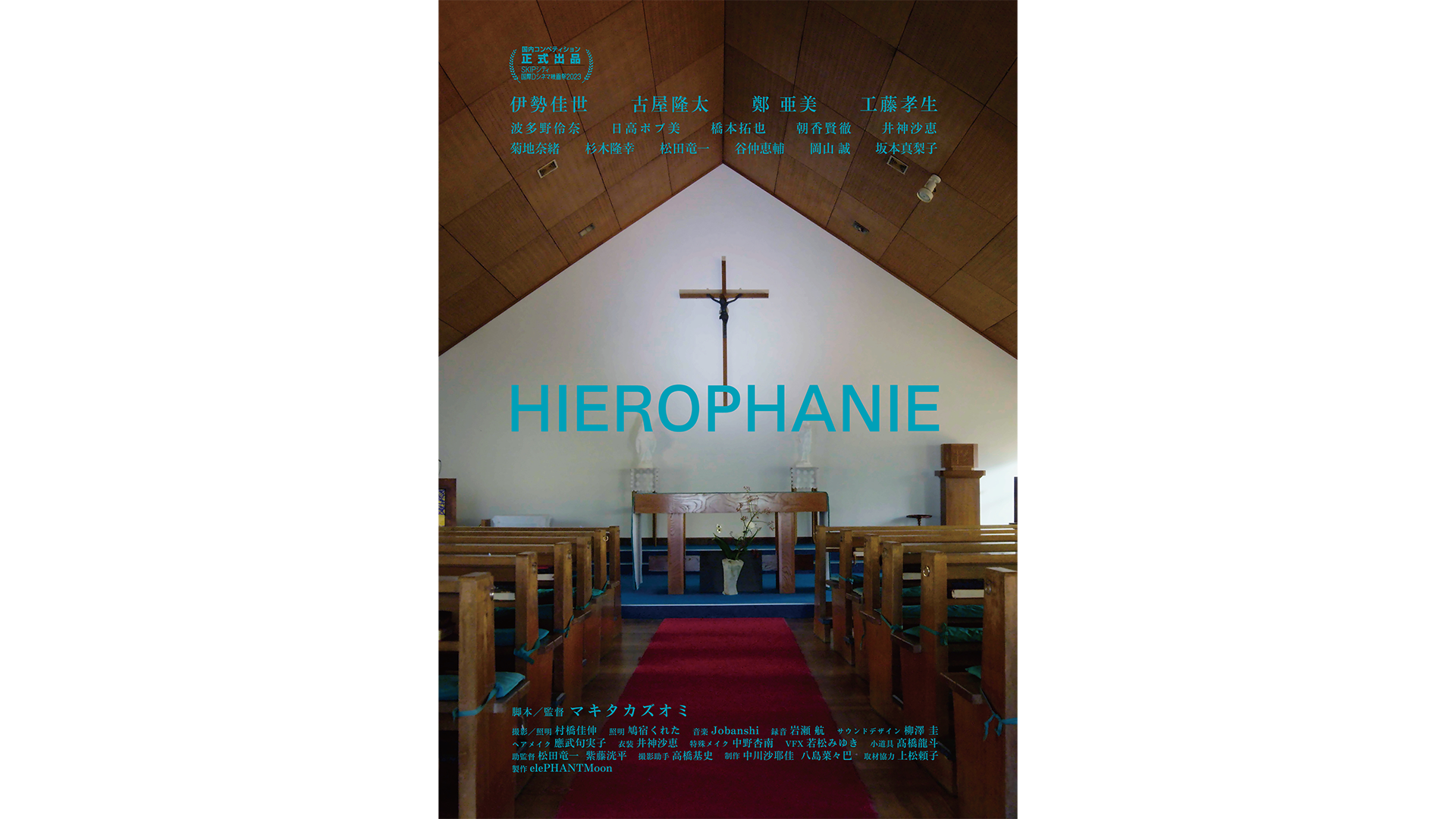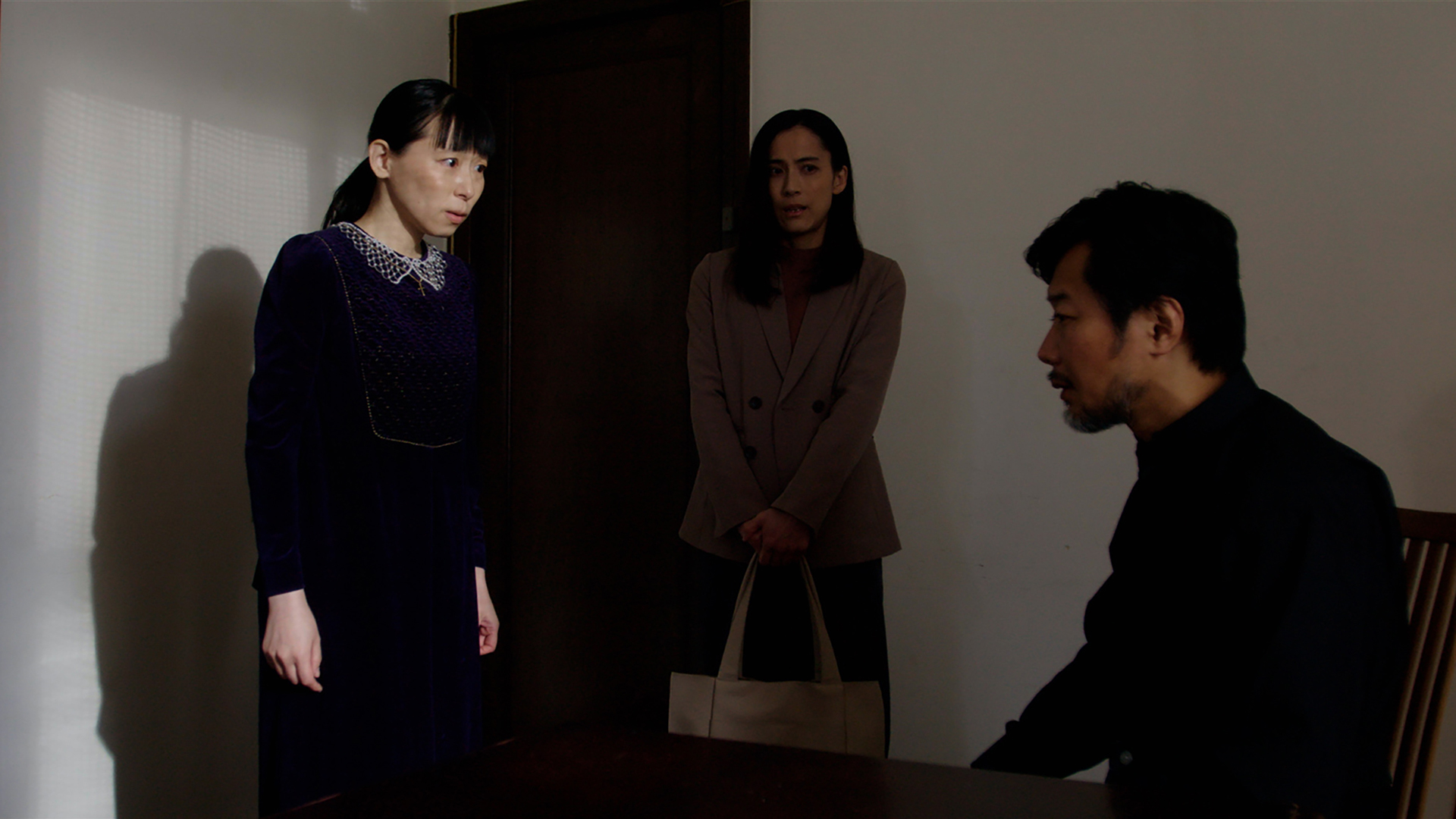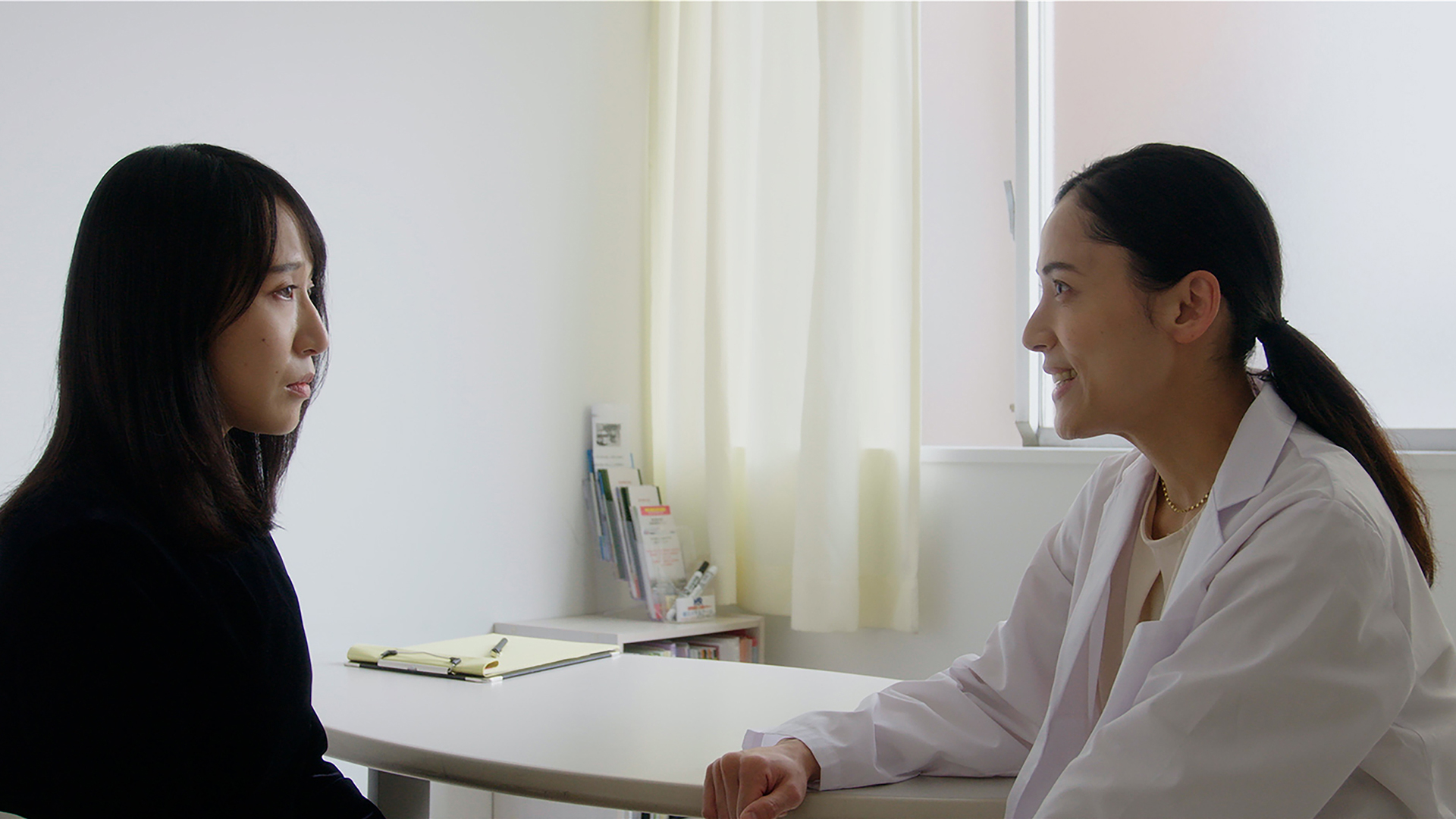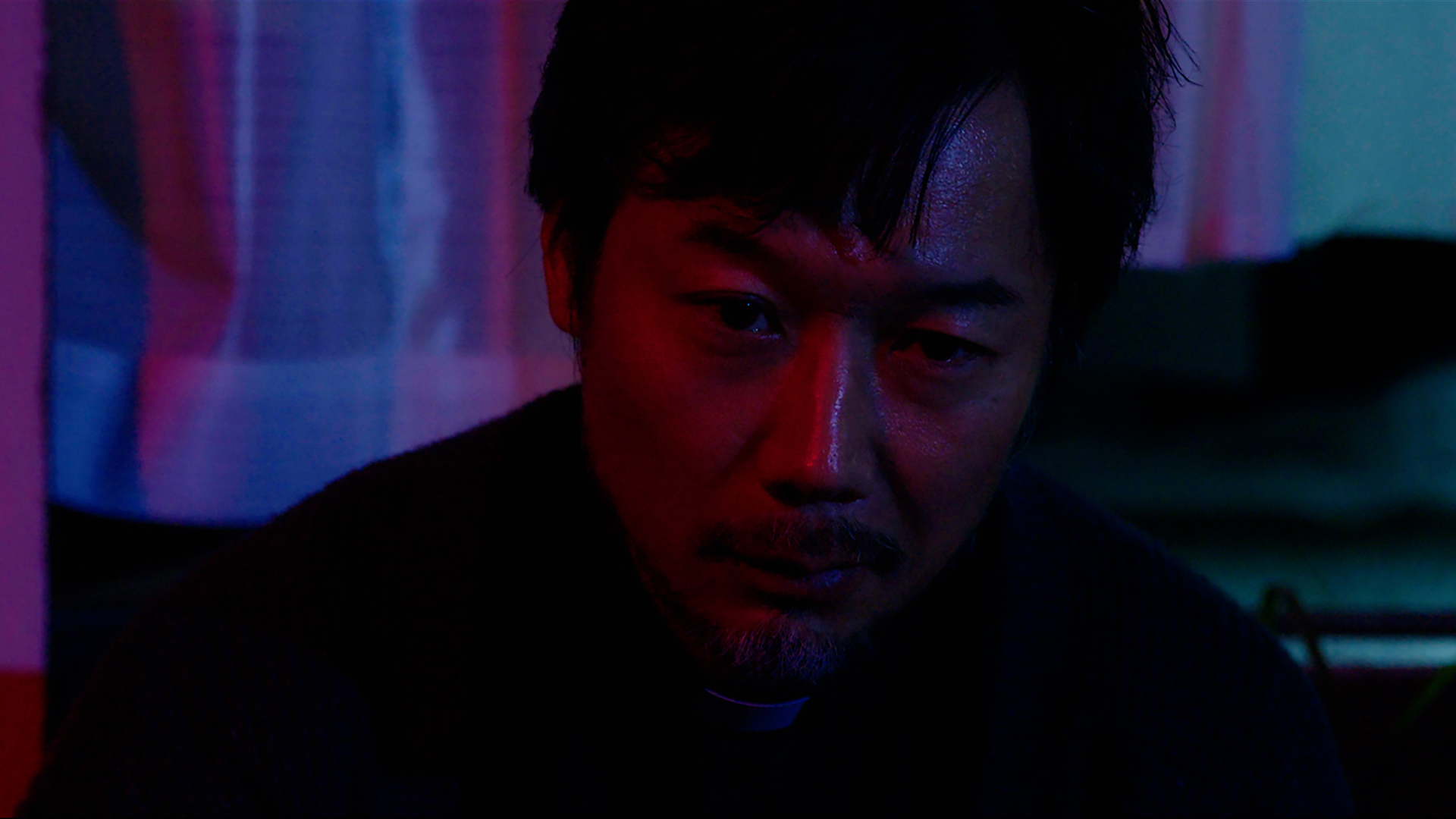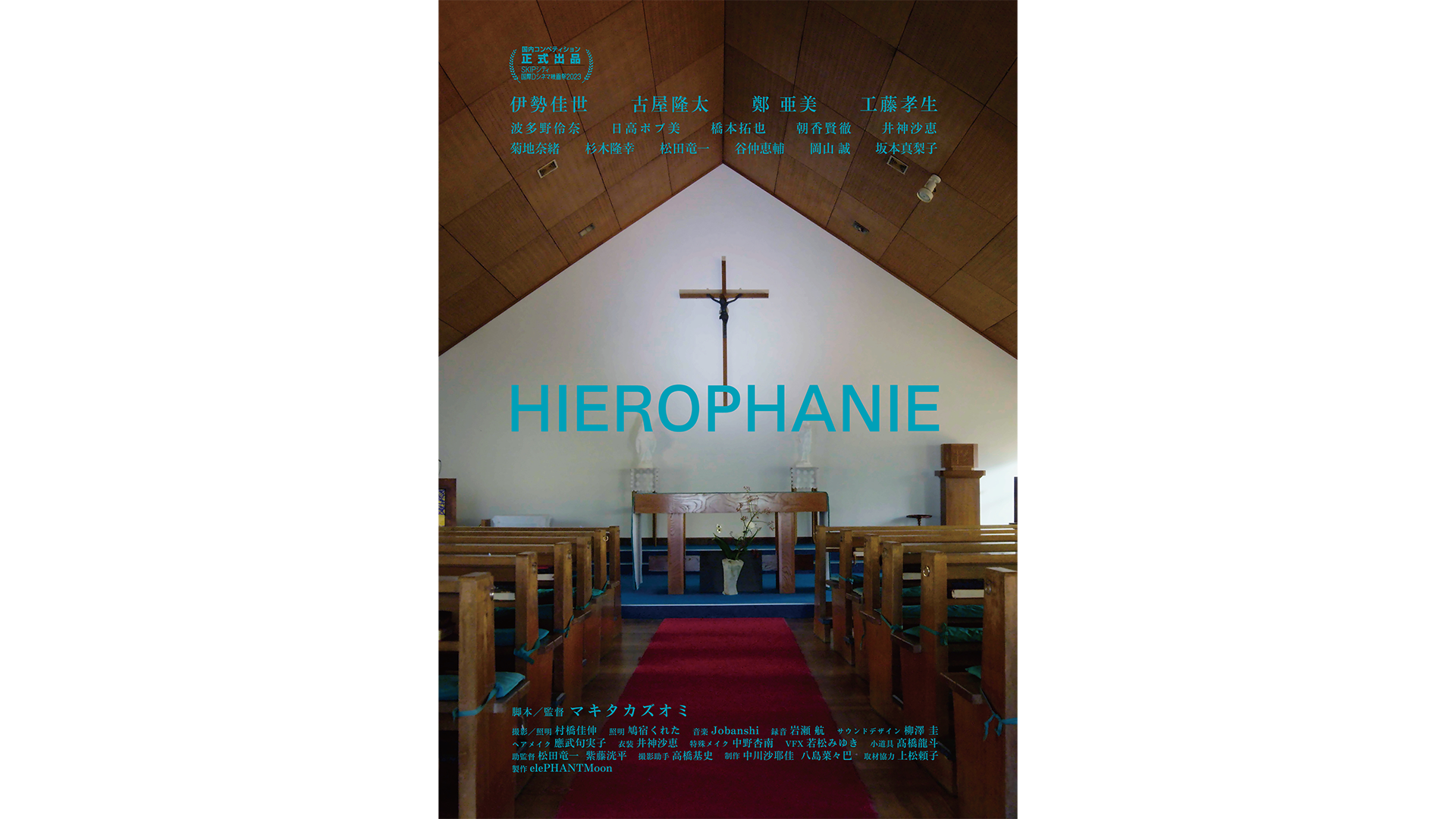 ©elePHANTMoon
Director: Kazuomi MAKITA
Cast: Kayo ISE, Ryuta FURUYA, Ami CHONG, Kosei KUDO, Rena HATANO, Takuya HASHIMOTO, Kentez ASAKA
2023 / Japan / 70min.
Beginning with an everyday scene of a mother and her daughter, the film very quietly moves beyond the everyday. When each character's confusion and pain reaches its limit, a thing appearing on one of the characters will surprise the viewers. Director Kazuomi Makita was nominated to the festival three times with his shorts, Point of the Love (13), Time Will Tell (15) and The Birth (19), and returns with his debut feature. He has written a number of films and theatrical plays, and displays his finely honed sense of detailed character development in this film. Another highlight is his distinctive visual sense, exemplified in the varying color of the church, and the appearance of the ghost in panning shots. The two lead actors, Kayo Ise, who joined theater groups Ikiume and Haiyuza, and Ryuta Furuya from the Seinendan group, have extensive stage experience, and fully embody their complex characters, Shiori and Hasegawa.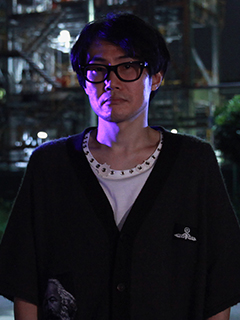 Director: Kazuomi MAKITA
Head of the theater unit elePHANTMoon. As a screenplay writer, Makita has written Ruined (21) and Sundays and the Mermaids (22). He directed "Honto ni atta! Noroi no video" and other occult series.
Message
When something unexplainable happens, each individual decides if it is a mystery or a miracle. However, if something happens that humans cannot deal with, can people still label it a mystery or a miracle? I made this film with that thought.