Japanese Film Competition (Feature Length)
Double Life
◊ wp◊
Onsite

7.19 (Tue) 10:30 Convention Hall
7.23 (Sat) 17:30 Audio Visual Hall

Online

7.21 (Thu) 10:00 - 7.27 (Wed) 23:00
Shiori's husband decides not to attend a workshop they were supposed to join together. Shiori asks Junnosuke, a fill-in introduced by Shiori's colleague, to join the workshop as her acting husband. Satisfied with Junnosuke, Shiori secretly rents an apartment and begins a pseudo-marital life with him.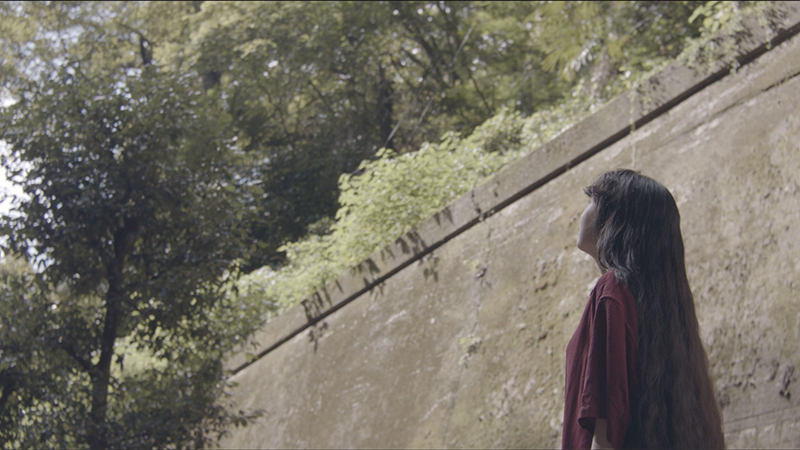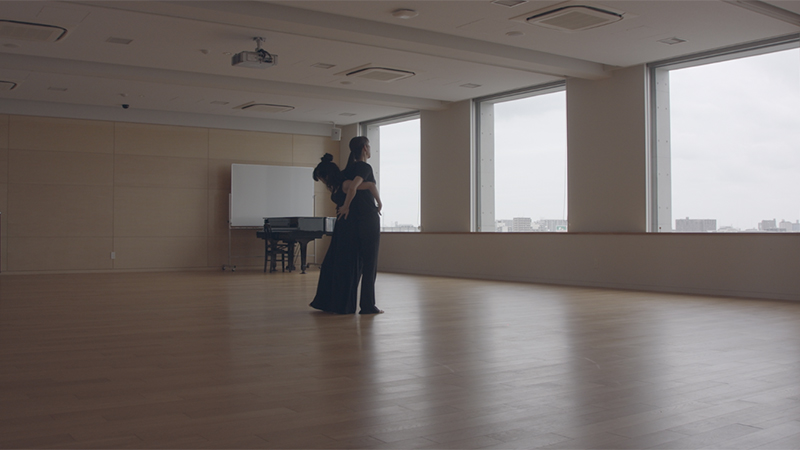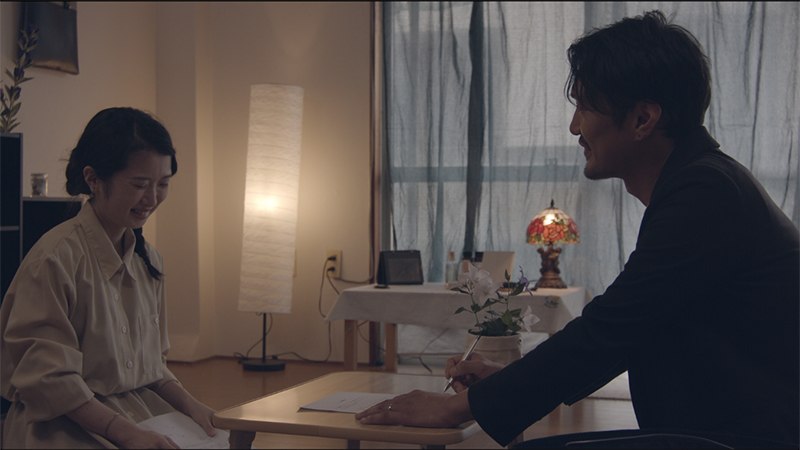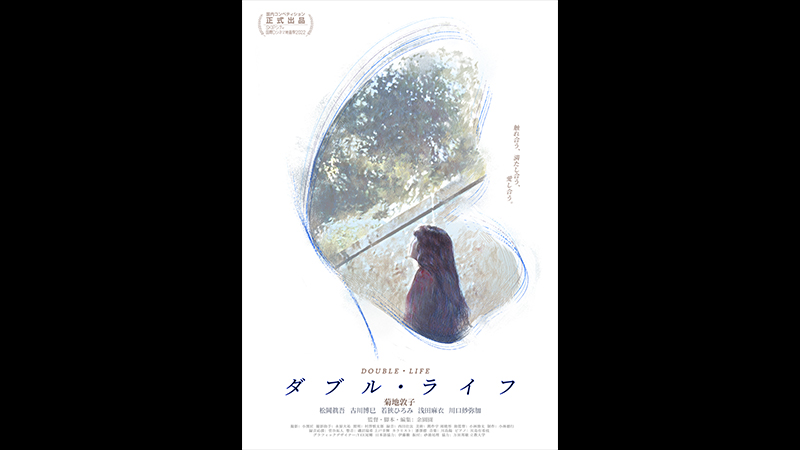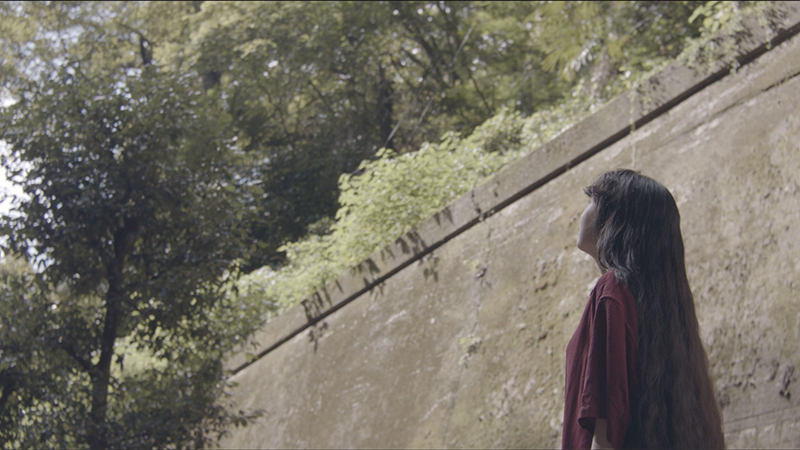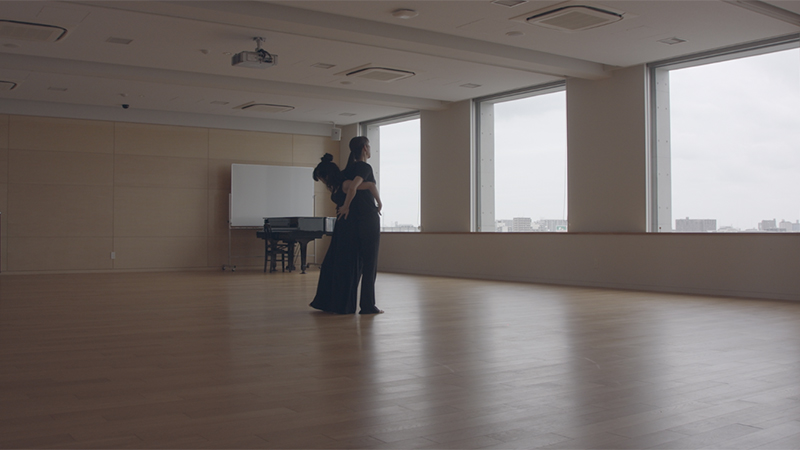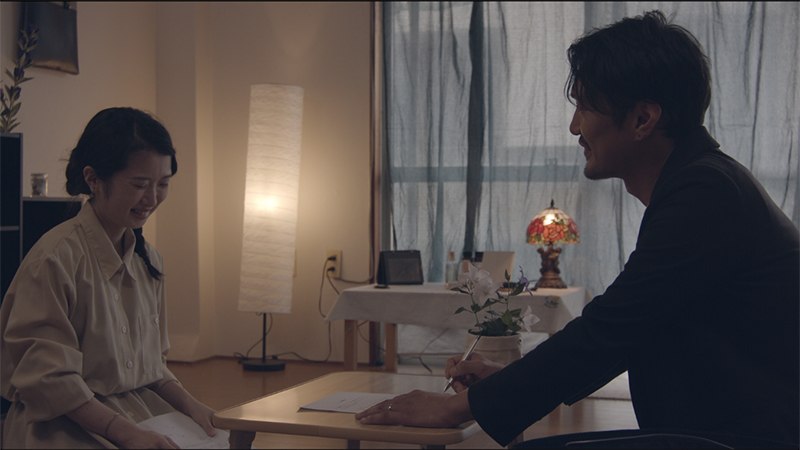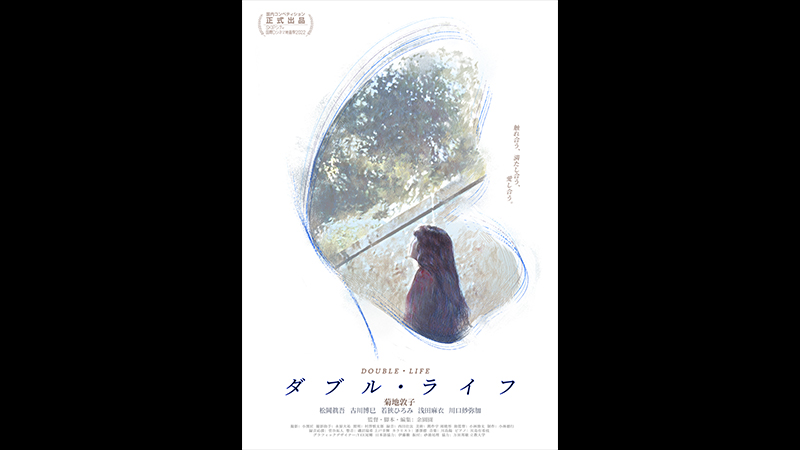 Director: Enen YO
Cast: Atsuko KIKUCHI, Shingo MATSUOKA, Hiromi FURUKAWA, Hiromi WAKASA, Mai ASADA, Sayaka KAWAGUCHI
2022 / Japan, China / 103min.
The story of a pseudo-couple unfolds, intertwining a physical and psychological approach, in which a person senses another person's feelings by touching her/his body and is aware of their own new feelings. The director is Enen Yo, a graduate of the prestigious Beijing Film Academy who came to Japan to study at the Graduate School of Rikkyo University. Under the guidance of director Kunitoshi Manda, Yo completed the film, which depicts a wife's dissatisfaction with her marriage by incorporating tools rarely used in cinema, such as contemporary dance and physical workshops. The protagonist Shiori is played by skilled actress Atsuko Kikuchi from Murmur (19) by Daisuke Miyazaki of Yamato (California) (16). Her dance and hand movements evoke Shiori's emotions, and her somewhat childlike face with its slight hint of sensuality adds another element to the story. Double Life will have its world premiere at the festival.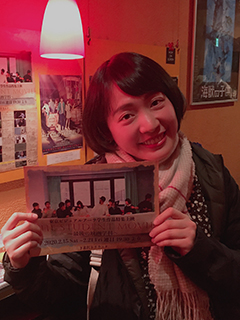 Director: Enen YO
Yo Graduated from Beijing Film Academy in 2015. She studied Japanese on her own while working, and came to Japan in 2018. After completing a one-year Japanese language program at Waseda University, she studied at Tokyo Visual Arts, Video Production course in 2019 and entered Rikkyo University Graduate School in 2020. She studied directing under Professor Kunitoshi Manda. She creates self-produced films, besides working as a film PR agent.
Message
Double Life is my first feature film, and I was able to complete it with a lot of support. In the process of making this film, I think I have changed and grown a lot, like the main character, Shiori. Both I and the character, who have a "hole that cannot be filled", come into contact with others and they fill the holes. I sincerely hope to come into contact with all of you through Double Life.