Japanese Film Competition (Feature Length)
Journey Beyond the Night
◊ wp◊
Online

9/25 (Sat) 10:00 - 10/3 (Sun) 23:00
Cinema Discoveries
A reunion trip to Saga with old friends turns into a living hell!?
A new type of road movie with big screams and scares.
Harutoshi, an aspiring manga artist, goes on an overnight trip with friends from his school years. On the way, however, he goes into despair when he learns the results of the manga award he entered. Just then, Saya, who he used to have feelings for, belatedly joins them.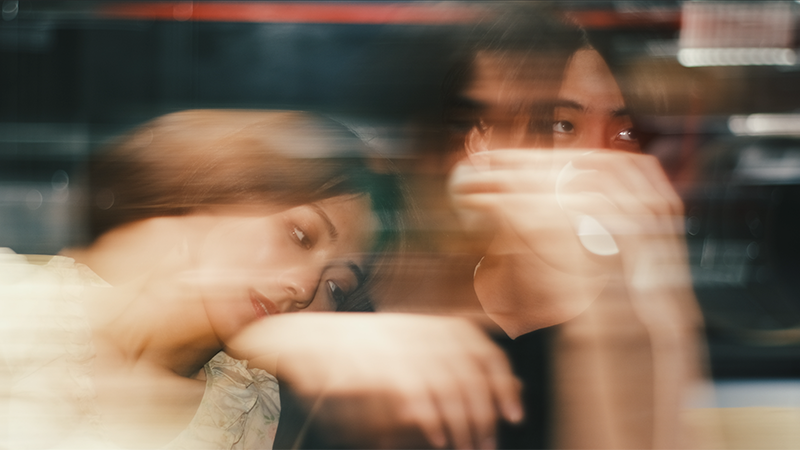 ©夜を越える旅フィルムパートナーズ
Director: Takayuki KAYANO
Cast: Yoshinari TAKAHASHI, Yumiko NAKAMURA, Takafumi AOYAMA, AYAKA, Yohei SAKURAGI, Aiko IZAKI, Tamio ARAKI
2021 / Japan / 80min.
A Fukuoka-based filmmaker, Takayuki Kayano directs this unpredictable road movie set in Saga Prefecture. In recent years at this film festival, many directors reside in provincial areas where they continue making strides in filmmaking regardless of location. Kayano is one of them. With a penchant for creating locally, he shot both calandiva (18) and The Jellyfish Incident (19) entirely in Fukuoka, and this film casts many actors born in Kyushu. The appearance of latecomer Saya completely changes the story from the scenes of a journey moving along amicably. The audience will be simultaneously astonished by this sudden development and enthralled by Kayano's skillful script. Starring as Harutoshi is Yoshinari Takahashi, who is so trusted by the director that he has practically appeared in Kayano's films every time. In the pivotal role to the story, Saya, is Yumiko Nakamura who is engaged in a broad range of fields from film and television, to radio.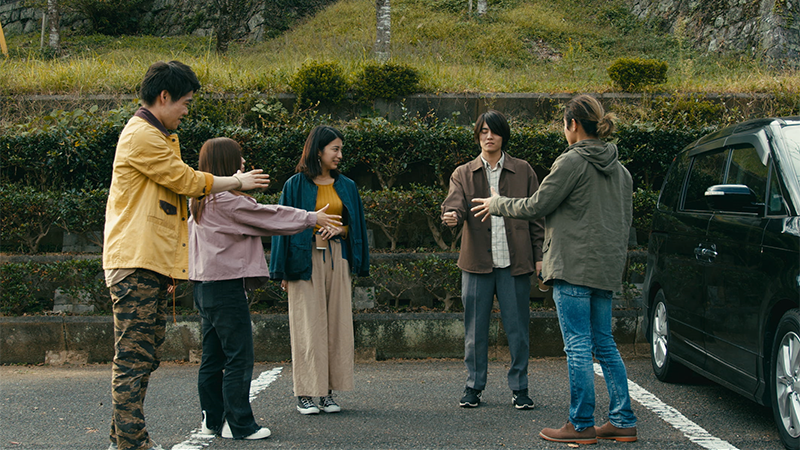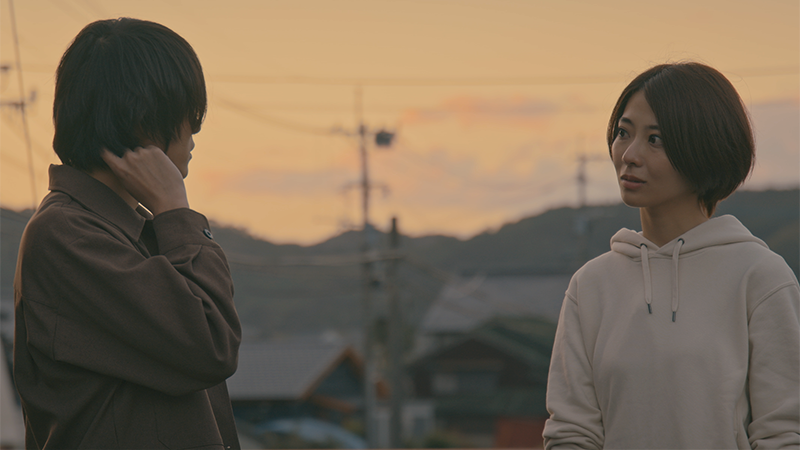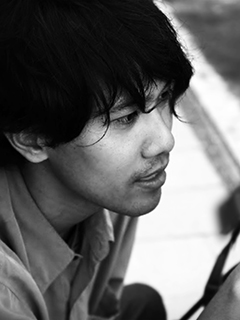 Director: Takayuki KAYANO
A graduate from Kyushu University, School of Design, Kayano engages in filmmaking primarily in Fukuoka. In recent years, he has directed the hacker story The Jellyfish Incident (19), among others. A "Kayano Takayuki Collection" screening of his short films was held at the 2020 Focus on Asia Fukuoka International Film Festival.
Message
Journey Beyond the Night is a road movie depicting the magnificence and nuisance of the power of imagination. It would make me happy if you enjoyed the natural grandeur of Kyushu's Saga Prefecture and the protagonist's bloody confrontations.