Japanese Film Competition (Feature Length)
Journey
◊ wp◊
Onsite

7.19 (Tue) 17:30 Audio Visual Hall
7.23 (Sat) 13:50 Convention Hall

Online

7.21 (Thu) 10:00 - 7.27 (Wed) 23:00
Set in a near future in which we can separate consciousness from the body. Giving up on being an astronaut, Keiji works on earth and lives with his emotionally unstable wife, Shizuka. One day, Keiji hears a rumor about a new space development, while Shizuka begins to yearn for a consciousness-only existence.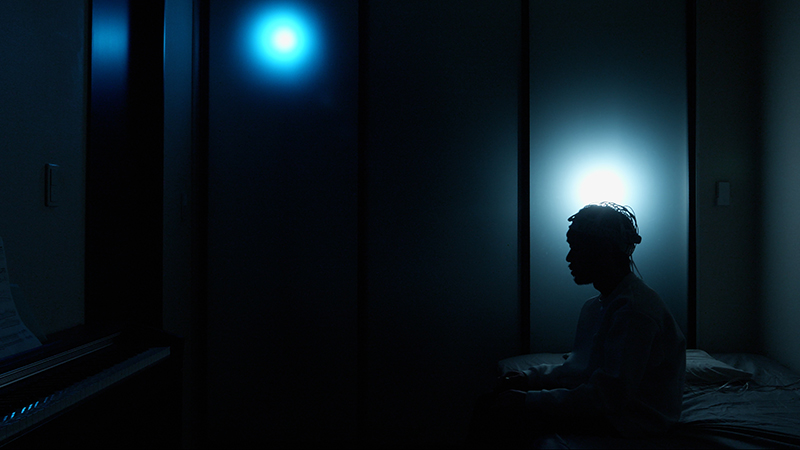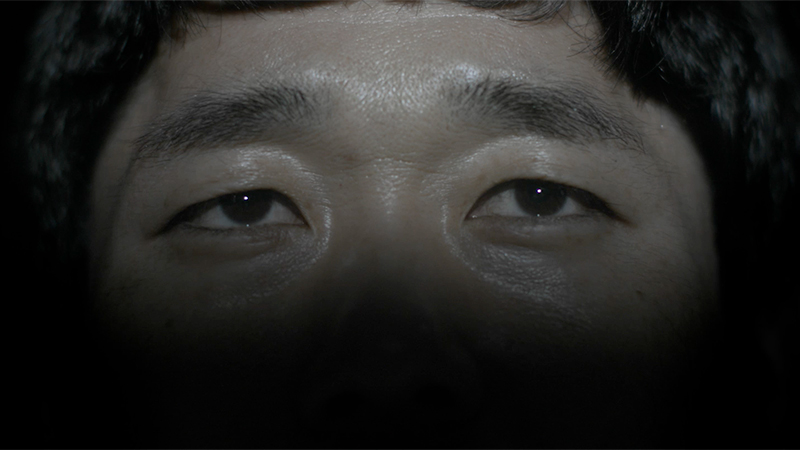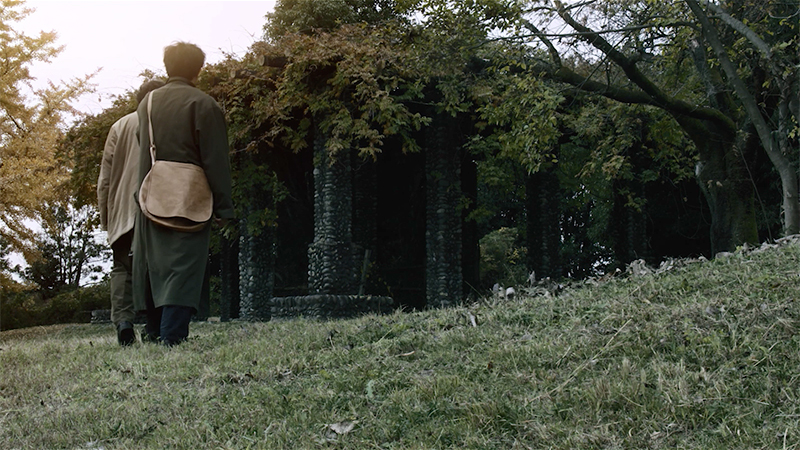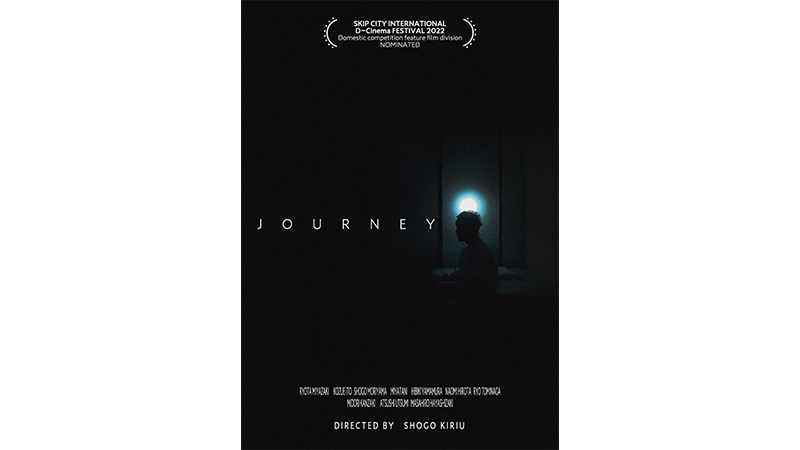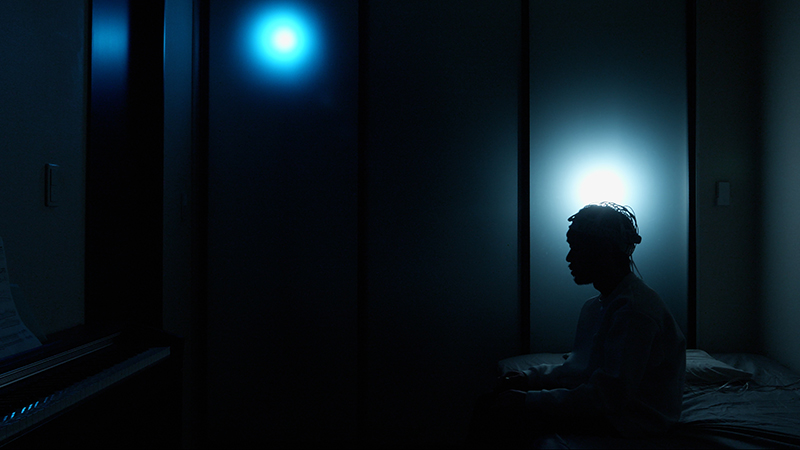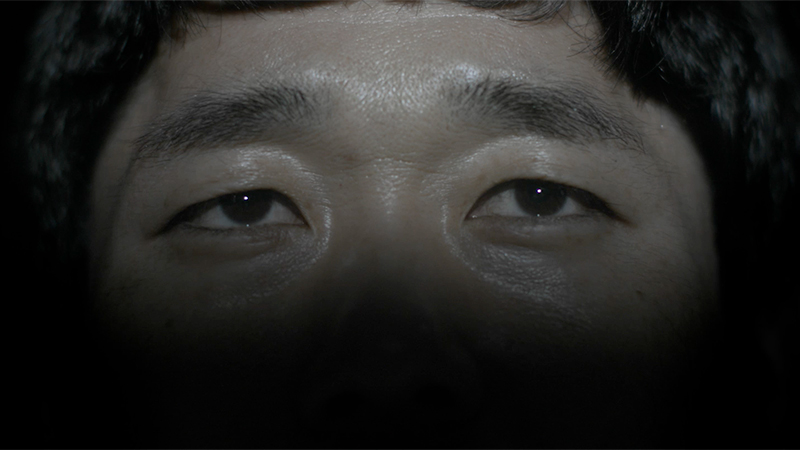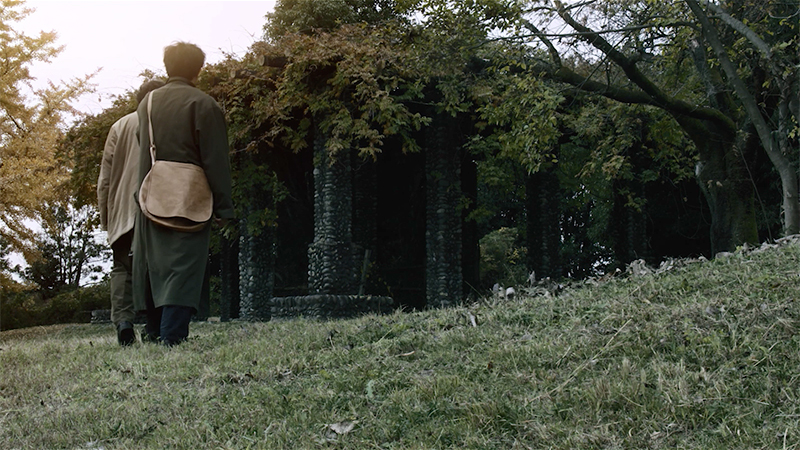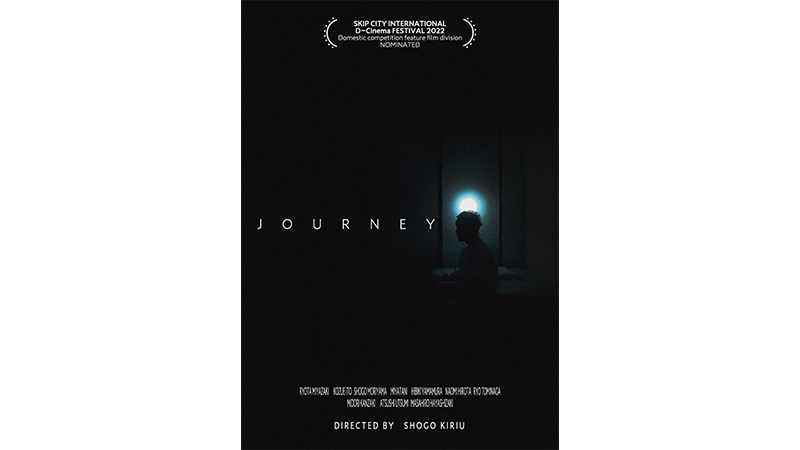 ©shogokiriu
Director: Shogo KIRIU
Cast: Ryota MIYAZAKI, Kozue ITO, Shogo MORIYAMA, MIYATANI, Hibiki YAMAMURA, Naomi HIROTA, Ryo TOMINAGA, Midori KANZAKI, Atsushi UTSUMI
2022 / Japan / 60min.
To the genealogy of philosophical space sci-fi films, from Stanley Kubrick's 2001: A Space Odyssey (68) to James Gray's Ad Astra (19), is added Shogo Kiriu's bold entry to the genre in his graduation film from Musashino Art University. His Journey sprinkles images, influenced by a number of classics, which show that the director is a cinephile: close-ups of an eye, a headset that allows entry to a dream world. His keen sense is also seen in his use of various film languages to express a near-future atmosphere that suffuses the entire film, not only with the VFX with which he is involved, but also the meticulously-calculated contrast of light and shadow, the tiled walls of the building in which Keiji serves as a janitor, and the set design of the interview scene.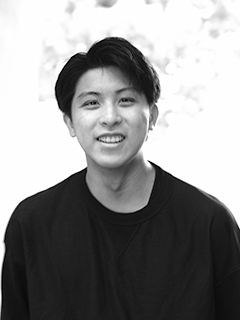 Director: Shogo KIRIU
Kiriu graduated from Musashino Art University, Department of Imaging Arts and Sciences. While at university, he worked on live-action films, photography, animation and computer graphics. He has focused on producing live-action films since his junior year. After directing two shorts, he made his feature debut with, Journey, his graduation project. Currently he works freelance producing new films and developing new projects.
Message
Journey is a sci-fi film, set in a world where we can exist solely as consciousness, that explores universal themes such as fundamental human consciousness and love between different generations and times. I would like viewers to overlap two things: the idea of taking a journey, and the question of what humans value and live for over the course of their lives while existing in a part of eternal time. I hope you enjoy all the shots and scenes carefully filmed and created by the entire staff.