Japanese Film Competition (Feature Length)
The River: Flow of Life
◊ wp◊
Online

9/25 (Sat) 10:00 - 10/3 (Sun) 23:00
Cinema Discoveries
A topsy-turvy solo journey in India.
But that turned out to be a marvelous moment that revitalized me.
Hazuki works part-time at a movie theater. Though she lives at home with her parents, she no longer even exchanges greetings with her father. One day, Hazuki is invited on a trip to India by a co-worker, but she is less than thrilled.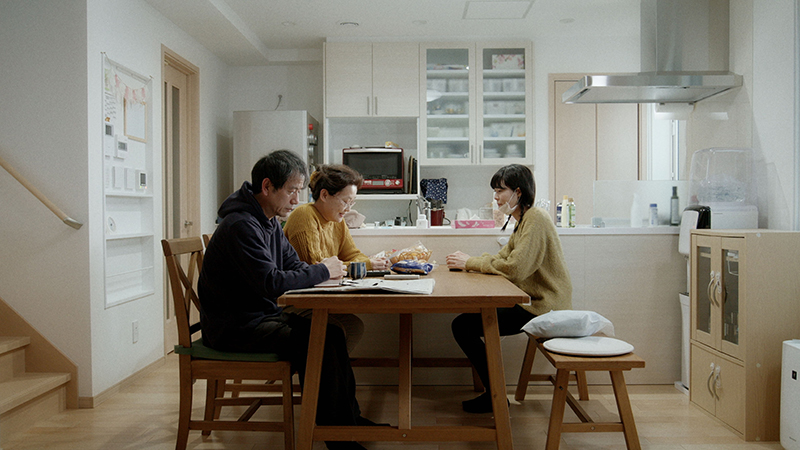 © 2021 YOKO MOCHIZUKI All Rights Reserved
Director: Yoko MOCHIZUKI
Cast: Yoko MOCHIZUKI, Kenji NAKANO, Yoko OOTAKA, Vijay YADAV, Keiko MIHIRA, Mitsushi ENDO, Kagetora MIURA
2021 / Japan, India / 67min.
Hazuki is only interested in cinema, so why does she decide to take a trip to India? That is the big question in the script, and the answer is to be found in Shusaku Endo's "Deep River", making the literature loving nature of Hazuki irresistibly sweet. Furthermore, the use of masks, now commonplace in the world, as an item to depict emotional barriers turns this into a charmingly heartwarming work sensitively expressing what is casually overlooked in everyday life. The debut feature film by director, writer, editor, Yoko Mochizuki who also plays the lead role, is based on her own experiences traveling to India. The cast is replete with unique individuals such as Yoko Ootaka who gained attention as the noisy woman in Mrs. Noisy (19), and Kagetora Miura, who's a regular of director Ryota Nakano films, Mitsushi Endo, who's a working projectionist, and Vijay Yadav, who actually works as a tourist guide in India.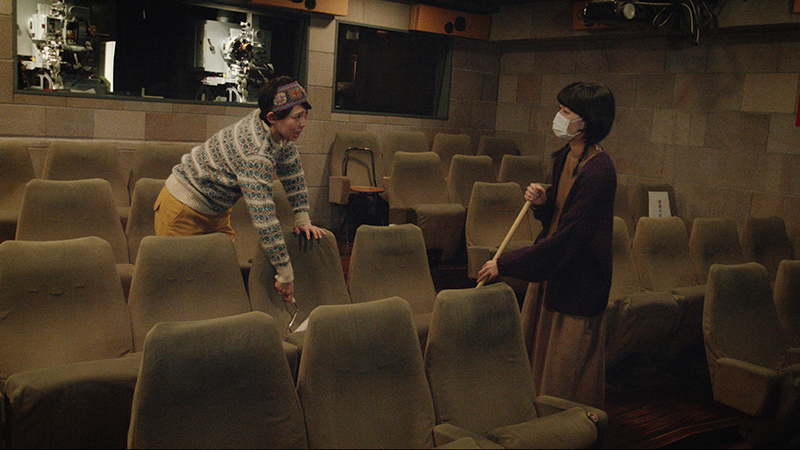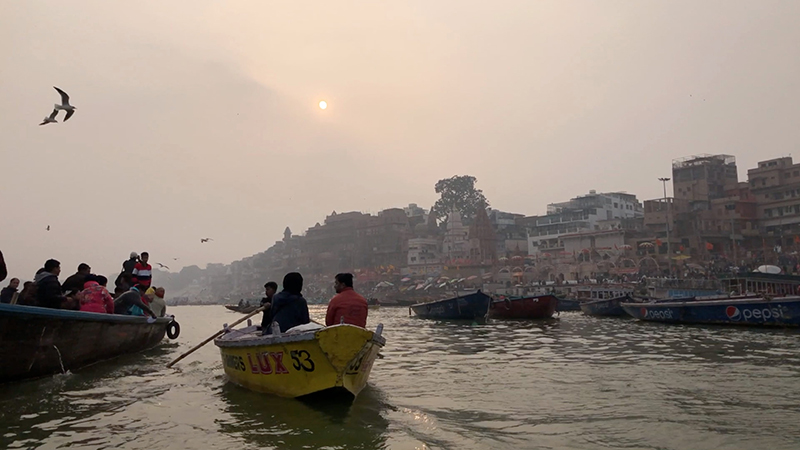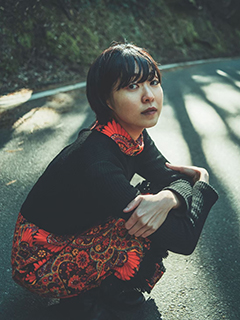 Director: Yoko MICHIZUKI
Born 1991 in Tokyo. Upon graduating from Tokyo Keizai University's 21st Century Liberal Arts Program, Mochizuki entered the directing course at ENBU Seminar. She studied under Chihiro Ikeda and after graduating was involved in independent film productions as a director, crew, and actor. Currently, she is primarily working as an actress.
Message
My life was altered when I traveled on my own to India. I met special people there and my family's relationship changed as well. It's because this had happened that I came to a decision to shoot a film I direct and star in. I hope The River: Flow of Life will find its way to someone far away. And it would make me happy if it gives the people watching this even a bit of courage.