Japanese Film Competition (Feature Length)
VATA
◊ wp◊
Onsite

7.18 (Mon) 17:30 Audio Visual Hall
7.22 (Fri) 13:50 Convention Hall

Online

7.21 (Thu) 10:00 - 7.27 (Wed) 23:00
A small village in southeastern Madagascar. An elder gathers the men and tells them to bring back the remains of Nirina, a young girl who has died in the distant land where she worked. With this order, Nirina's brother Tantely and three men set out on a journey, musical instruments in hand.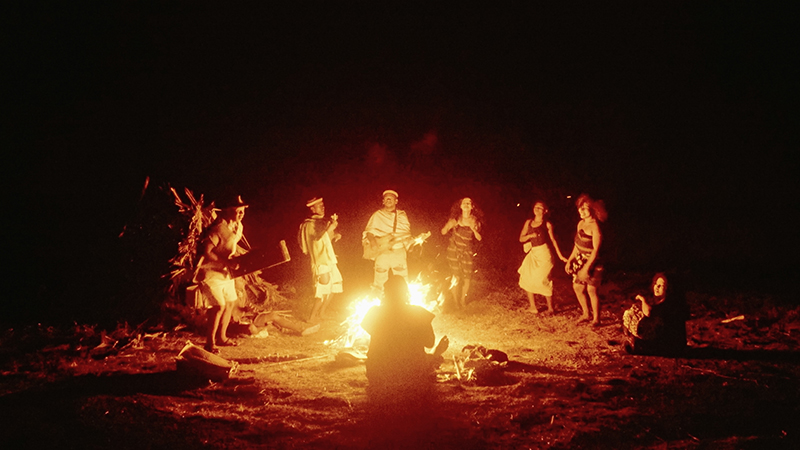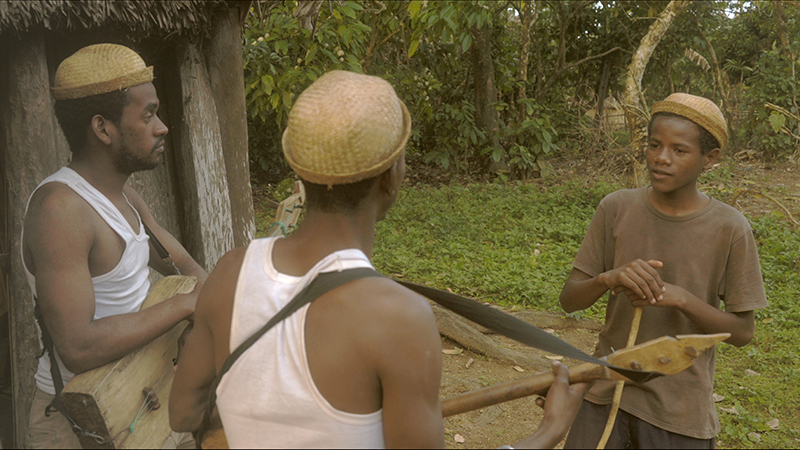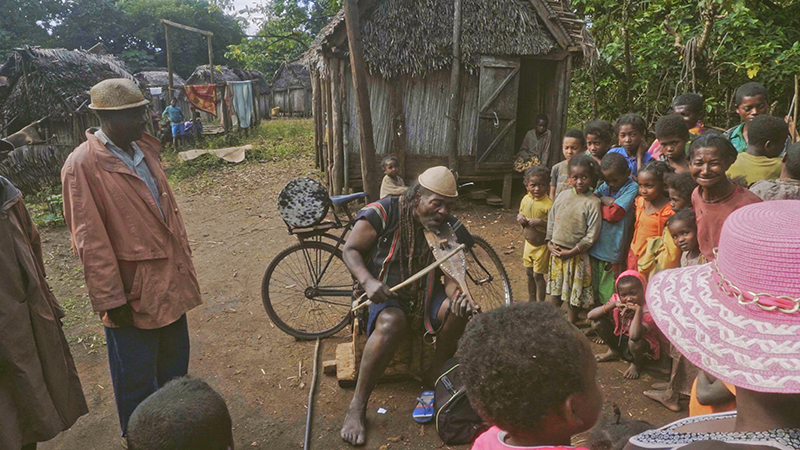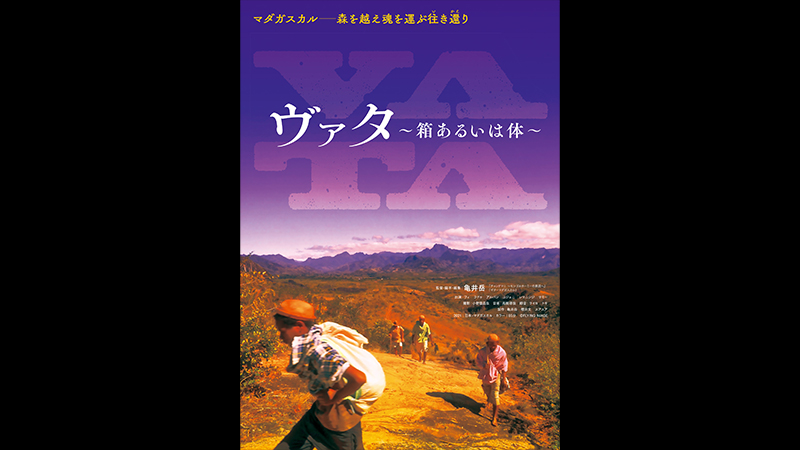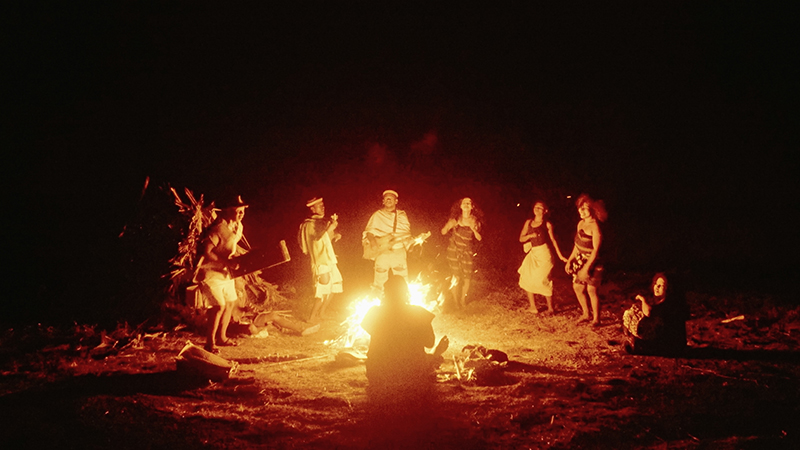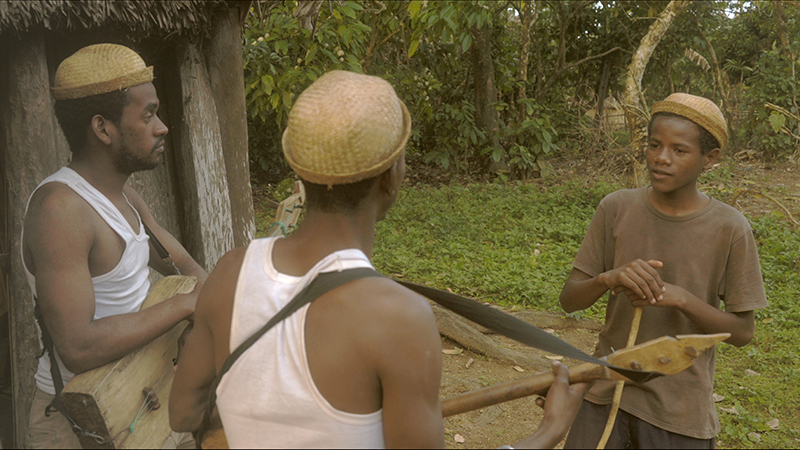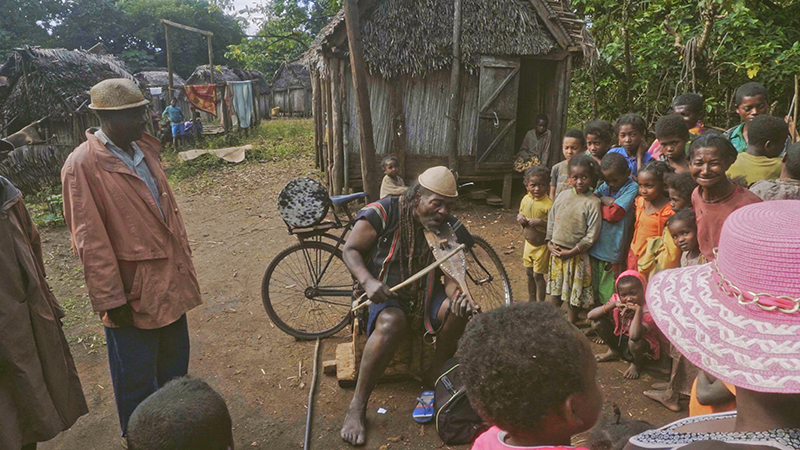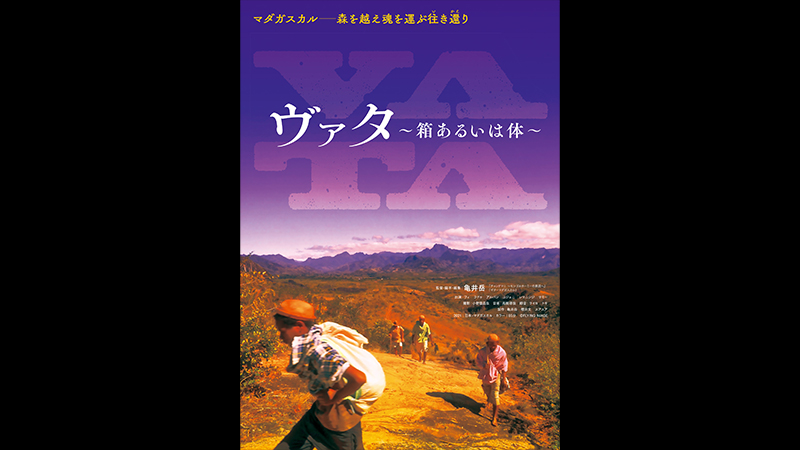 ©FLYING IMAGE
Director: Takeshi KAMEI
Cast: Philiastre TIARAY MONJA, Willy Clarck RADO HERINIAINA, Albin RANDRIAMANAMPY, Eugenie RAZANAMANGA, Remanindry, Samoela ANDRIAMALALAMARISAONA
2022 / Japan, Madagascar / 85min.
The film's unique flow of time immediately catches you, and once you get used to the rhythm, you'll feel as if you were in a village in Madagascar. VATA is such a magical film. The villagers' lives are always filled with music and songs, which is even more pleasant when combined with murmurs of the stream and sounds of insects. Director Takeshi Kamei said, when he previously made Guitar Madagascar (14), a documentary about music in Madagascar, "I learnt a view of life and death that is inextricably linked to music there. The eternal chain of life that transcends human and nature became the film's theme". This theme also provides the foundation of this fiction. Masaya Onozato and Day Nabih's strong cinematography, which thoroughly captures the mysterious indigenous landscapes of Madagascar, is another highlight.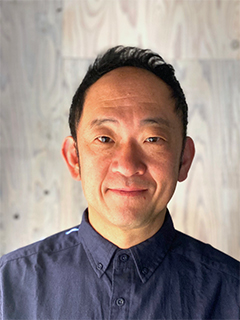 Director: Takeshi KAMEI
Kamei shifted his focus from art to filmmaking in 2001. Adopting a style of fusing documentary and drama with motifs of travel and music, he made his directorial debut with Chandmani (09), which features Mongolian khoomii. Guitar Madagascar (14), a road movie about human life and music, was commercially released in 2015 and screened in Antananarivo, the capital of Madagascar, in 2016. Inspired by the view of life and death at the roots of Madagascar music, he began making VATA in 2017.
Message
In making my previous film, I met bone carriers in southeastern Madagascar. Because I couldn't forget them, in 2016 I revisited the place where they were walking. In Madagascar, people believe that life goes on forever and death is just a passing point. What is the future or the past for us, who live in the present? The idea of VATA was born on the road where I met them.