What's New -Filmmakers Making Waves-
Hoarder on the Border
◊ wp◊
Onsite

7.22 (Fri) 17:30 Audio Visual Hall
 
*No English Subtitles
World Premiere
Ritsuki, a pianist, has his career cut short due to unexplained hand tremors and decides to work for a cleaning company specializing in the "garbage houses" of hoarders. Turning away from a world of elegance, he will face the unimaginable margins of society.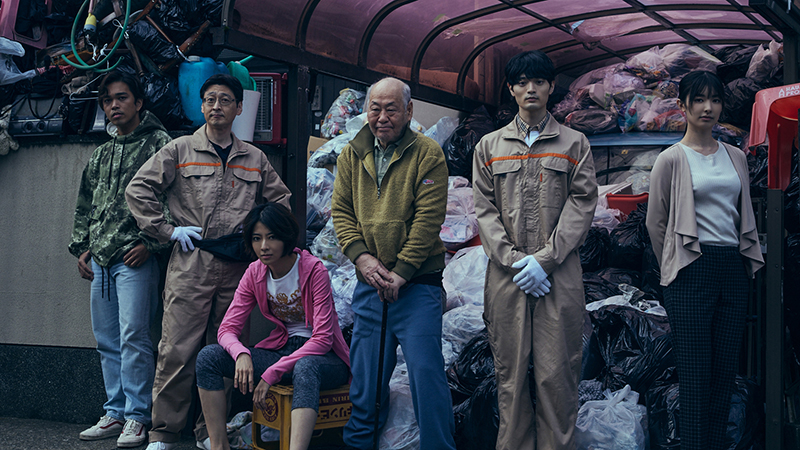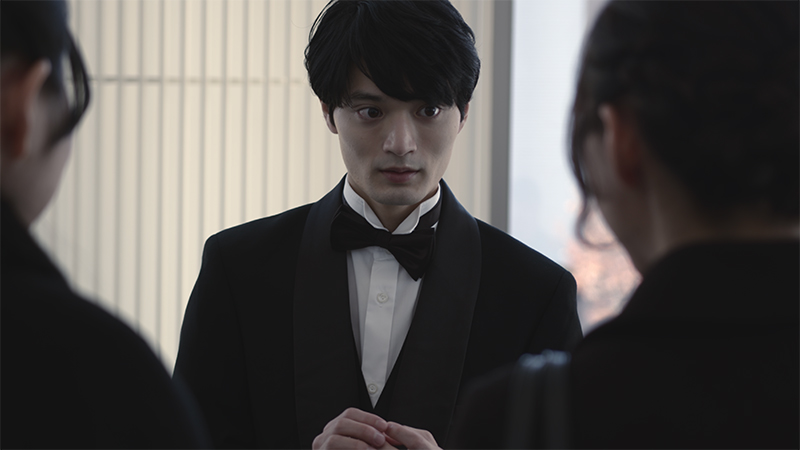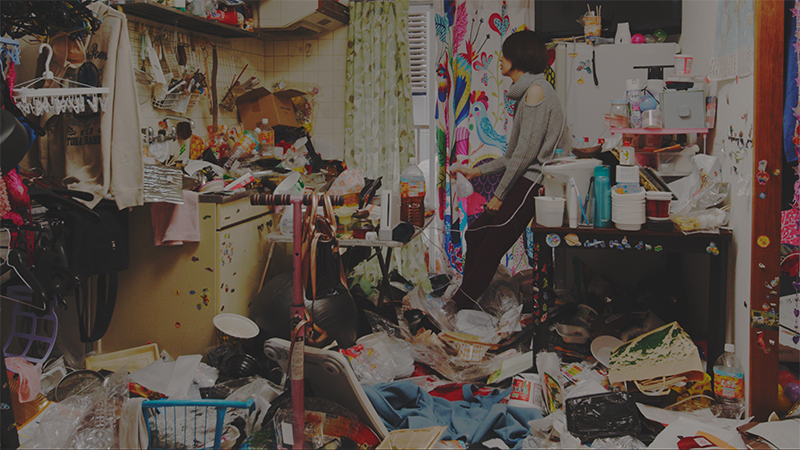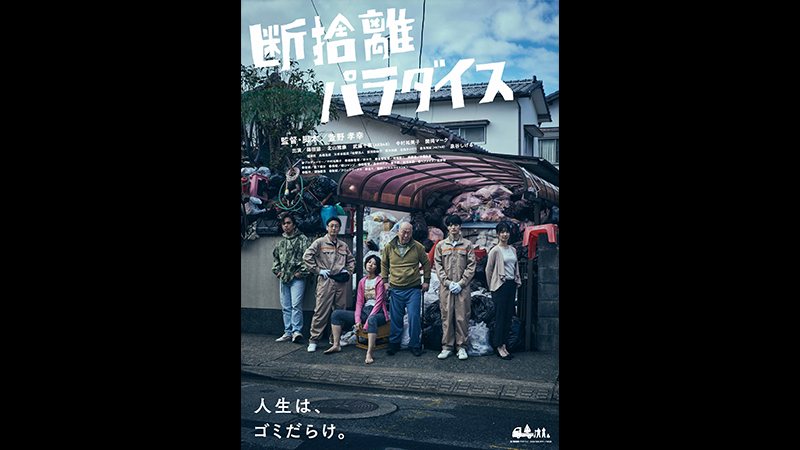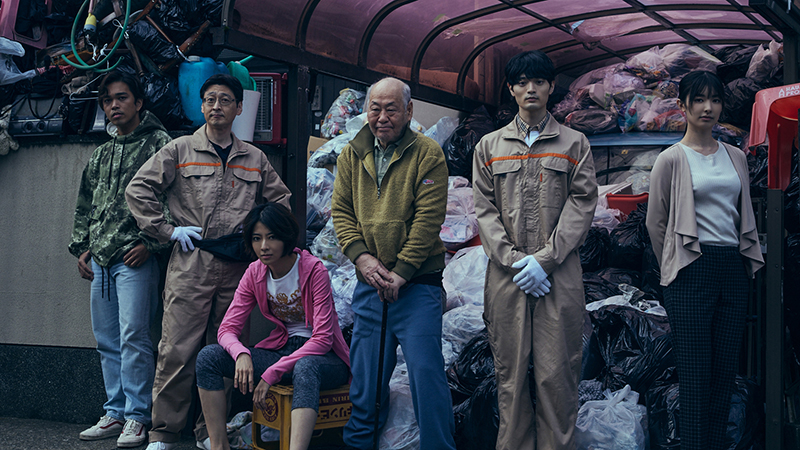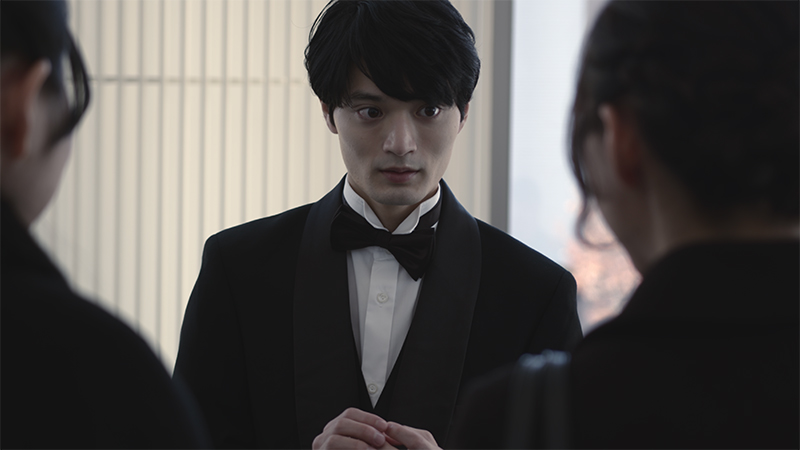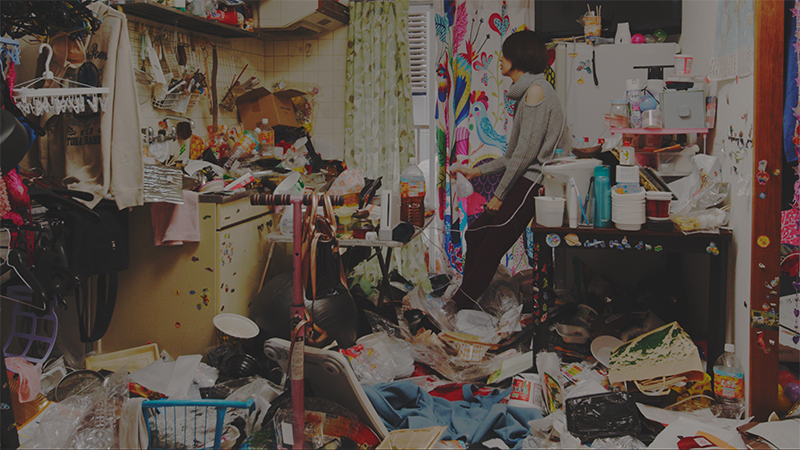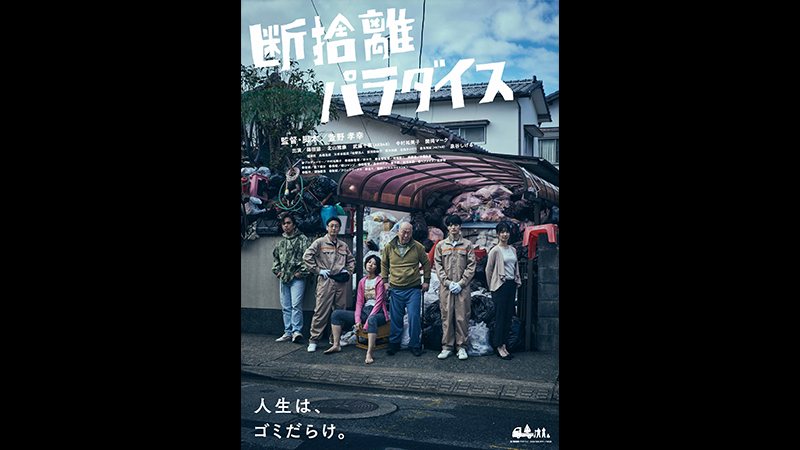 ©断捨離パラダイス
Director: Takayuki KAYANO
Cast: Ryo SHINODA, Masayasu KITAYAMA, Shigeru IZUMIYA, Tomu MUTO (AKB48), Yumiko NAKAMURA, Mark SEKIOKA
Distributor: The Klockworx Co., Ltd.
2022 / Japan / 101min.
The latest film by director Takayuki Kayano, who won both the Best Picture and the Audience Award in the Japanese Feature category last year with Journey Beyond the Night. His versatility is astonishing. In complete contrast from the previous unpredictable road movie, he helms a humanistic comedy this time. The six episodes about hoarders and cleaners in Hoarder on the Border will make the viewers reconsider what it means to let go of things nowadays, with the ideas of minimalism and decluttering gaining popularity. Yumiko Nakamura, who starred in Journey Beyond the Night, serves as film producer for the first time. The star Ryo Shinoda impressively portrays a naive young man who becomes a cleaner after giving up his career as a pianist, which is quite different from his previous role as a rogue in It's a Summer Film (20). Masayasu Kitayama, Shigeru Izumiya and other experienced cast members are also noteworthy. The film will have its world premiere at the festival.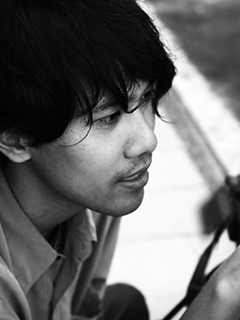 Director: Takayuki KAYANO
Graduated from Kyushu University, School of Design, Department of Visual Communication Design. Kayano's film, Journey Beyond the Night, to be in cinemas in 2022, won the Best Picture and the Audience Award at the 2021 festival's Japanese Feature category and was screened at the Tokyo International Film Festival. He wrote for the film project "SUPER SAPIENSS" by directors Yukihiko Tsutsumi, Katsuyuki Motohiro, and Yuichi Sato.
Message
Hoarder on the Border is a human comedy about various lives and relationships of people involved in "garbage houses". As a side note, in order to collect garbage for the props, I washed and kept the trash that I usually throw away. It was a unique experience but my room was filled by things after just a month, and I noticed how much we consume and throw away in our lives. I hope everyone, who has a neat and organized room or not, enjoy this "garbage" film, unique to modern Japan.