What's IDCF?
Director's message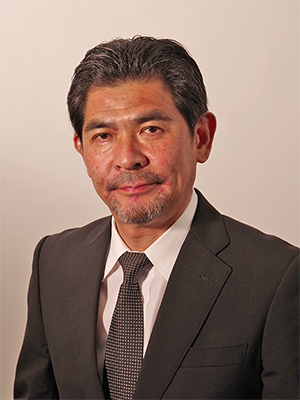 My name is Tsutomu Tsuchikawa and I have replaced Yuji Takizawa, who served as Festival Director at SKIP CITY INTERNATIONAL D-Cinema FESTIVAL from the 1st edition through the 12th edition last year. I'm honored to succeed his legacy and the tradition of this festival and hope to give my very best to the further development of this festival.
This year, we received 715 submissions for the Feature Length category and 204 submissions for the Short Length and Animation categories, totaling in the number higher than the previous year, from the highest record of 88 countries and regions. There were four countries, from which we received submissions for the first time; Barbados, Republic of Vanuatu, Independent State of Samoa, and Islamic Republic of Afghanistan. This is due to the easier access to digital technology that enabled filmmaking and film festival submissions practicable to anyone who wants his/her work to be seen in addition to the fact that our festival has been gaining recognitions all over the world. I feel that there are a lot more that digital evolution, to which the D-Cinema festivals like ourselves aspire, can do to bring the world closer.
In this year's Feature Length Competition, we will screen 12 enjoyable films with commercial values that reflect our world today including Tanna, a poignant romantic re-telling of "Romeo and Juliette" taking place in Vanuatu in the South Pacific, Under Heaven, a modern day Cain and Abel story from Kyrgyzstan, and The New Classmate, India's first nomination at our festival, which is about a woman who struggles in the Caste System, a deep rooted prejudice of hierarchy in India. We hope you enjoy them.
While we deliver the very best of world cinema in our lineup, it's also our goal to nurture and discover new talent. In order to achieve it, starting last year, we accept proposals from our festival graduates to produce a feature film to screen at the Opening Gala section of our festival. Last year, we presented Children of Iron by Koki Fukuyama, and this year, Madoka Kumagai's first feature, Good Bye, Talking Dog, a story about a daughter and mother, who suffers from dementia and their relationship that undergoes re-birth through mysterious experiences and mutual understandings. It's a charming film with a modern message with humor and tears. I hope you enjoy it.
Lastly, I would like to thank all the festival staff and supporters as well as the preliminary judges who had to go through a high number of submissions.