Juries 2016
Feature Length Competition Jury
President of the Jury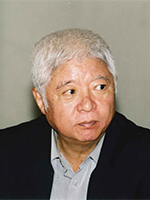 Yutaka Okada (Japan)
President, ARGO PICTURES INC.
Film Producer
Born 1938 in Tokyo, Okada graduated from Waseda University and began working in the film industry as an assistant director at Nikkatsu where Yujiro Ishihara and Sayuri Yoshinaga were at the height of their careers. He began producing in 1971 and after he became a freelancer, he worked with emerging directors and produced films that breathed new life into Japanese cinema. In 1989, he established Argo Pictures and continues to produce films, TV programs, videos and more. His producing credits include Distant Thunder (1981), The Family Game (1983), The Funeral (1983), The Cherry Orchard (1990), Mitabi no kaikyo (1995), Lucky Ears (2003), and Have a Last Life in Vietnam (2015).
Jury Member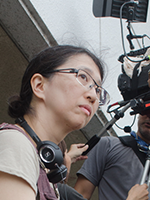 Shiori Kazama (Japan)
Film Director
Born 1966 in Saitama, Kazama was a winner of the first scholarship program at the 1st edition of Pia Film Festival for her first 8mm short film OxO (1984). Her next 16mm short Imitation Interior (1985) was invited to Torino Film Festival. Her feature film How Old is the River? (1995) won the Tiger Award at International Film Festival Rotterdam. As a pioneer among Japanese female filmmakers, she followed up her career with The Mars Canon (2001), which screened at Berlin International Film Festival and won the Asian Film Award at Tokyo International Film Festival, World's End/Girl Friend (2004), which again screened at Berlin Film Festival, and Chokolietta (2014), which screened at Tokyo International Film Festival and Hong Kong International Film Festival, Göteborg International Film Festival, and many more.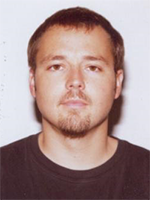 Mike Macari (USA)
President, Koji Productions
Film Producer
Macari is a producer of the hugely successful American remake of The Ring series. His credits include 6 Souls (2010) starring Julianne Moore and Jonathan Rhys Myers, The Invisible (2007), distributed by Touchstone, Temple,(2016), a horror film shot in Japan, and Sadie (2016), a thriller shot in northern Italy. He is currently working on Fracture (2016) by Gonzalo López-Gallego of Apollo 18 (2012). He is developing film and TV projects with over 40 film production companies.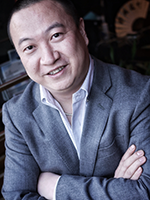 Wang Yu (China)
President, Ray Production Co., Ltd.
Film Producer
Wang is a producer of Crosscurrent (2016), this year's Berlin Film Festival winner for Outstanding Artistic Contribution and I Phone You (2011), a China-German co-production starring Yiyan Jiang. His credits include Crossing Over (2007), a China-Japan co-production, The Butcher, the Chef and the Swordsman (2010), a China-US co-production starring Masanobu Ando, and more. He has produced and distributed more than 30 films and also served as a director for Beijing Film Market and a deputy director of Tianjin International Short Film Festival. He is also in charge of publishing a magazine that surveys the Chinese film industry in order to appeal to the global film market.
Short Length Competition Jury
President of the Jury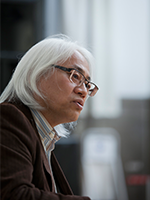 Shoji Masui (Japan)
President, Altamira Pictures Inc.
Film Producer
While working as a producer at Daiei, Masui Produced Fancy Dance (1989) and Sumo Do, Sumo Don't (1992). In 1993, Masui founded Altamira Pictures with Masayuki Suo and Itsumichi Isomura. Since then, Masui has produced Shall We Dance? (1996), Give It All (1998), Waterboys (2001), Swing Girls (2004), Happy Flight (2008), Robo-G (2012), A Terminal Trust (2012), and Lady Maiko (2014), as well as documentaries such as Takada Wataru Teki (2004), Komadori Shimai ga Yattekuru (2009), Dancing Chaplin (2011) and Osu! Batayan (2013). He also produced last year's festival opening film, Children of Iron (2015). He currently teaches at Tokyo University of the Arts.
Jury Member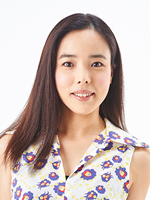 Tamae Ando (Japan)
Actor
Born 1976 in Tokyo, Ando graduated from Waseda University. After working as a member of a theatrical troupe, Potudo-ru, Ando made her film debut with Vibrator (2003). Her credits include Dreams for Sale (2012), for which she won the Best Supporting Actress at the 27th Takasaki Film Festival, Solomon's Perjury (2015), and Three Stories of Love (2015). She also starred in "Musubi no niwa," a stage play written and directed by Ryo Iwamatsu, and "Amachan," an NHK produced TV series. This year, she has two films coming out in September, Birthday Card (2016) and Over Fence (2016).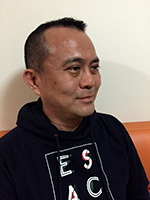 Makoto Matsuzaki (Japan)
Cinema Activist
TV and Radio Writer
Born 1964 in Tokyo, Matsuzaki graduated from Waseda University. He served as a writer for various TV variety shows, has written extensively on film in various publications, and made regular appearances on a radio show called Friday Movie Show on Radio Berry. He also participated in various film related events and produced short films for the Rakuten website. He's known as "Matsuzaki A" of Matsuzaki Brothers, a film critic duo formed with Takeo Matsuzaki.
Animation Competition Jury
President of the Jury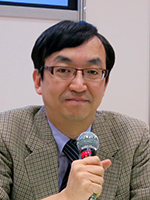 Ryusuke Hikawa (Japan)
Animation and Special Effect Specialist
Guest Professor, Meiji University Graduate School
Born 1958 in Hyogo, Hikawa graduated from Tokyo Institute of Technology. He has served as a jury member for Japan Media Arts Festival, Mainichi Film Awards, Bunka-Cho Film Awards, Tokyo Anime Award Festival and many more. He is a member of Science Fiction and Fantasy Writers of Japan and has written a survey concerning Japanese special effects and an animation guide to robot animation works. Most recently, he penned and published "The World According to Mamoru Hosoda".
Jury Member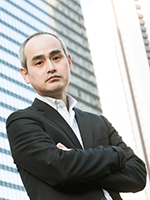 Tadashi Sudo (Japan)
Journalist
After working in a securities firm, Sudo served as an editor for Anime!Anime!, a website for various animation related information and also launched Anime! Anime! Biz and served as a chief editor. He has conducted surveys and has extensive knowledge on domestic and international animation related topics. In 2012, he sold his websites to Iid, Inc.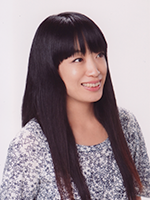 Arisa Wakami (Japan)
Animation Director
Wakami directed Chorus (2009), a sand painting animation, and Blessing (2011), a stop motion animation on the birth of a baby and its celebration. In 2015, she directed a documentary animation Birth (2015) based on the experiences of mothers with the support of Agency for Culturak Affairs Subsidies. While teaching animation production for children at various TV programs and universities, Wakami also hosted her own workshop for children and the produced animation works have screened at 10 international film festivals including Chicago International Children's Film Festival. She also served as a director for Japan Animation Association, and a member of Japan Society for Animation Studies, Japan Society of Image Arts and Sciences, and Association Internationale du Film d'Animation.