Related Events
CAMERA CRAYON - Exciting Films Produced by Children! –

 7.23(Sat)14:30 
In this year's CAMERA CRAYON, we present two shorts, Cold Eyes and High School Cinemania produced by Kawaguchi Kids Movie Club, and a collection of nine assignments from Audio Visual Learning Program produced by the 5th graders. Followed by a Q&A with the children who made the shorts. Enjoy the creativity of the children.
Cold Eyes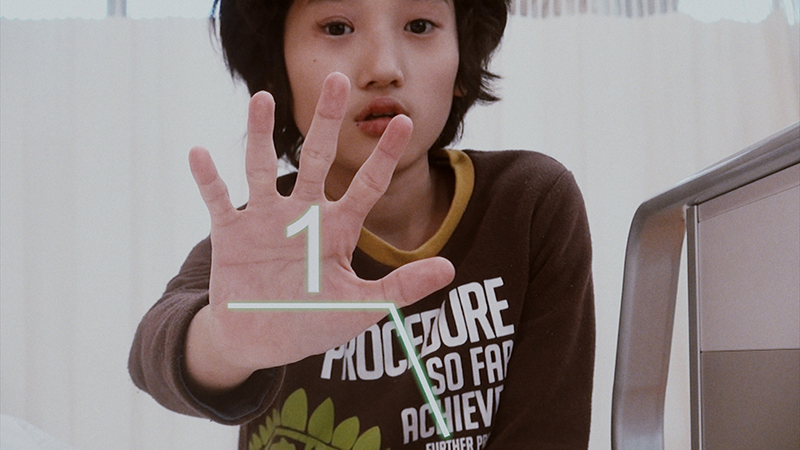 <STORY>
Kanato can visualize the mortality of living things. By manipulating the image, he can kill them. Kanato doesn't like having this ability and never uses it. But Akane, who has the same power as he does, transfers to his school.
High School Cinemania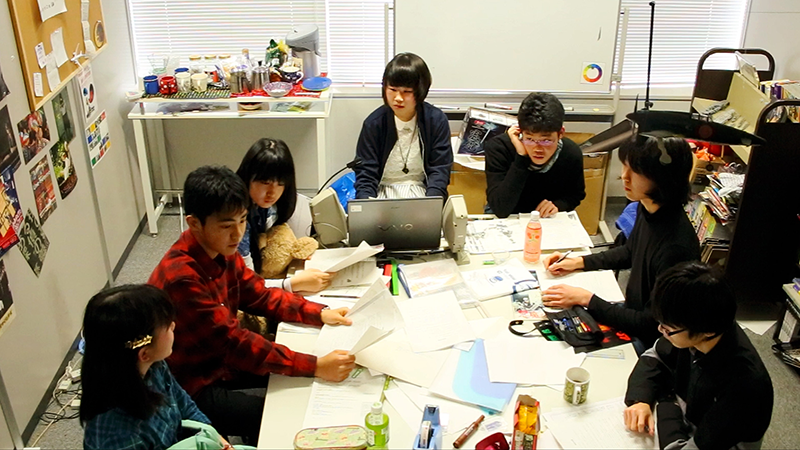 <STORY>
Ishii, a high school student, has a camera in his hand, but doesn't know what to shoot. One day, he is invited to join the film club. He attends the club and meets its eccentric members. An ensemble piece about cinema.
Best of Audio Visual Learning Program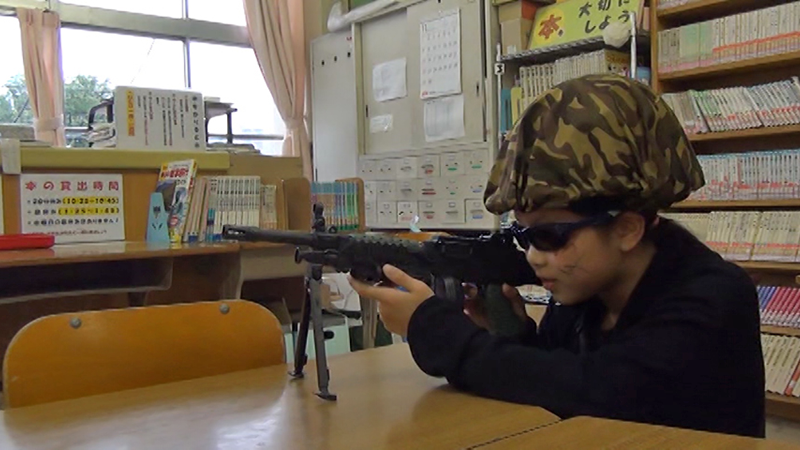 The Audio Visual Learning Program is an academic curriculum where 5th grade students in Saitama Prefecture participate and learn how to produce audio visual works. Out of approximately 500 works produced last year, we selected the very best ones and will screen 9 of them.
*Free Admission (First come first serve basis)
*For inquiries, call Audio Visual Museum
TEL: 048-265-2590
A Special Screening of Kobaton The Movie with a Q&A Session

 7.22(Fri)17:30 
Kobaton The Movie, a short film program featuring attractions in Saitama, presents two new shorts produced by COCOON CO.LTD., and Director Yuya Nakaizumi, creators based in SKIP City, followed by a special event. Come and see the shorts which feature the undiscovered charm of Saitama.
The World Only I Don't Know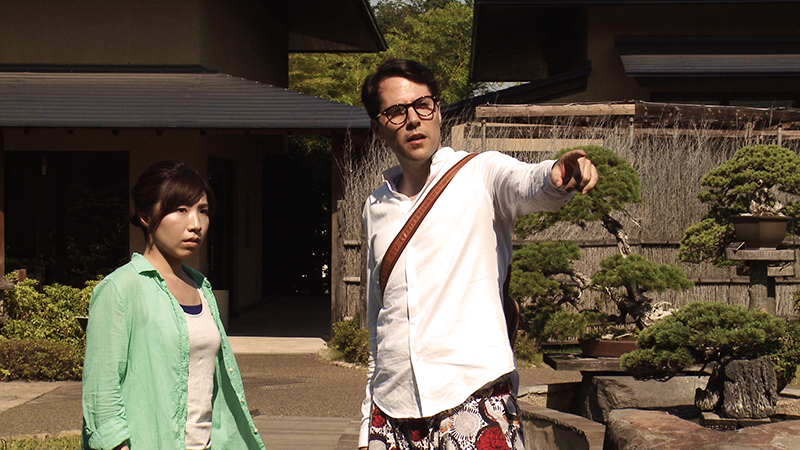 ©2016 Saitama Prefecture/SKIP CITY Sai-no-Kuni Visual Plaza
<STORY>
Ayako loved drawing since she was a child. She graduated from art college and worked as a painter working on magazine illustrations and hosting private exhibitions. Now she feels like she has lost her own voice and hit a wall. One day she meets Johnny, a lost foreigner, who claims that "if you show me a good day, I will teach you what you have lost." Free spirited Johnny baffles Ayako. Will she be able to find what she has lost?
Director: Yukari Itami
Production Company: COCOON CO.LTD.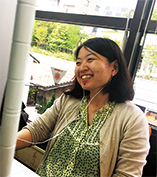 Director: Yukari Itami
Born 1990 in Okayama, Itami graduated from Joshibi University of Art and Design and began her career as a freelance designer handling magazines and flyers. In 2014, she decided to pursue a career in moving images in order to move people and joined COCOON CO.LTD. Since then, she worked as an assistant in web videos, music videos, commercials, etc. This is her film debut. Her favorite bonsai are black pine and Chinese quince.

Production Company: COCOON CO.LTD.
Established in 1989, COCOON CO.LTD. is a production company that handles feature films, TV dramas, commercials, music videos, and corporate videos. The company was named for the intention of helping filmmakers to keep growing and evolving. Recently, the company produced The Land of Rain Trees (2015).
Married to the Farm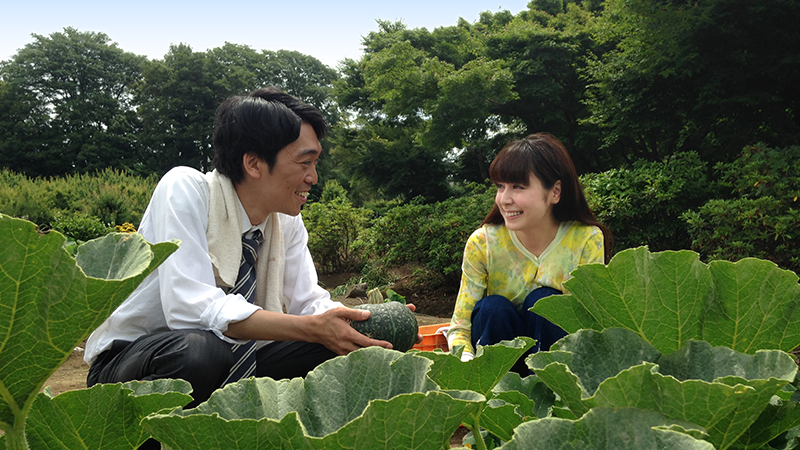 ©2016 Saitama Prefecture/SKIP CITY Sai-no-Kuni Visual Plaza
<STORY>
Kabashima, Sakai, and Takuma are three farm boys from Saitama. They hear that their classmate, who looked much older than his age, just got married. The three boys are convinced that their classmate got lucky because he worked at an IT company. They attend a party hosted by a marriage counselor pretending that they work at an IT company. They try their best to keep up the pretense to women from Tokyo, but they soon discover that this party has a secret. A farm house comedy about the farm boys' passion.
Director: Yuya Nakaizumi
Production Team: film_puzzle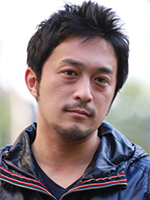 Director: Yuya Nakaizumi
Born 1979 in Ibaraki Prefecture, Nakaizumi was nominated at the SKIP CITY INTERNATIONAL D-Cinema FESTIVAL 2012 with his first film Enzai (2012). Since then, he launched a filmmaker collaborative, film_puzzle, and directed Trip with Mother (2014) and Shooting the End Roll (2015) and won seven awards at domestic film festivals. In 2015, he directed Hotel Nanohana, one of the episodes of an omnibus feature film 4 Stories with a Cat (2015). The film was released theatrically at Theatre Shinjuku and other theaters across Japan.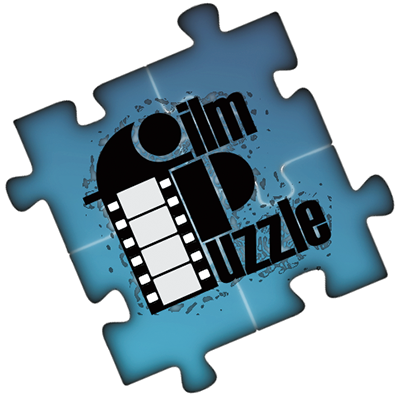 Production Team: film_puzzle
film_puzzle is a filmmaker collaborative that produces various works. Our motto is to "handle academic themes with entertainment value". Our visual expression ranges from something difficult and complex to easy-going light entertainment.
---
*For inquiries, call Digital SKIP Station
*TEL: 048-264-7777
MAMA THEATER:
VENETIA'S GARDEN

 7.21(Thu)10:30 
For Mom and Dad with kids who want to enjoy movie, we hold a special screening at baby strollers accessible venue. A British aristocrat lands in Kyoto and discovers her destiny. A visually enchanting and spiritually healing documentary on Venetia Stanley-Smith who personifies natural country living surrounded by herbs.
VENETIA'S GARDEN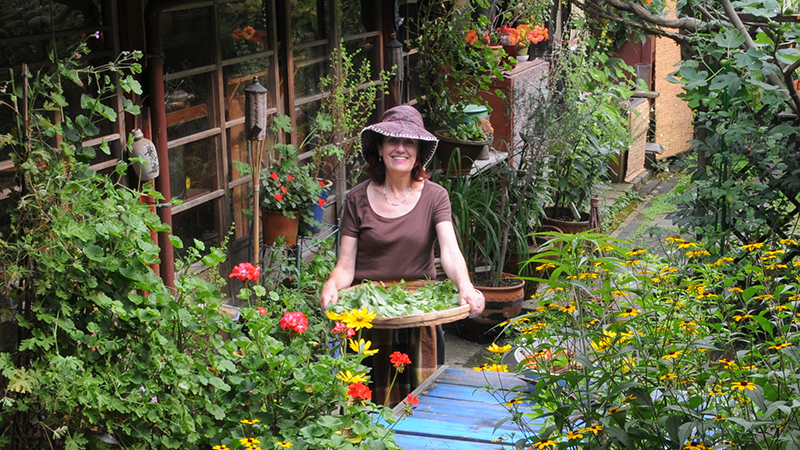 写真:梶山正
2013 / Japan / 98 min.
Director: Kazuhiko Sugahara
Cast: Venetia Stanley Smith, Tadashi Kajiyama
Distributor: Telecom Staff / NHK Enterprises
*Free Admission (First come first serve basis)
*Limited to parents with children. Nursing space available. Sound is not as loud and lighting is not as dark as a normal theater.
*For inquiries, call Digital SKIP Station
TEL: 048-264-7777