Film List
Feature Length Competition(70min. or more)
Short Length Competition(15min. – 30min.)
For this increasingly popular category, over 140 submissions were received this year, and 12 ambitious shorts have been selected to screen. Enjoy unique shorts and discover new talent.
Animation Competition(30min. or less)
In this category, 12 animation shorts with wonderful stories for your five senses have been selected to screen. Enjoy the wide variety of animation works ranging from hand drawn animation, stop-motion animation, computer graphics and more.
Opening Gala
Launched last year in order to discover and nurture emerging talent, the Opening Gala section screens feature films produced by the Festival Committee. For the second edition, the Opening Gala screening this year is Good Bye, Talking Dog by Madoka Kumagai. This touching film shows us how we can be truly free. Come and see the exciting feature debut film by Director Kumagai whose works have been nominated at numerous film festivals including ours.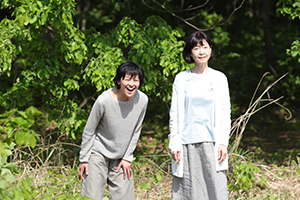 ©2016 Saitama Prefecture
/SKIP CITY Sai-no-Kuni Visual Plaza
Seeing Beyond a Mother's Visions
For Everyone Who Has Dreamed of an Alternative Life,
A Celebration of Humanity with Humor and Tears
<2016/Japan/84min.>
Director, Screenplay: Madoka Kumagai
Cast: Miho Tsumiki, Reiko Tajima /Hidekazu Mashima, Yuki Konoe
Presentation of Saitama Prefecture /SKIP CITY Sai-no-Kuni Visual Plaza
Special Presentation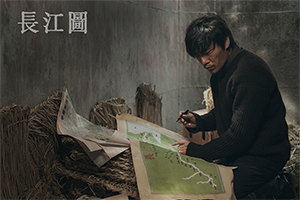 ©Ray International (Beijing) LTD.
Winner of a Silver Bear at This Year's Berlinale,
Crosscurrent Is a Romantic Tone Poem with Stunning Images of Yangtze River
<2016/China/116min.>
Director: Yang Chao
Cast: Qin Hao, Xin Zhilei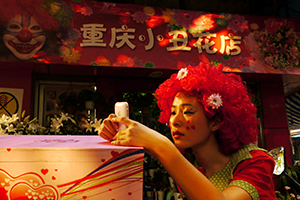 ©Ray International (Beijing) LTD.
A Triangle Romance Between Two Men and a Woman
Connects China and Germany with iPhones
<2011/China, Germany/90min.>
Director: Tang Dan
Cast: Jiang Yiyan, Florian Lukas

Cinema Kabuki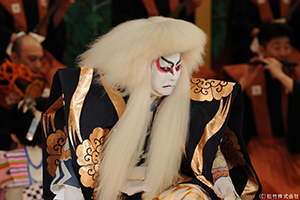 A Soulful Performance by Kanzaburo XVIII
<Performed in January,2009/Japan/70 min.>
Cast: Kanzaburo Nakamura, Sennosuke Kataoka, Tamataro Nakamura
Distributor: SHOCHIKU Co., Ltd
Animation Screening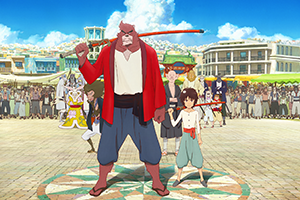 ©2015 THE BOY AND THE BEAST FILM PARTNERS
A Brand New Film by Mamoru Hosoda
Is Highly Entertaining Action Adventure
2015/Japan/119min.
Director: Mamoru Hosoda
Cast: Koji Yakusho, Aoi Miyazaki, Shota Sometani,
Suzu Hirose, Lily Franky
Distributor: TOHO CO., LTD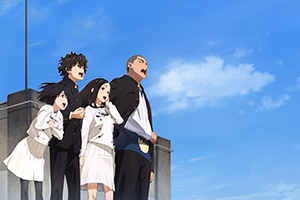 ©KOKOSAKE PROJECT
Honest Feelings Locked Up Inside Aches to Be Heard
<2015/Japan/119min>
Director: Tatsuyuki Nagai
Cast: Inori Minase, Koki Uchiyama, Sora Amamiya,
Yoshimasa Hosoya, Keiji Fujiwara, Yo Yoshida
Distributor: Aniplex Inc.
Barrier Free Screening 
with Japanese subtitles and Audio Guidance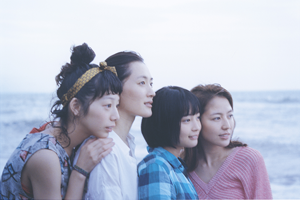 ©2015吉田秋生・小学館/フジテレビジョン 小学館 東宝 ギャガ
A Step Sister Appears After Father's Death
– A Poignant Tale of Family Ties
<2015/Japan/128 min.>
Based on a manga "Umimachi Diary" by Akimi Yoshida serialized by Flowers Monthly
Director, Screenplay: Hirokazu Kore-eda
Cast: Haruka Ayase, Masami Nagasawa, Kaho, Suzu Hirose
Distributor: TOHO CO., LTD, GAGA Corporation