What's IDCF?
Director's message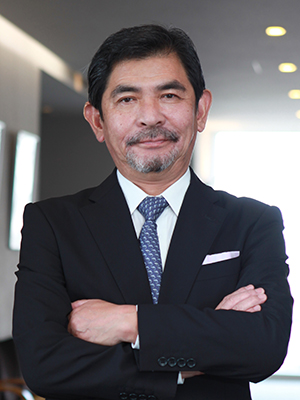 We are pleased to implement the SKIP CITY INTERNATIONAL D-Cinema FESTIVAL, which will mark its 19th edition this year. Due to the COVID-19 pandemic, the festivals last year and the year before were held online.
However, the cancellation of the festival was not our choice. Young filmmakers throughout Japan and the world have continued to make films and sought opportunities to showcase and develop their talents. This year, we received 935 submissions from 99 countries and regions, a slight decrease from last year, perhaps due to the coronavirus pandemic.
This year, after taking all possible infection control measures such as ventilation and social distancing, the festival will return to regular in-person screenings for the first time in three years, inviting as many film guests and jurors as possible from Japan and abroad to directly communicate with the audience at SKIP CITY. Concurrently, we will also implement online screenings as in previous years, in order to allow everyone in Japan to participate in the festival.
This year's festival will open with Deadly School by Teppei Isobe, who won the Best Picture of Japanese Short category in 2018 for Who Knows about My Life, the SKIP CITY AWARD in 2019 for F is for Future and the Audience Award of Japanese Film Competition in 2020 for Cornflakes. Like him, directors spotlighted in our past festivals have gradually established their careers as directors of commercial productions. We will hold a special program of the new films by these directors.
Following the COVID-19 pandemic, the Russian invasion of Ukraine began in February while we were accepting film submissions for the festival. I feel we have reasons for us to rethink how precious life is, even more than before. We may be helpless in front of weapons, but cinema has great power to question and suggest how humans can be happy. That is what I believe and that is why I am involved in film.
As another special program this year, we will screen films by directors from Ukraine from our past selections. A charity donation for humanitarian aid to Ukraine will be set at the venue. We would appreciate your cooperation.
Last but not least, I would like to take this opportunity to express my gratitude to all the pre-selection members, all the staff and people involved in this film festival.
Tsutomu Tsuchikawa
Director, SKIP CITY INTERNATIONAL D-Cinema FESTIVAL