Juries 2022
International Competition
President of the Jury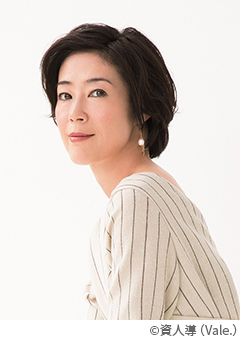 Shinobu TERAJIMA
Born December 28, 1972, from Kyoto. Terajima made her debut in TV drama "Shijou no Tabibito" (89). As for film works, she collected best actress awards home and abroad for the performance in Akame 48 Waterfalls and Vibrator (03). In Caterpillar (10), she won the Silver Bear Award (Actress Award) at the Berlin International Film Festival, and with Oh Lucy! (17) she was nominated for the Independent Spirit Award for Best Actress. Recent works include Yakuza and The Family (20), Arc, It's a Flickering Life, Intolerance (21).
Jury Members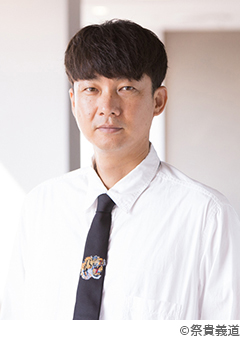 Daishi MATSUNAGA
Born in Tokyo in 1974. After appearing as an actor in films such as Waterboys (01), Matsunaga completed the documentary PYUUPIRU 2001-2008 (10), which was selected and highly acclaimed at many film festivals, including the 40th International Film Festival Rotterdam and the 11th Jeonju International Film Festival. In 2015, he directed his first feature, Pieta in the Toilet, which won the 20th Shindo Kaneto Award Silver Prize, the 37th Yokohama Film Festival Morita Yoshimitsu Memorial New Director Award and others. He also directed a documentary about The Yellow Monkey, Vibration: THE YELLOW MONKEY, in 2017, which was officially invited to the 22nd Busan International Film Festival, Wide Angle section and the 30th Tokyo International Film Festival, Special Screenings section, and Hanalei Bay, a film adaption of Haruki Murakami's novel, in 2018. His latest film, Pure Japanese, was released in 2022.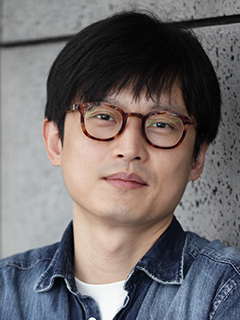 NAM Dong-chul
Nam began as a staff writer in 1995 for the Korean weekly film magazine Cine21, and had been the Editor-in-Chief since 2004. He served as General Manager of Asian Film Market in Busan International Film Festival from 2008 to 2013 then worked as Programmer in charge of Korean Cinema from 2013 and as Program Director of Busan International Film Festival since 2019. He had served as a jury for Tokyo International Film Festival in 2019 and for Jeonju International Film Festival in 2021.
Japanese Film Competition
President of the Jury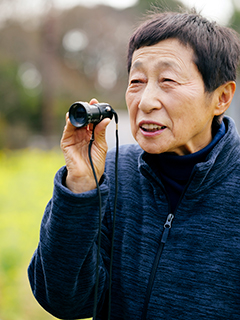 Akiko ASHIZAWA
Born in Tokyo. Ashizawa began 8mm filmmaking in her schooldays, which led her to the film industry. Learned from cinematographer Masao Nakabori and director Toru Kawasaki. After working as a camera assistant for pink films, PR movies, and TV commercials, she started her career as a cameraperson at the age of 31. In 1994, she worked on Hideyuki Hirayama's Playing with Good Children, and shifted to cinematographer. Since then, she has worked on Kiyoshi Kurosawa films, such as Retribution (06), Tokyo Sonata (08), Journey to the Shore (15), To the Ends of the Earth (19), Shuichi Okita's The Chef of South Polar (09), Ecotherapy Getaway Holiday (14), One Summer Story (20), Masato Harada's Chronicle of My Mother (11), Shinobu Yaguchi's WOOD JOB!, Koji Fukada's Sayonara (15), The Man from the Sea (18), Yoshifumi Tsubota's The Shell Collector (16), Daihachi Yoshida's The Scythian Lamb (18), Keishi Otomo's Beneath the Shadow (20) and others. She has received numerous awards, including the Mainichi Film Award and the Minister of Education Award for Fine Arts. Her motto is "Never repeat the same thing. Keep making films, especially with Asian filmmakers".
Jury Members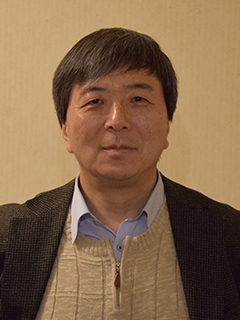 Norio TSURUTA
Born in Tokyo in 1960. Tsuruta's video movie Scary True Stories (91) and its sequel greatly influenced the later hit films, Ringu (98), Pulse (00), and Ju-On The Grudge (00), and he is called the father of J-horror. The video movie was adapted for a TV series, which became popular. His major film directing credits include Ring 0: Birthday (00), Premonition (04), and Orochi: Blood (08) and others. The Perilousa Internet Ring (20), produced in China, is to be released in Japan. His novel "Kyofu Collector" has sold over 700,000 copies. He supervised the stage play "The Sixth Sayoko" (22).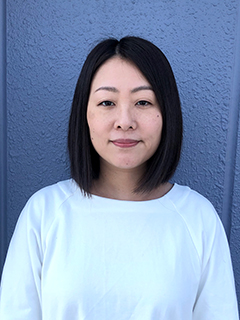 Rie TSUKINAGA
After working for a publishing company, Tsukinaga began her career as a freelance writer in 2014. She writes reviews, columns, and interviews for newspapers, magazines, and web media, including metropolitana, Asahi Shimbun, Shukan Bunshun, and CINEMORE. She is the editor of Eiga Yokocho, a film and liquor magazine launched in 2015 (so far published up to the 4th edition), and also edits books and movie pamphlets under the name of Eiga Sakaba. As an MC for the web program "Katsuben Cinema Club", she interviews filmmakers.