NEWS
Full line-up announced!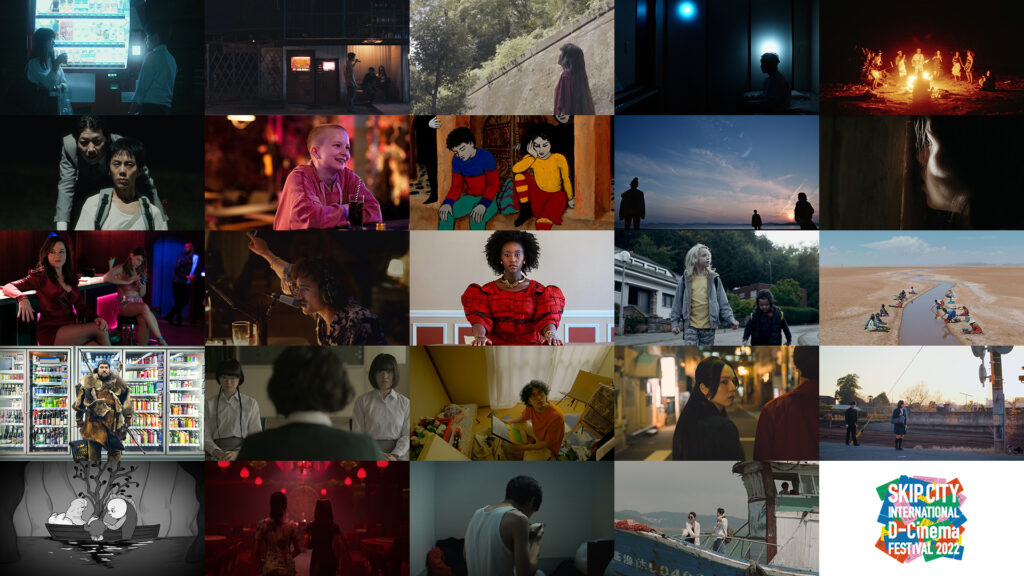 SKIP CITY INTERNATIONAL D-Cinema FESTIVAL 2022 (The 19th edition) will be held both at theaters and online from Saturday, July 16th to Sunday, in SKIP CITY, Kawaguchi City in Saitama, with the physical screenings for the first time in three years since 2019!


《Opening Gala》
World Premiere of Deadly School !

The SKIP CITY INTERNATIONAL D-Cinema FESTIVALIDCF will return to in-person events for the first time in three years, and open with the latest film by Teppei Isobe, who won awards in three consecutive years with his Who Knows about My Life in 2018, F is for Future in 2019 and Cornflakes in 2020. The film is adapted from Kaoru Asakusa's popular play. The director vividly and wistfully portrays high school girls working hard for their school festival in this coming-of-age ensemble drama. The cast is full of promising actresses, including Miyuu Teshima Ryoka Neya, Karen Kurashima, Nagiko Tsuji, Mina Kuryu, Ayano Kudo and Natsuki Murata. The film will have its world premiere at the festival.
《International Competition》
All films are Japan Premiere at least! (2 Asian Premiere and 8 Japan Premiere)
President of the Jury: Berlinale Silver Bear winning actress, Shinobu Terajima

Ten achievements by emerging filmmakers from around the world who have strived to find their voice under the difficult circumstances. All films are Japan Premiere at least!
《Japanese Film Competition (Feature Length and Short Length)》
6 feature films and 8 short films are nominated.
President of the Jury: Worldly-acclaimed cinematographer, Akiko Ashizawa

These challenging titles (10 World Premiere and 4 Japan Premiere) imply the new way of Japanese cinema!
《Charity Screenings -Hope for Ukraine-》
Revival screenings of the two Ukrainian films, which were screened in the past editions

SKIP CITY has screened films from all over the world. This year, we will rescreen two Ukrainian films from the past International Competition sections, This Rain Will Never Stop, directed by Alina Gorlova and Love Me, directed by Maryna Er Gorbach and Mehmet Bahadir Er. Proceeds from this program will be donated to support humanitarian aid activities in Ukraine. We hope you will feel the spirit of Ukraine through the films and support the people there.
《What's New -Filmmakers Making Waves-》
World Premiere screenings from the SKIP CITY nominated directors in the past editions

The program will show the latest films by past SKIP CITY selected filmmakers, including Teppei Isobe's opening film Deadly School; the souped-up second installment in the Euglena series by Mikiya Sanada; and the offbeat hoarder comedy by Takayuki Kayano, last year's Japanese Competition Best Picture and Audience Awards winner. All films will have their world premieres at this festival! Don't miss this opportunity to watch the hottest films before their theatrical release!