The First Steps of Top Runners
Shinjuku Triad Society

 7/17 (Wed) 17:30
<1995 / Japan / 101min. / R15+>
Miike is at the top of his game in this violent picaresque film that marked his theatrical debut
Dragon's Claw, a Chinese mafia syndicate, is flexing its muscles in the territory of Shinjuku. Kiritani is a lone wolf cop who goes after Dragon's Claw. While investigating a case where a cop got stabbed to death, Kiritani is shocked to discover that his brother Yoshihito is connected with Dragon's Claw.
©1995 KADOKAWA
Director: Takashi MIIKE
Cast: Kippei SHIINA, Tomorowo TAGUCHI, Ren OHSUGI, Sei HIRAIZUMI
Source: KADOKAWA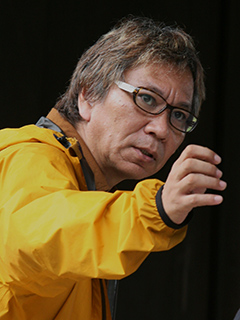 Director: Takashi MIIKE
Born 1960 in Yao City, Osaka Prefecture, Miike's credits include the Crows Zero series (2007, 2009), Lessons of Evil (2012), The Mole Song: Undercover Agent Reiji series (2014, 2016), Laplace's Witch (2018) and many more. His latest First Love (2019) screened in the Director's Fortnight section of Cannes Film Festival this year. He also serves as the President of the Jury at the International Competition of the festival this year.