International Competition
Luzzu
◊ jp◊
Online

9/25 (Sat) 10:00 - 10/3 (Sun) 23:00
Cinema Discoveries
* There is a maximum viewing number for this title due to rights matters. This film will be inaccessible when the viewing number reaches 500, even if it's during the festival. Your understanding is appreciated.
A luzzu is a traditional wooden fishing boat on Malta.
For a man, it was as irreplaceable as life.
One day, fisherman Jesmark notices there is a hole in his luzzu. Coincidentally, the family fishery business is growing more severe day by day. Jesmark is being pressed to make a decision in order to provide for his wife and newborn son who has a growth disorder.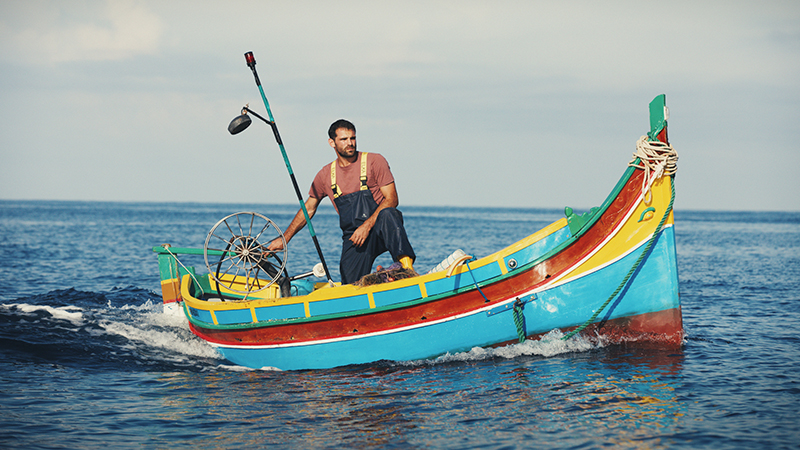 ©Léo Lefèvre
Director: Alex CAMILLERI
Cast: Jesmark SCICLUNA, Michela FARRUGIA, David SCICLUNA
2021 / Malta / 94min.
When a father's identity as a fisherman and the beloved family he has to protect both fall upon hardships, the decision he takes is emotionally stirring. This weighty drama is the feature film debut of Maltese-American Alex Camilleri who has already been attracting attention for his directorial abilities. Still Here (10), a short documentary produced while attending the prestigious Vassar University which counts Meryl Streep as one of its graduates, received high critical praise, and his 2017 short film Prickly Pear premiered at the Toronto International Film Festival. Luzzu was awarded the Best Actor award in the World Cinema Dramatic section of the 2021 Sundance Film Festival. The award's recipient, lead actor Jesmark Scicluna, is an actual fisherman in Malta. You wouldn't think his remarkable performance of the protagonist's complex emotional fluctuations is his acting debut.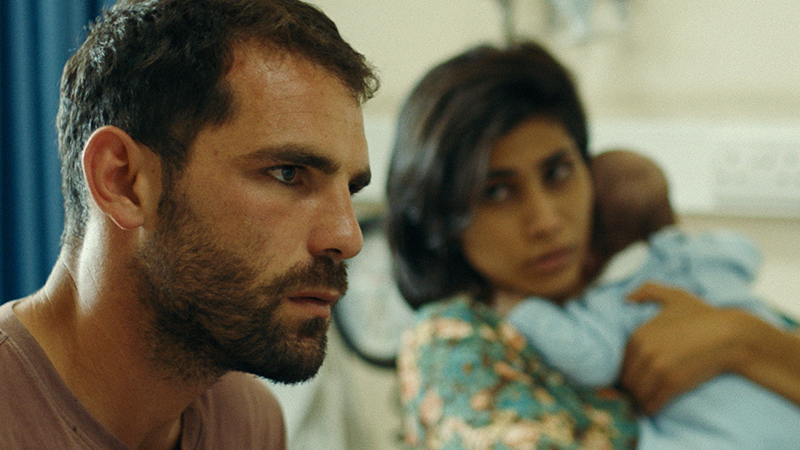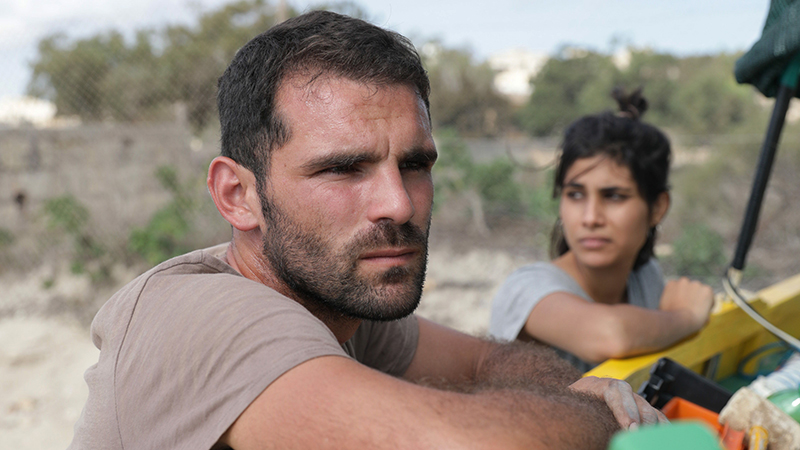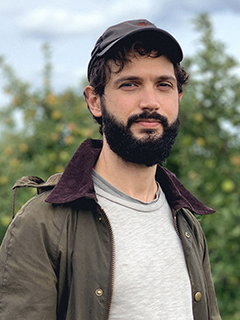 Director: Alex CAMILLERI
Camilleri is a Maltese-American filmmaker. He is an alum of both the Sundance and Film Independent labs, and Luzzu is his feature-length directorial debut-a neorealist drama offering a rare look at Malta's fishing industry and starring non-actors in the lead roles. Luzzu won national funding in Malta, was selected for the 2019 Les Arcs Works-In-Progress screening and has been acquired by renowned sales company Memento Films International for release in 2021. As a film editor, his work has screened at major festivals; credits include Keep the Change (17) and Blood Kin (18), and as an Associate Editor on HBO's "Fahrenheit 451". He is currently preparing his sophomore feature, also to be set in Malta.
Message
Prior to making Luzzu, I knew very little about fishing in Malta. Not only that: I had never even gone fishing in my life! However, the beautiful and eclipsing world of Malta's traditional fishermen has long captured my imagination. When I began my research for the film, I quickly saw that questions of family, fate, and sacrifice-things I wondered about in my own life-weighed on many fishermen.