International Competition
Her Way
◊ jp◊
Onsite

7.19 (Tue) 11:00 Audio Visual Hall
7.23 (Sat) 17:00 Convention Hall

Online

7.21 (Thu) 10:00 - 7.27 (Wed) 23:00
Marie is a single mother who is proud of her profession as a sex worker. When her son Adrien, who is passionate about cooking, gets expelled from school, she tries to enroll him in a topnotch cookery school, but the problem is its costly tuition.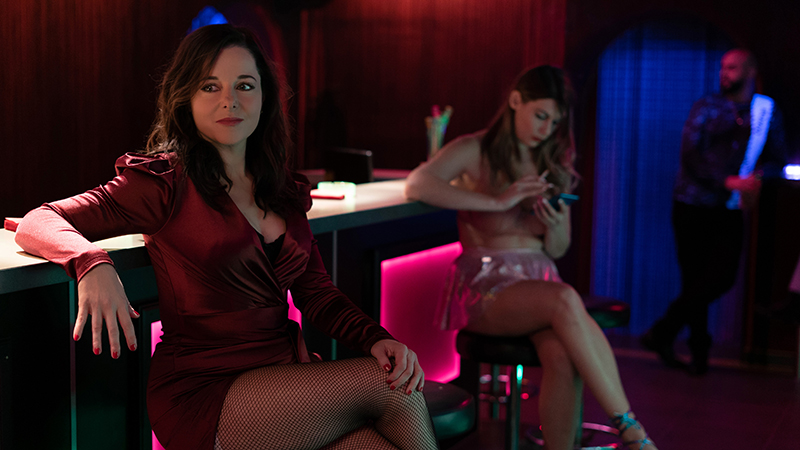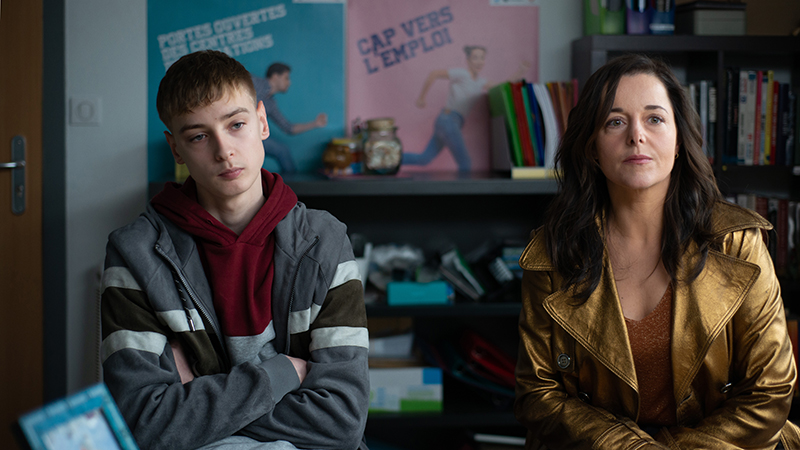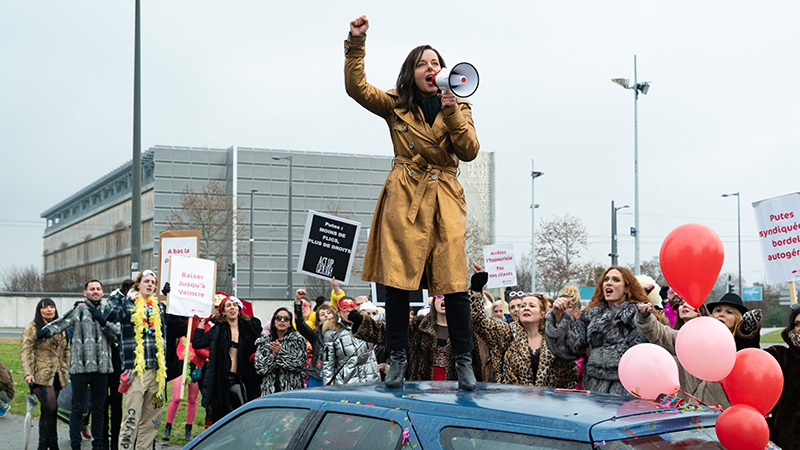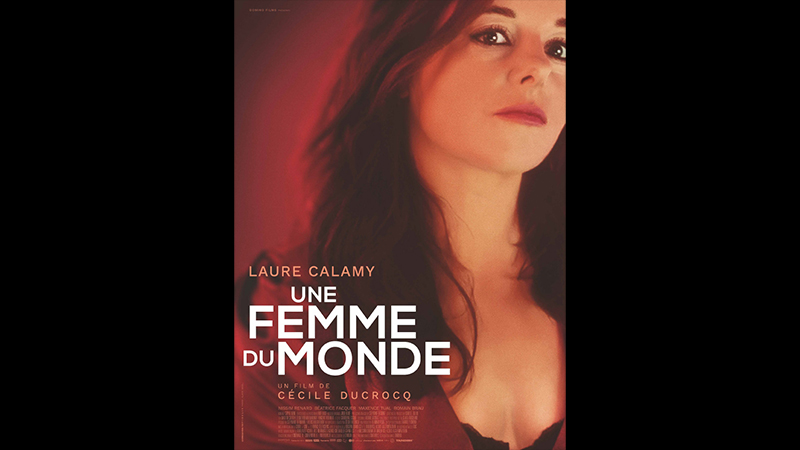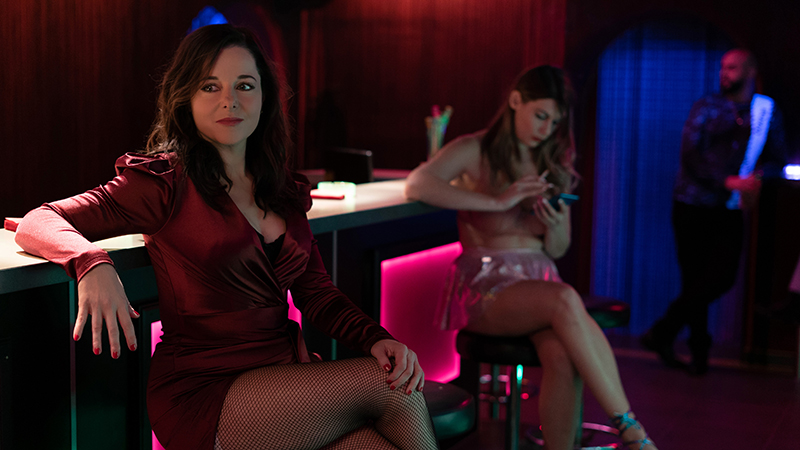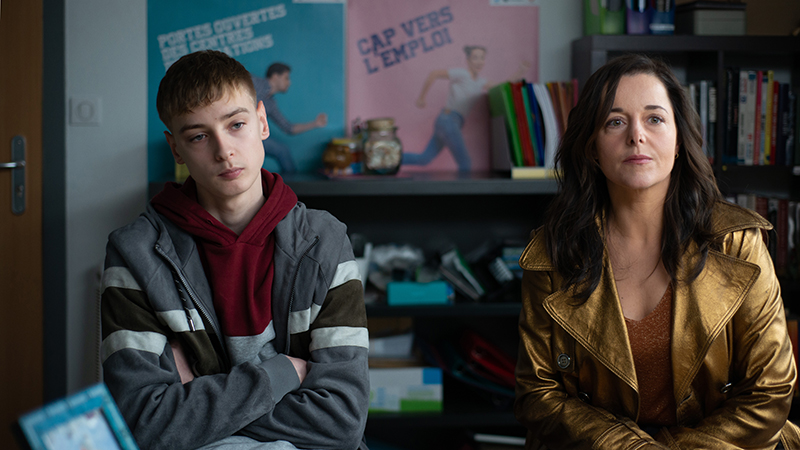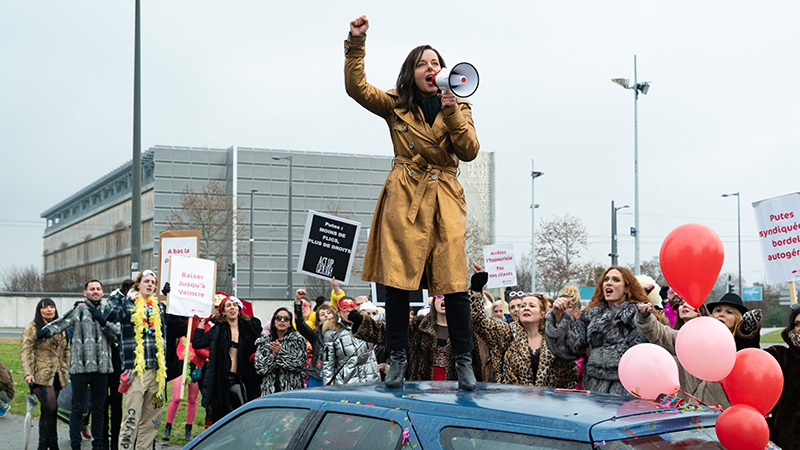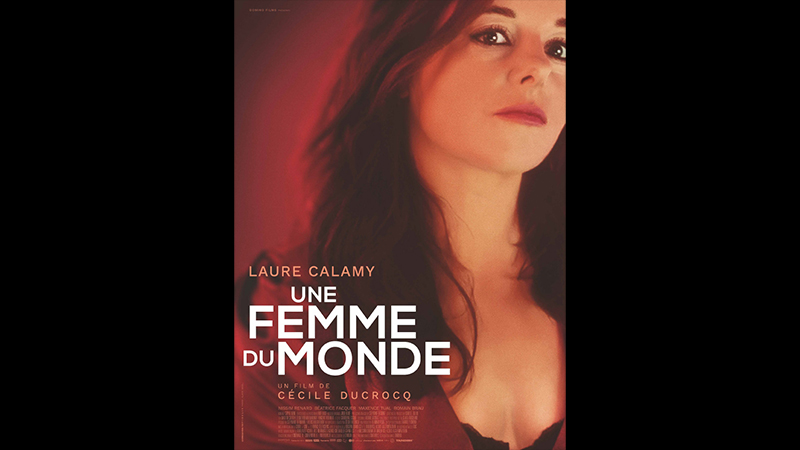 ©Domino Films
Director: Cécile DUCROCQ
Cast: Laure CALAMY, Nissim RENARD
2021 / France / 95min.
Desperate for her self-indulgent son's happiness, a devoted mother showers him with unconditional love, which is sure to move anyone's heart. Strong mother Marie is played by Laure Calamy, a leading figure in current French cinema, who has been nominated for the César Award for Best Actress for two consecutive years for her performance in this film, following My Donkey, My Lover & I (20) last year, which brought her the award. Her soulful convincing performance is one of the highlights of the film. The director Cécile Ducrocq has already shown her talent in a number of short films and TV series, including César Award-winning short Back Alley (14), which was selected for the Critics' Week at Cannes, also starring Laure Calamy as a prostitute, and Everyone Says I Love You (11), which was screened at the French Film Festival in Japan. She made her feature debut with this film, produced by Stéphanie Bermann from The Bélier Family (14), which was later remade into the Oscar-winning CODA (21).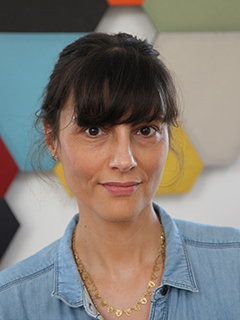 Director: Cécile DUCROCQ
After studying political science, Cécile Ducrocq changed paths in 2010 and directed Everyone Says I Love You (11), her first short film, selected in more than thirty festivals, and recipient of the Unifrance Special Prize at Cannes. She then directed three other short films including Back Alley (14), selected at the Cannes Critics' Week and at the Sundance Film Festival, which won the César for best short film in 2015. At the same time, she wrote for several TV shows including "The Bureau" and "Call My Agent!". In 2020, she shot her first TV show as writer, showrunner and director for OCS, "Opera". Her Way (21), starring Laure Calamy, is her first feature film.
Message
Marie is a free woman despite her financial difficulties. She is a woman who refuses social determinism that supposes her son cannot choose his future because he was expelled from his cooking training and she doesn't have any money. She cannot accept it. So, she fights. With her own means.